Helpful Hands
Senior Alexis Cox combines science and volunteerism to improve the lives of others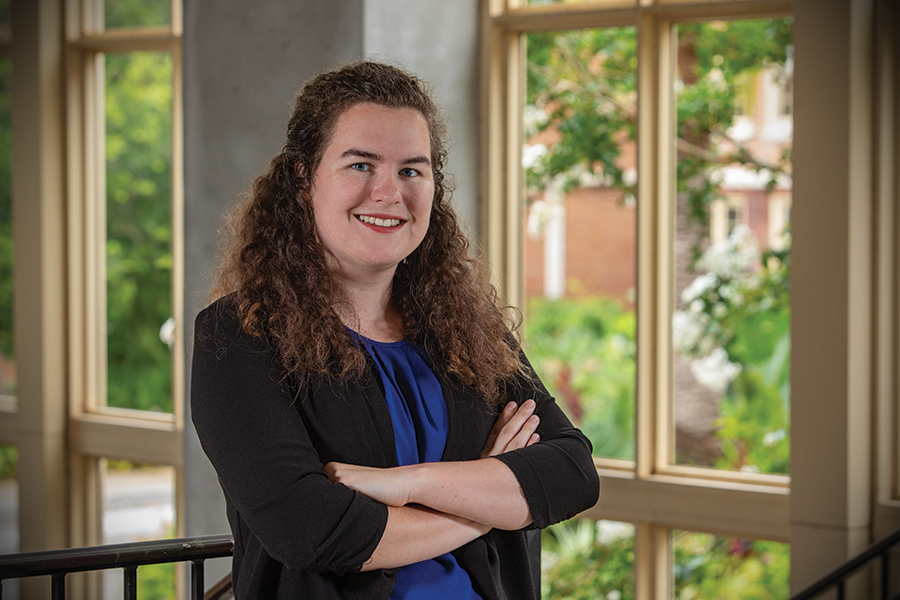 Actress and philanthropist Audrey Hepburn made famous the quote, "As you grow older, you will discover that you have two hands. One for helping yourself, the other for helping others." When it comes to Florida State University biology major Alexis Cox, her extensive list of volunteer work suggests she has about a dozen extra hands at the ready.
Cox, a Florida native, loved science from an early age and spent much of her childhood exploring the woods of Calhoun County and collecting animal bones, bug exoskeletons, and mosses to proudly display in her own do-it-yourself museum. She excelled in high school AP classes and found a perfect fit for her bachelor's degree in FSU's Department of Biological Science.
Just over a month into Fall 2018, Cox's freshman year, a late-season storm set its sights on the Florida Panhandle. She hunkered down with her family at their home in Panama City as Hurricane Michael made landfall in neighboring Mexico Beach as a powerful Category 5 storm.
"My grandparents refused to evacuate so my family decided to stay as well," Cox said. "I remember watching the awning being ripped off the back of the house and running around with buckets to prevent the water dripping from the ceiling from ruining things."
While Cox and her family weathered the storm safely, Michael proved devastating for Bay County. She returned to FSU a few days later with twin sister Jacqueline, a budding neuroscience major, and younger sister, Morgan, in tow, quickly making plans to juggle schoolwork with weekend trips back home to help churches and residents pick up the pieces.
"I helped host a camp to get kids out of their damaged homes and have some fun playing volleyball, and we helped feed families who were in a tough financial situation after the hurricane," Cox said. "It was nice to be able to bring joy to these kids who were very stressed and confused about the difficulty everyone in the area was facing."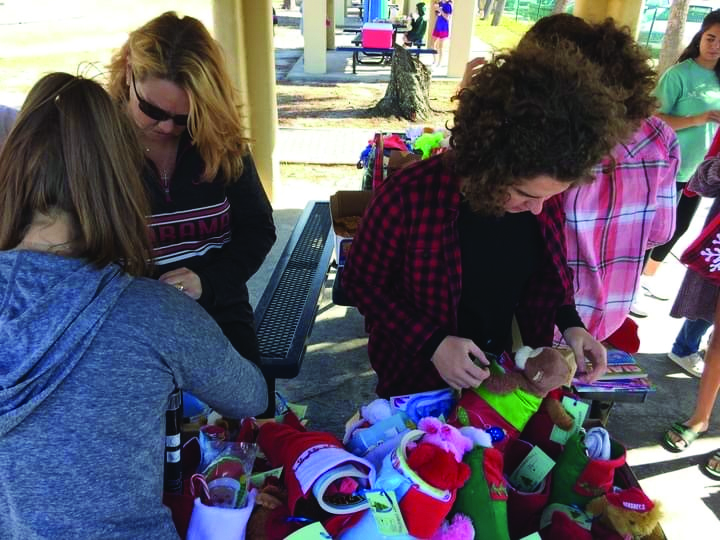 Helping in the storm's aftermath was just the start. Cox brought her passion for helping others back to Tallahassee and, when COVID-19 escalated into a global pandemic, she volunteered as a patient screener at Care Point Wellness Center to help protect health care staff from exposure to the virus. She also took on volunteer roles at Tallahassee Memorial Hospital's Internal Medicine Unit and Covenant Care, assisting hospice patients and their caretakers.
Cox brings that altruism into the lab, where her undergraduate research was inspired by learning of several friends diagnosed with celiac disease or gluten intolerance. The project, which earned her team an IDEA grant from FSU's Center for Undergraduate Research and Academic Engagement, examines the connection between the gut microbiome and celiac disease by determining if the former is casually or causally associated with intestinal inflammation in vitro.
"Alexis loves reaching out and helping others when it comes to science and research," said Ravinder Nagpal, an assistant professor in the Department of Nutrition and Integrative Physiology in the FSU College of Health and Human Sciences and the principal investigator for Cox's celiac research. "She is always kind, respectful, and dependable and that, along with her energetic personality, inspires others."
When she's not working on research or volunteering, the honors student spends her time with the Academic Recruitment Organization, the National Society for Leadership and Success and the North Florida Student Fellowship. In 2019, Cox was one of only 18 students nationwide to be selected for the Summer Anatomy Institute hosted by Johns Hopkins. There, she worked in a cadaver lab and shadowed physicians at Johns Hopkins Hospital.
For the past two years, Cox also served on the executive board of the Connecting Experimental Lab and Life Sciences, CELLS, group at FSU. Elizabeth Foster, associate dean of Interdisciplinary Medical Sciences at the FSU College of Medicine and Cox's CELLS adviser, said her genuine love of research and the process of discovery motivated fellow group members to find what interested them through reading faculty publications.
"When I think of Alexis, I am reminded of that spark we all want to tap into — that joy of trying your hardest to achieve something, and the sense of accomplishment because you reached your goal," Foster said.
As she looks toward graduation, Cox is enthusiastic about the versatility of her biological science degree and plans to attend graduate school to pursue a Ph.D. in cellular and molecular biology. She hopes to conduct research on bone metabolism and inflammatory diseases, continuing her overarching mission to help make a difference in the lives of others.
"I have been so blessed in my life with relatively good health, a strong support system, and a great community," Cox said. "I want to bless and help other people."