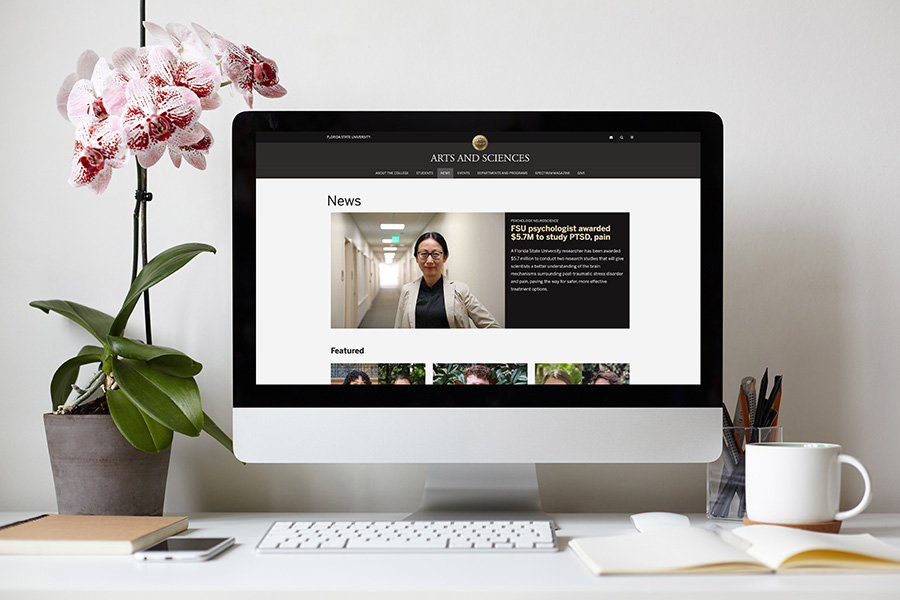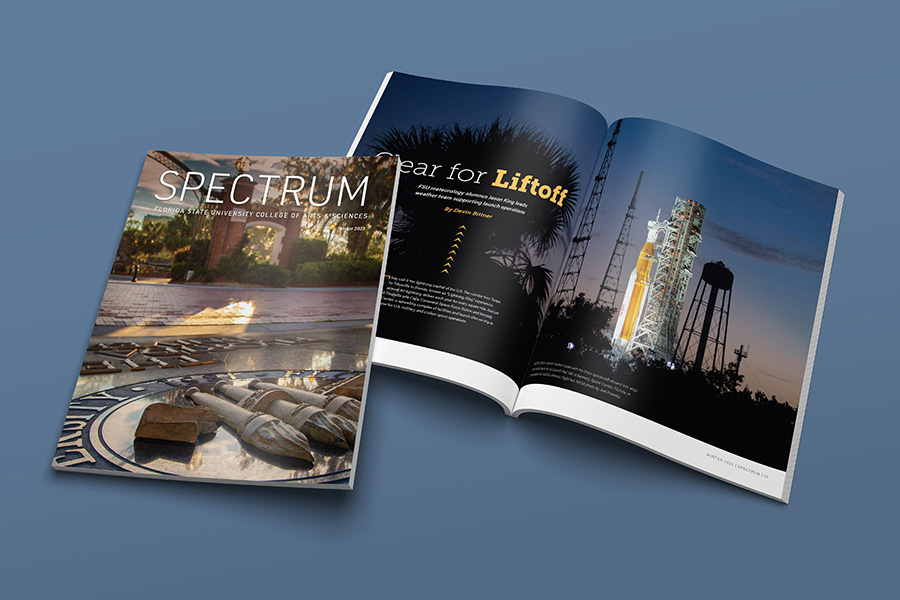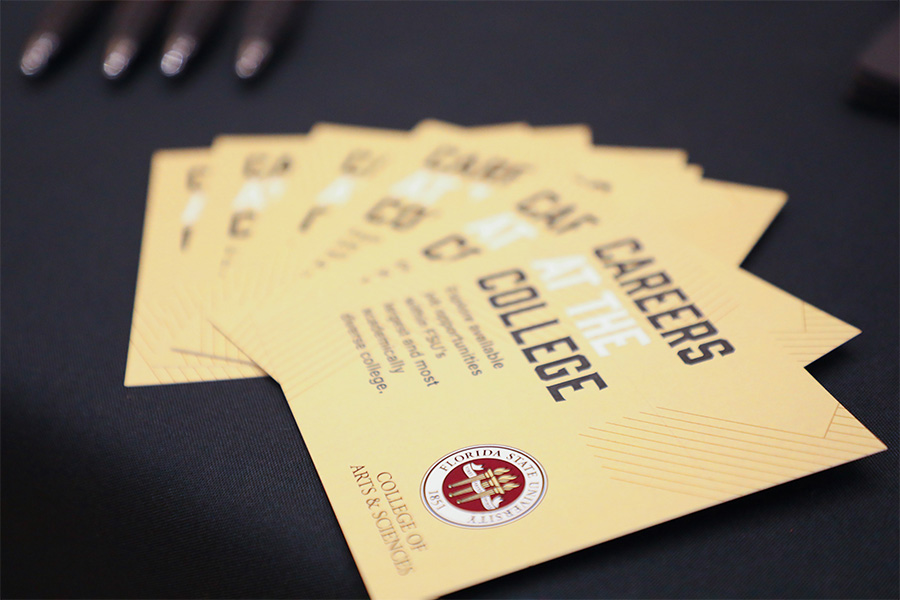 Our team of writers, marketers, designers, content producers, videographers, photographers, and social media strategists oversees all aspects of the FSU College of Arts and Sciences' brand and provides professional consulting and creative services to the college's departments, programs, institutes and centers. Our team works to capture, promote, and publicize news, event, and research activity in the college, and to share these stories with the wider Florida State audiences and the general public in order to raise the college's, and FSU's, global reputation.
From Concept to Production
We have experience and expertise in collateral and merchandise design; event and portrait photography; event planning and production; marketing and fundraising communications; media relations; news and feature article production; social media strategy and training; video production; web and graphic design.
Questions?
Have a question or want to brainstorm before getting started on a project? Email as-communications@fsu.edu and let us know what you have in mind, and we can help fill in the details.
Projects
Are you ready to get started on a project and have a clear idea in mind? Submit your details through the project request link and we'll reach out to you with next steps and a timeline.
Events
Need help publishing an entry for the FSU events calendar? Submit your event details using the link. Calendar requests must be submitted at least 15 business days ahead of the event in order to ensure adequate time for promotions.