Welcome to Spectrum magazine, the official alumni publication of the Florida State University College of Arts and Sciences. In each edition, you'll see articles highlighting the college's heritage strengths in the humanities and sciences, and explore the personal perspectives of current students, esteemed alumni and distinguished faculty.
Join the Arts and Sciences community and the conversation by subscribing to Spectrum at the link below and following the college on social media.
---
Winter 2023 Edition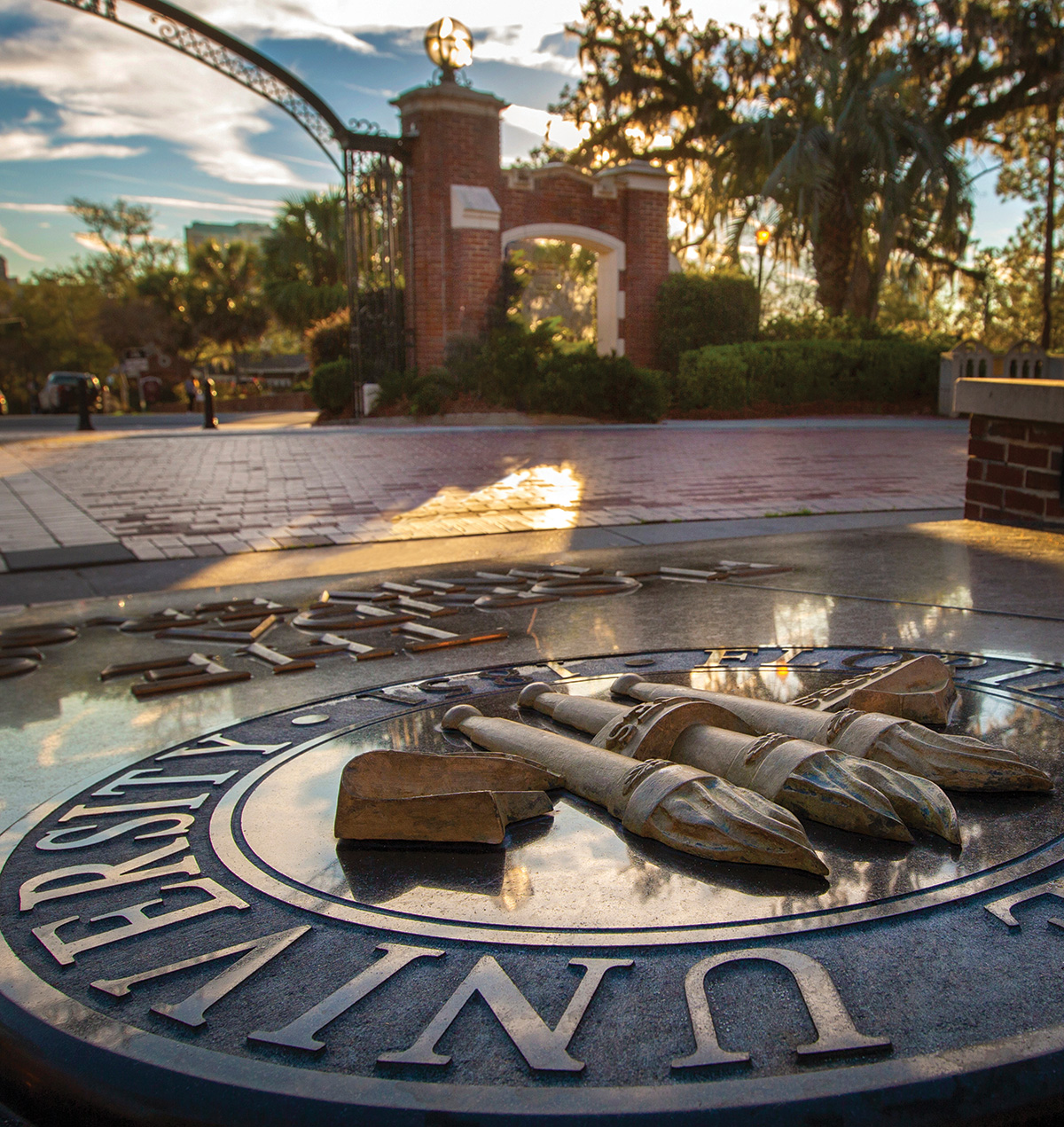 On the Cover
A crisp winter day dawns over the Westcott Building plaza, and sun rays frame the moment of calm before students, faculty, and staff converge from all directions and the flurry of another day begins. Photo by Bruce Palmer, FSU Photography Services, 2019.