Welcome to Spectrum magazine, the official alumni publication of the Florida State University College of Arts and Sciences. In each edition, you'll see articles highlighting the college's heritage strengths in the humanities and sciences, and explore the personal perspectives of current students, esteemed alumni and distinguished faculty.
Join the Arts and Sciences community and the conversation by subscribing to Spectrum at the link below and following the college on social media.
---
Winter 2022 Edition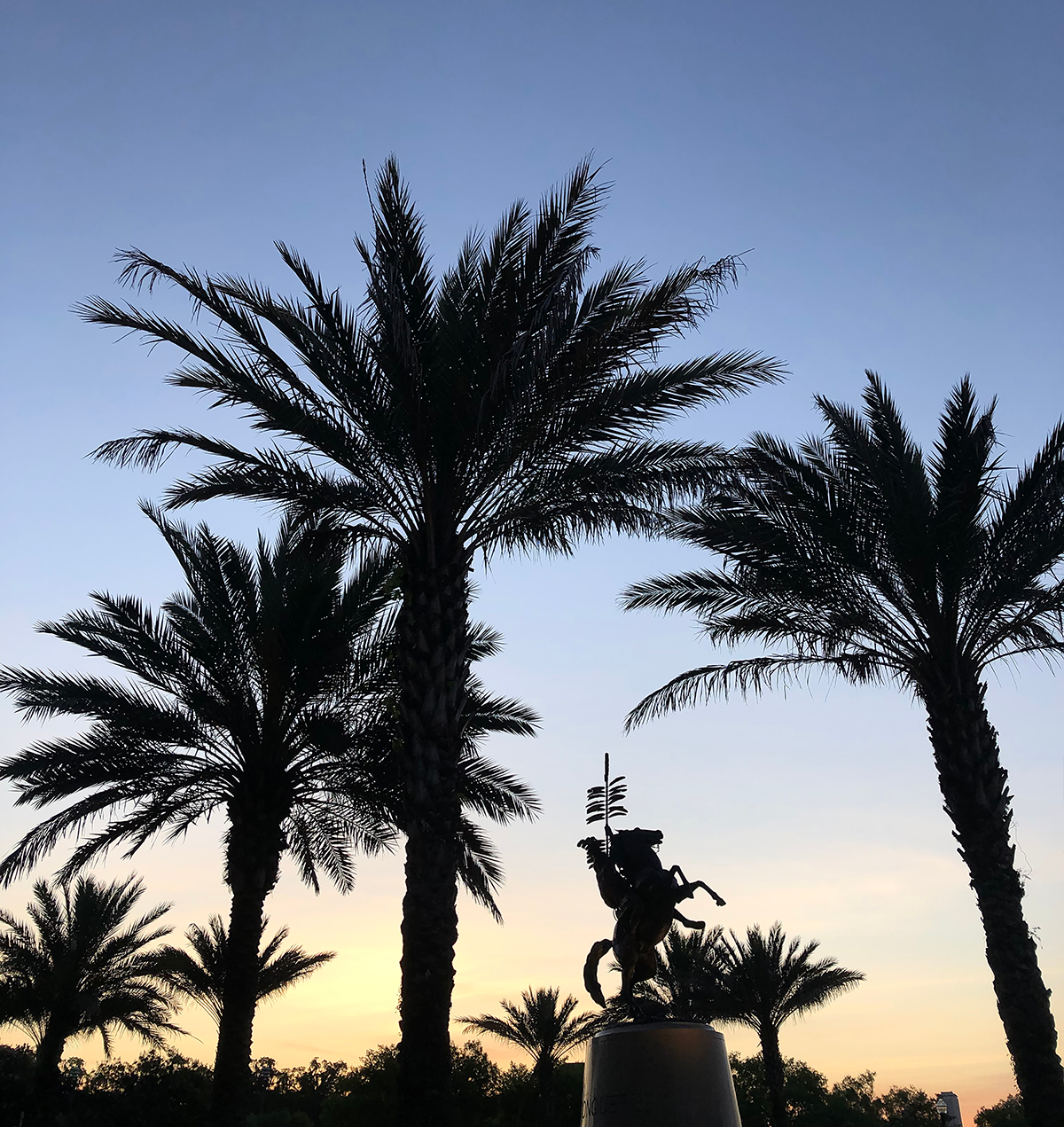 On the Cover
The sun rises over the "Unconquered" statue on Langford Green outside Doak Campbell Stadium. The bronze sculpture, completed in 2003 by Fritz White, reaches three stories in height and celebrates the indomitable human spirit. The decade-long campaign to bring the project to life was spearheaded by FSU alumnus Stephen Reilly. Photo by FSU English alumna Stephanie Vivirito. Photo editing by Tom Morgan.