Welcome to Spectrum magazine, the official alumni publication of the Florida State University College of Arts and Sciences. In each edition, you'll see articles highlighting the college's heritage strengths in the humanities and sciences, and explore the personal perspectives of current students, esteemed alumni and distinguished faculty.
Join the Arts and Sciences community and the conversation by subscribing to Spectrum at the link below and following the college on social media.
---
Summer 2023 Edition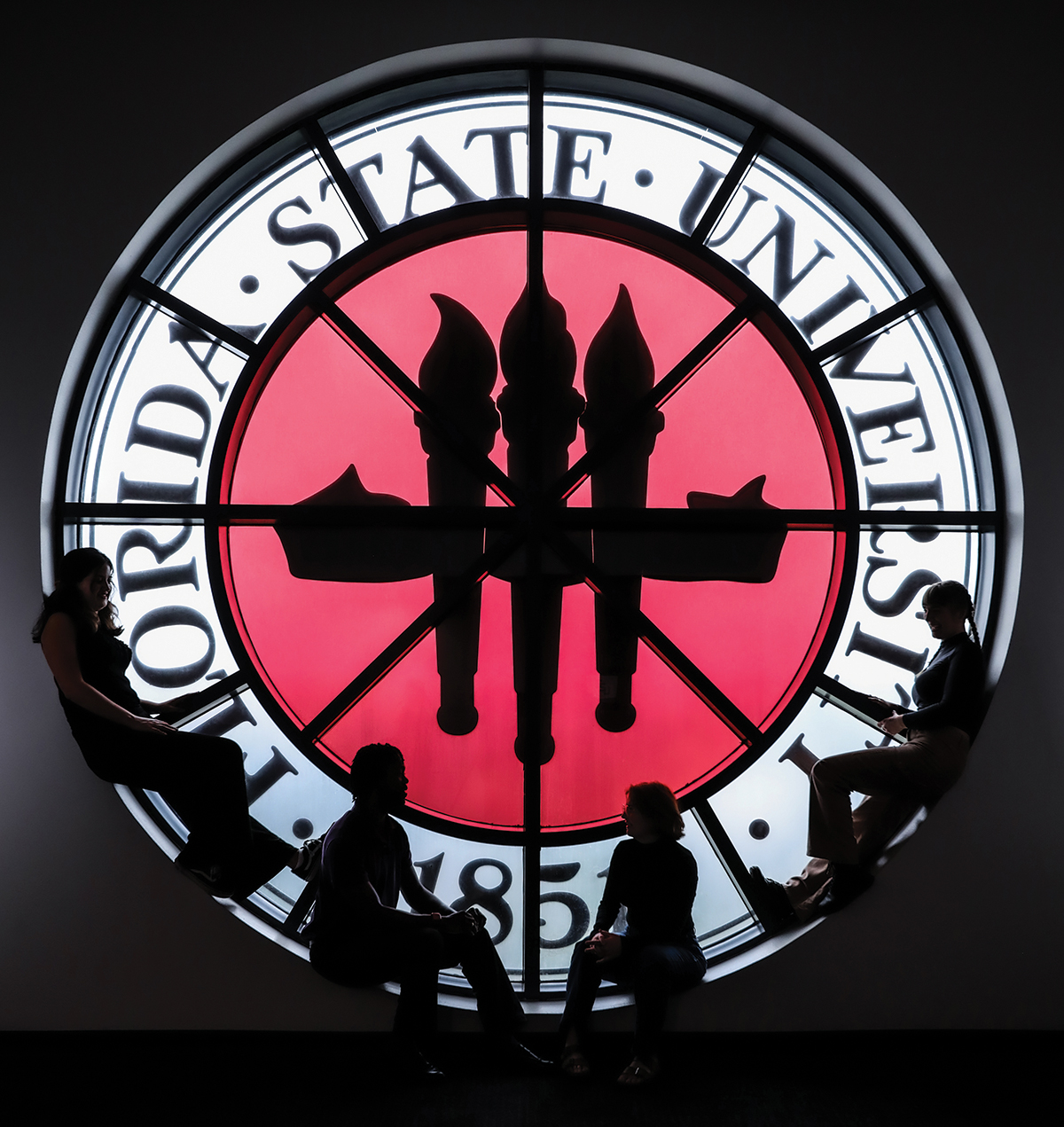 On the Cover
This Florida State University seal, seen in reverse, overlooks campus from high atop University Center A adjacent to Doak Campbell Stadium and is part of one of the nation's premier sports facilities. Beyond its well-known athletic uses, University Center is home to academic and administrative spaces that support FSU's year-round operations. From left: Annalia Buchanan, Joachim Adams, Anne Tirrell, McKenzie Harris. Photo by Devin Bittner.