Medical Maverick
Air Force Lt. Col. Joshua Tyler's dedication spans military, civilian and alumni roles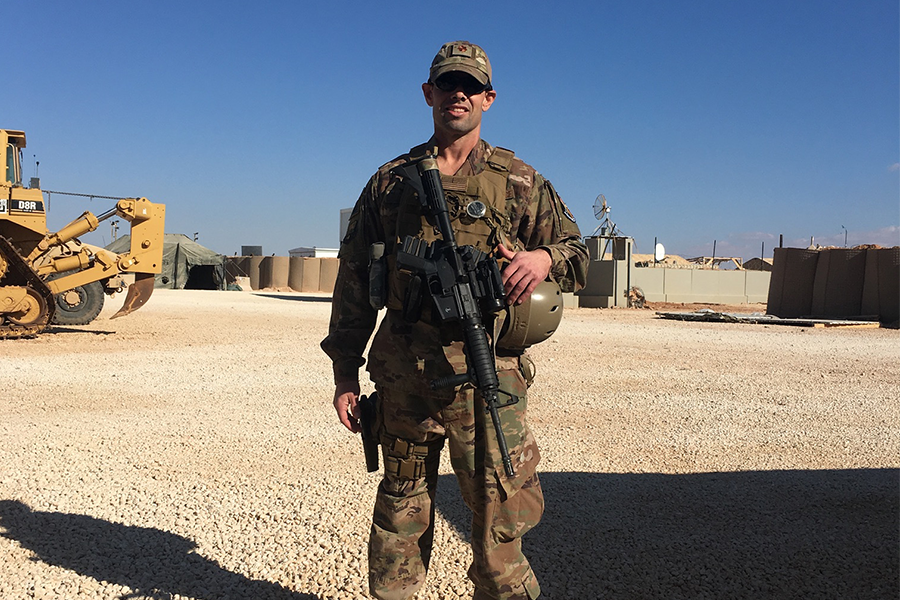 Joshua Tyler has always had vision.
As he watched hotshot fighter jet pilots screaming across the big screen in the 1980s, Tyler knew he had a future in the military. Those dreams continued as he worked his way through the Boy Scouts, reaching the rank of Eagle Scout in his late teens, a natural entry point to military service.
But by the time he was ready to head to college at Florida State University, his long-term outlook started to blur: Maverick and Iceman would need to find a new wingman because a vision issue kept Tyler from qualifying for takeoff.
"I grew up in the Top Gun generation and wanted to be a fighter pilot," Tyler said. "But I wore contacts and, at the time, the Air Force wasn't letting you have corrective surgery and fly. My backup plan was the pre-med route because I loved science."
Undaunted, he joined the Air Force ROTC program at FSU as he followed the pre-med track. After earning his biology degree, Tyler went on to earn his medical degree from the Uniformed Services University of the Health Sciences in Bethesda, Maryland, which prepares graduates to serve in the military's worldwide medical corps.
Now, as a lieutenant colonel stationed at Keesler Air Force Base in Biloxi, Mississippi, Tyler is chief of colon and rectal surgery and director of robotic surgery at Merit Health, a nine-hospital network in the state. He has been a pioneer in robotic surgery since moving to Mississippi in 2014, when he started the Air Force's Da Vinci XI program.
When someone in Mississippi undergoes robotic surgery for colon or rectal cancer, Tyler or someone he trained is at the controls.
"When I got to Mississippi, most colon and rectal cancer surgery was being done with big incisions," he said. "In a lot of ways at the time, and even now, Mississippi tends to be about 10 to 20 years behind in some medical trends."
Robotic surgery allows doctors to perform many types of complex procedures with more precision, flexibility and control than is possible via conventional techniques — four robotic arms are used to perform the surgeries, using small incisions.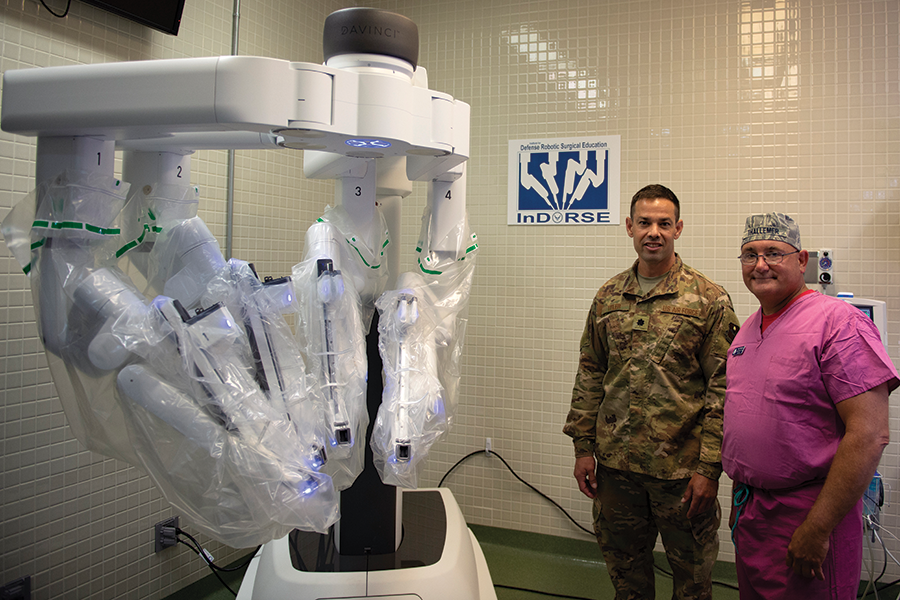 Having surgeons in the state using robotic methods has improved access to quality health care. Until recently, people insured through the Affordable Care Act lacked options since they couldn't cross the Louisiana state line to have surgery in New Orleans.
"Patients usually went to see general surgeons," said Tyler, who also works in a volunteer civilian practice serving the local nonmilitary community. "I'm a general surgeon too, but there's a reason for subspecialty training. We have improved outcomes and access to care."
Tyler is also founder and director of the Institute for Defense Robotic Surgical Education, InDoRSE, a joint enterprise between the Department of Defense and Intuitive Surgical, Da Vinci's manufacturer. InDoRSE serves as a teaching facility for all DoD and Department of Veterans Affairs surgeons and is the only such facility in the nation.
He began the effort in 2015 to help federal surgeons embrace robotics, given that the government had invested $300 million in the technology but lacked a clear training plan.
"Typically, [surgeons] have to go to training hosted by the manufacturer at its site, which is cost-prohibitive for government employees," Tyler explained. "[For civilian doctors,] usually, the manufacturer pays for it but you can't do that as a government employee because it's considered a gift. I saw the need for [military doctors] to do trainings in-house. We eventually got a second robot and increased our capacity."
Beyond his military and medical service, Tyler also continues to give back to his alma mater — he is a lifetime member of the FSU Alumni Association and part of Seminole Boosters and the FSU Foundation's President's Club. He also serves on FSU Alumni Association board of directors and is a past director for the board advising student affairs.
"Tallahassee and FSU have given me so much in terms of who I am today that I wanted to invest and give back," Tyler said. "That's a common theme for us on the [Alumni Association] board. We're happy to serve an institution that has meant so much to us."
Tyler also mentors FSU AFROTC students, sharing his experience with cadets interested in pursuing medical careers.
"I talk to them about the Air Force's mission and what to expect in military medicine," he said. "We talk about saving for retirement and keeping their initial commitment short so they don't feel stuck."
FSU Alumni Association President/CEO Julie Decker is happy to have Tyler on her team.
"Josh Tyler is one of the most dedicated volunteer leaders I have had the pleasure of knowing throughout my time in higher education," Decker said. "Not only has Josh served our country bravely and selflessly, but he has also been a present board member, mentor to students, guest lecturer in classrooms, and more. We are lucky to call him a graduate of Florida State University."