Student Spotlight: Lauren Thornberg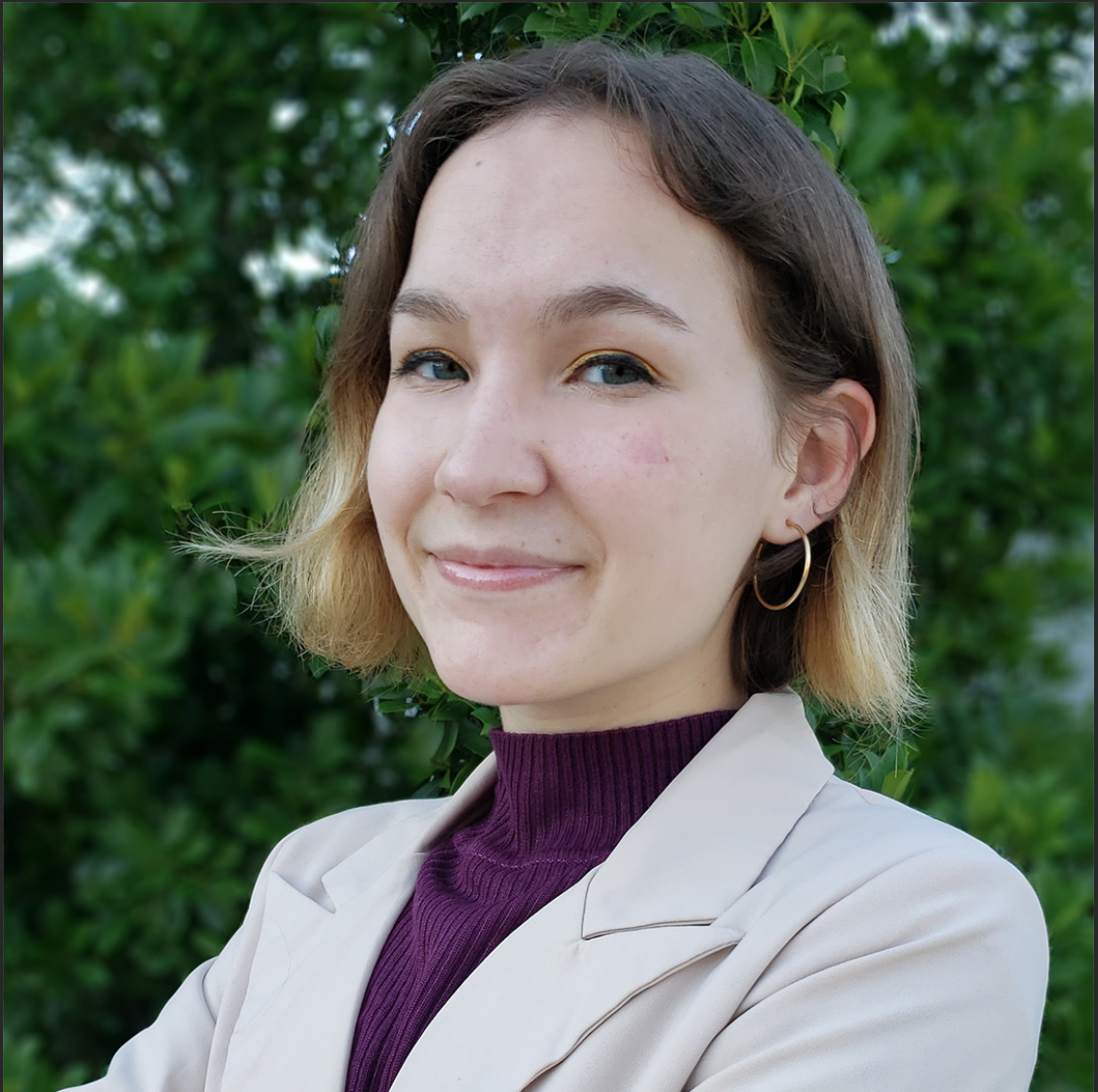 Lauren Thornberg is pursuing a bachelor's degree in the Department of Anthropology with a minor from the Department of Modern Languages and Linguistics, both part of the College of Arts and Sciences. As part of her studies, Thornberg has been awarded a David L. Boren Scholarship to study Cantonese in Hong Kong next year.
What year in school are you? What is your expected graduation date?
I am a senior on track to graduate fall 2020. However, due to the Boren Award and studying abroad, I won't technically graduate until I come back in spring of 2022.
What brought you to FSU?
FSU offers a scholarship for students who take a gap year between high school and college, and I wanted to take full advantage of it! FSU funded my gap year, and during that time I lived in Beijing, China. Of course, FSU offers so much more than just funding — it's a fantastic and vibrant environment!
What inspired you to choose anthropology as your major and Chinese as your minor?
Anthropology, as a holistic study of the human experience, has always interested me, and it serves as a great basis for graduate study in most humanities. The more I study anthropology, the more I fall in love with it. Additionally, I studied Chinese in high school, and after living in China, my motivation to continue studying increased tenfold. It's such a beautiful and complex language with so much history.
What aspect of your area of study do you find most fascinating?
I am very interested in the anthropological study of inequalities, conflict and how the two influence each other. The way that cultures can shape perspectives on both phenomena is fascinating, and I'm interested in figuring out how humankind can find solutions to both problems.
Tell me about your research. Why did you choose to research modern protest methods?
Protests in the modern era, many of which are motivated by inequality, are so different from protests of the past — organizing is done digitally now, anonymity provides safety for protestors and many protests exist without identifiable leaders. The world is changing so quickly, and protests are following suit. This kind of research really needs to be conducted so that governments can better understand the needs of their people.
Are there any faculty or staff who have helped and/or inspired you?
I owe a lot to Jesse Wieland from the Office of National Fellowships, who was my advisor throughout the process of applying for the Boren Awards, as well as when I applied and received the Critical Language Scholarship in 2019. He is fantastic in every way. I want to thank assistant professor of anthropology Thomas Leppard and John Cole from the religion department, both of whom have been incredibly supportive of my interest in social and economic inequality. Finally, I am so grateful to associate professor Yanning Wang and assistant professor Zhiying Qian in the Chinese department, who fostered and encouraged my progress in Chinese.
How are you maintaining your research and commitment to academic success due to the COVID-19 pandemic?
It's been a little challenging. I've been working in a restaurant for almost 30 hours a week while also taking summer courses, but academia always takes precedence for me. As for research, it's mostly finding inspiration. A byproduct of this pandemic has been that the "curtain" has been pulled back on inequality in the U.S. People are starting to realize just how deep this issue is and how desperately it needs to be solved. It motivates me to keep studying this problem.
What do you like to do when you're not doing schoolwork or research?
My number one hobby, pre-, during-, and post-pandemic, is baking bread and pastries. Bagels, babka, pretzels and anything I can fit in an oven. Before we started remote learning, I was heavily involved in Alpha Phi Omega, FSU's co-ed community service fraternity. I've recently taken up roller skating, and I'm not great at it, but I'm making progress. I'm also embroidering and playing the new Animal Crossing video game.
After graduating, what are your plans? Although you might miss FSU, what are you looking forward to in your post-graduate life?
I intend to stay at FSU for graduate school (as long as I am accepted, of course). I am strongly considering FSU's sociology Ph.D. program, so I can continue studying what I'm passionate about. After that, I'm just excited to hopefully live in a nicer apartment with a bigger kitchen, but we'll see if that actually happens.
What advice do you have for fellow students?
Talk to your professors. Beyond the utilitarian notion of writing recommendation papers and making professional connections, your professors are almost certainly the wisest, most interesting people you'll talk to. It is genuinely fun to get to know them and very rewarding. Also, take advantage of the Innovation Hub. Laser cutting is unbelievably cool.