Student Spotlight: Elsa Lovejoy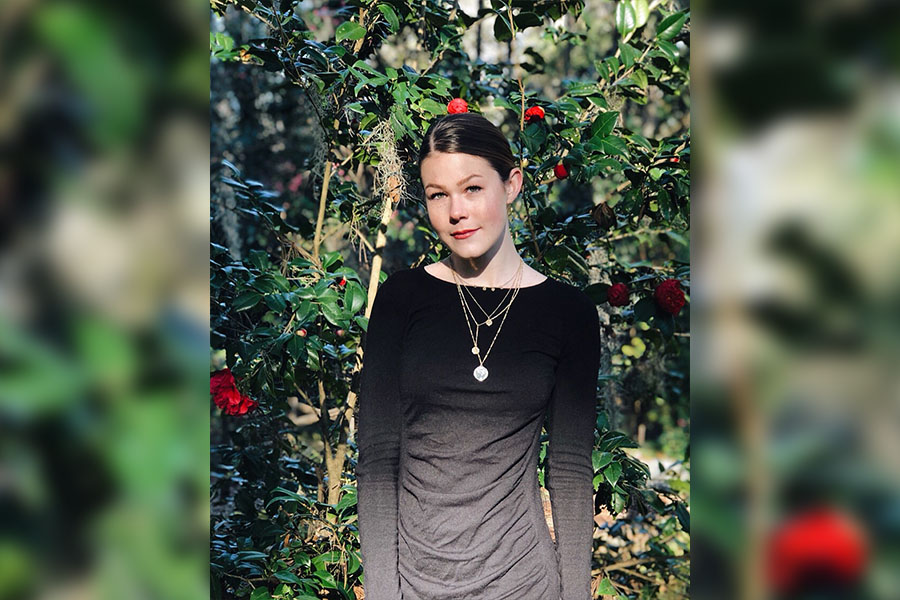 Florida State University Air Force Reserve Officer Training Corps Cadet Elsa Lovejoy is earning dual degrees in Russian language from the Department of Modern Languages and Linguistics, part of the College of Arts and Sciences, and international affairs, from the College of Social Sciences and Public Policy. She is a senior, slated to graduate in May 2021.
Where are you from? Tell us about your academic credentials.
I grew up in a military family and lived in Hawaii for the first 10 years of my life. After my father retired from the Marine Corps, my parents decided to move back to Florida, their home state. I lived in Tampa until I graduated from H.B. Plant High School and came to FSU. I was accepted into the Honors College and received an ROTC scholarship from the U.S. Air Force as well as the Bright Futures scholarship and FSU's University Freshman scholarship.
What brought you to FSU?
I was impressed by FSU's outstanding political science and international affairs programs. After applying, I received a letter from the Academic Recruitment Organization at Florida State. They offered me an individual tour of the campus, and I fell in love with its beauty and how welcoming everyone was. FSU was the only school I applied to that made me feel excited to start my college career.
What inspired you to study Russian language and international affairs?
When I came to FSU, I started out studying international affairs with a concentration in political science. I began taking Russian language courses to fulfill a language requirement for my ROTC scholarship. My interest in the language, literature, and culture grew and I decided to make Russian language my second degree. I am interested in going into the intelligence career field in the Air Force, and knowledge of a critical language like Russian is invaluable for that work.
What aspect of your majors do you find most fascinating?
I am especially intrigued by how international affairs affect national defense and the role the United States plays in the global arena. It is important to know how diplomacy works and what happens when diplomacy fails. Through my studies of the Russian language, I have gained a great appreciation for Russian culture, literature and history. FSU's Russian program offers some of the most fascinating courses, such as The Slavic Vampire and Russian Fairytales.
You're also a member of the Wing Staff at FSU's Air Force ROTC Detachment 145. How does your academic work tie into your life as a cadet?
Balancing my academics with my responsibilities as a cadet can be challenging, however, getting my college degree is my priority while at FSU. It is not possible to commission as an officer in the U.S. Air Force without it. I have been able to mentor other cadets who are taking Russian language and international affairs and have received valuable guidance from the older cadets who have taken courses in these fields as well. Additionally, ROTC has provided me with skills such as time management and organization, which have helped me through my studies.
You've had a chance to study abroad while at FSU. Tell us about your program and your experience.
I had the privilege of attending the Project GO language emersion program for Russian language in Estonia during the summer of 2019. I applied through AFROTC and the travel, education, room and board, and excursions for this program were fully funded by the Department of Defense. I also received a $1,000 stipend to spend on food and other expenses. For eight weeks I lived in Narva, Estonia, on the border of Russia along with other American students. During this time, my language skills increased exponentially, and I made lifelong friends while having one of the most unique travel and language experiences.
What advice do you have for your fellow students or prospective students interested in studying abroad?
My advice is to take any opportunity to study abroad. Apply for scholarships, do research, and talk to FSU's International Programs office. Studying abroad will take time, planning, dedication, and resources, but it will pay off in a big way and be the most fun you will have in college. Studying abroad is an investment in yourself and potential employers will recognize this achievement and experience.
What do you want people to know about the opportunities available as an Air Force ROTC cadet?
One of the most amazing parts about the Air Force ROTC program is the abundance of opportunities available outside of a typical college experience. Project GO is only one of many professional development trainings cadets can participate in. From learning to jump out of airplanes and getting your pilot's license to working with the U.S. Air Force Academy's Department of Civil and Environmental Engineering, and attending conferences across the country, ROTC gives students so much more than a degree. Aside from all the perks, the best part of the Air Force ROTC program by far is the people and the family environment the program fosters. I have formed strong professional and personal bonds that will extend past my time at Florida State University.
How has the COVID-19 pandemic impacted your experience as a student and a cadet?
Student life has been an adjustment since the switch to remote classes. It has required much more self-discipline, and I am looking forward to going back in person next semester. Things are "business as usual" at Detachment 145. We have enacted necessary preventative measures to mitigate COVID-19 and adjusted our training practices to ensure cadet safety. Thankfully, ROTC has provided much needed face-to-face interaction during this semester.
Upon receiving your bachelor's degree, what are your plans?
Once I graduate, I plan to commission as a second lieutenant in the United States Air Force. I wish to pursue a graduate's degree in international affairs while in the Air Force and keep up my Russian language skills.