Mathematics student is Arts and Sciences honoree for President's Undergraduate Humanitarian Award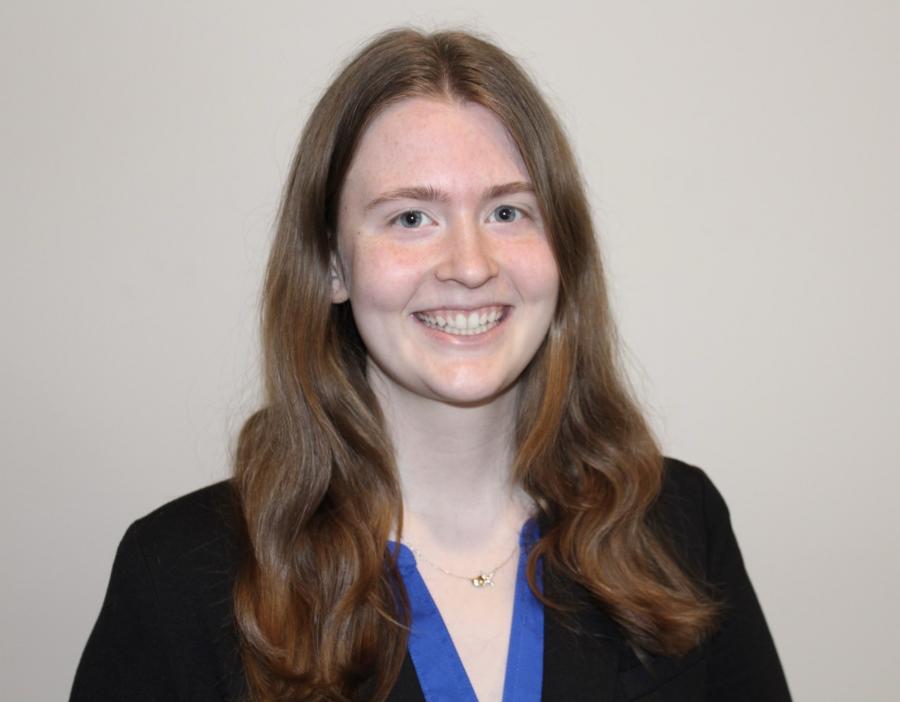 A student in the Florida State University Department of Mathematics has been recognized as the 2021 President's Undergraduate Humanitarian of the Year Award honoree for the College of Arts and Sciences.
Kayla Pfeffer, a junior majoring in actuarial science, was nominated by the College of Arts and Sciences for her dedicated community service through PeaceJam, and was honored during this year's virtual Leadership Awards Ceremony on April 6.
For more than 20 years, one student who exhibits a tremendous commitment to service has been selected from each college for the honor, and one overall nominee is selected as the President's Undergraduate Humanitarian of the Year. The program, which is jointly coordinated by the Office of the President and the Center for Leadership and Social Change, aims to support continuing development of civic responsibility and public service among Florida State University students.
Each awardee receives $200 donated in their name to the nonprofit agency of their choice, and at the Leadership Awards Ceremony, the student who best exemplifies commitment to service is named the President's Undergraduate Humanitarian of the Year. An additional $1,000 is given as a donation to the nonprofit agency of their choice.
"PeaceJam has had such a huge impact on my life, and I was so humbled to learn I received this award. This organization has taught me so much and shaped who I am today," Pfeffer said. "I didn't join PeaceJam for any kind of recognition, but it feels great knowing that my work has made a positive impact on the community."
PeaceJam cultivates young leaders committed to fostering positive change in their communities and around the world. FSU PeaceJam members mentor local youth in grades 5-12, on issues such as alleviating poverty, advancing opportunities for women and children, conflict resolution, and other key issues impacting society.
Pfeffer joined PeaceJam as a freshman and has served as a mentor staff member for FSU's PeaceJam for the past year. In addition to leading workshops and training sessions, she drafts curricula and activities for local students when they visit FSU.
"Due to my coursework-heavy major, I don't have a lot of free time. I've devoted much of my time over the past three years to this organization because of the impact it has on so many," Pfeffer said. "PeaceJam allows me to take my mind off of everything and take part in genuine and positive acts for the community."
For Pfeffer, actuarial science and service share similar challenges that require clear communication. Actuarial science as a discipline applies mathematics to model matters of uncertainty in finance, insurance and other industries, while service activities can put one into situations entirely outside their previous experience. Each entails working through topics that others may not be familiar or comfortable with and being a confident, credible and approachable, Pfeffer explained. In the actuarial field, engaging these qualities with clients echoes back to the skills developed on PeaceJam's mentor staff.
"Pfeffer's work is inspiring future leaders through engaging conversations to develop positive change in the individuals and, in turn, their communities. She is truly committed to the campus and community through her humanitarian work," said Jennifer Anderson, undergraduate academic program specialist in the Department of Mathematics.
Pfeffer expects to graduate in December 2021, and hopes to work as an actuary for a company that focuses on diversity, inclusion and service in healthcare.