Faculty Spotlight: Katherine Mooney, Assistant Professor of History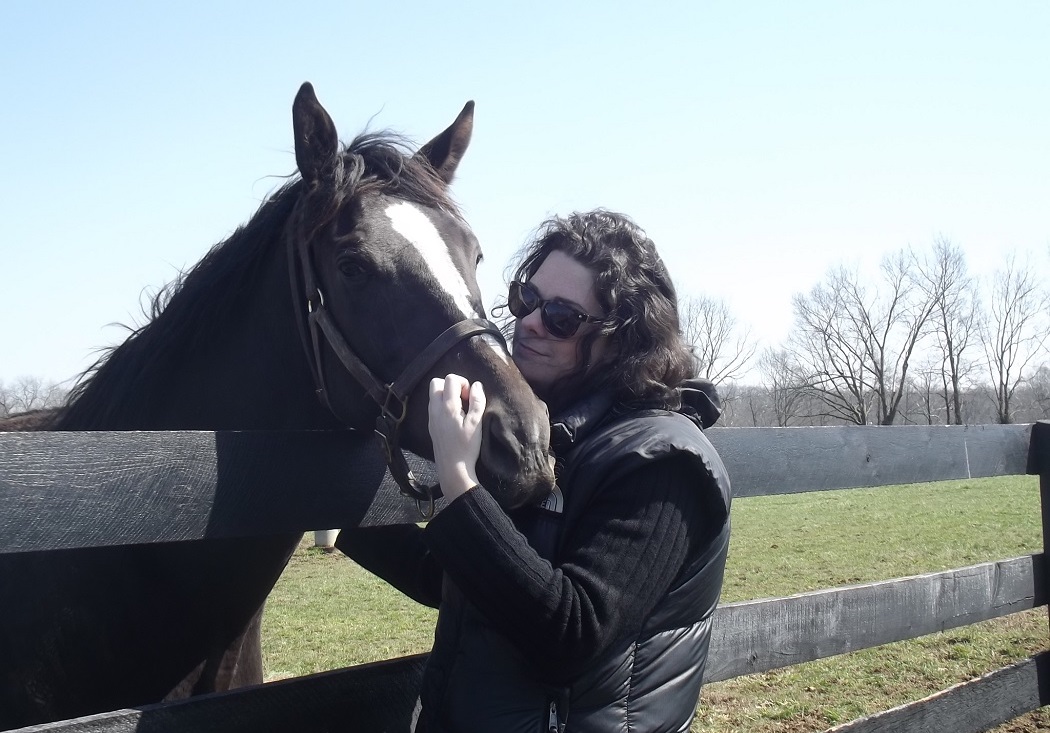 Katherine Mooney is an assistant professor in the Department of History, part of Florida State University's College of Arts and Sciences.
Tell us a little about your background.
I grew up in New Orleans and went to school in New England — Amherst College for a B.A. in American studies and then Yale for my M.A. and Ph.D. in history. I then did postdoctoral research at Washington University in St. Louis for two years before I came to FSU. My family and I are delighted I'm back on the Gulf Coast.
When did you first become interested in what you call the cultural history of inequality in the United States?
Part of academic life is being able to offer a short explanation of what you study, and I couldn't ever really come up with one. I felt like I was interested in too many different things, but finally decided that the best way to describe my various projects is to call them studies of the cultural history of inequality. I'm deeply interested in how power works in America — how people have had access to various forms of belonging and citizenship.
I'm most fascinated by how we constantly navigate those questions of power, even when we don't know we are — how what we think of as political and economic issues seep into our daily lives. For a while, I've been looking at these questions through the history of sports and popular culture.
What are your current research interests, and what makes you passionate about them?
My first book, "Race Horse Men," was about the history of African Americans working in thoroughbred racing, first in slavery and then during and after the Civil War, until segregation drove them from their jobs in the early 20th century.
That project led me to what I'm working on now, which is a study of how the U.S. became the only country to almost completely sex-segregate racehorses in competition. Before the 20th century, there was no significant distinction between male and female horses on the track. If you look at the entries for the Kentucky Derby and other American classic races, fillies regularly competed with colts until the 1940s. And right about the time women who held war jobs were being encouraged to return to the home, American tracks invested hugely in races strictly for mares.
Alongside infrastructural changes came changes in ideas and language; owners and trainers began talking more about how mares were fragile, emotional, hormonal, undependable. Today, mares are technically allowed to compete in the open division but seldom do; instead, they compete solely against other females. So, my question is, why did this happen? What does it tell us about the U.S.?
What I've found is that, starting in the 20th century, as fewer people had contact with horses, it became more common for attitudes about women to get mixed up with assumptions about female horses. All the reasons mares supposedly shouldn't compete were the same reasons opponents advanced about why women shouldn't be able to vote or work outside the home. Looking at the ways restrictive ideas about women played out over time in racing gives valuable insight into the way those ideas work and how they remain with us.
Those interests have also led me to a more slow-burning project about women moving into professional careers between the Civil War and World War II.
I'm passionate about these topics, first of all, because I'm a huge racing fan, so it's always fascinating for me to think about the relationship between people and horses. I also love it because the people I'm studying are talking about important things. I'm reading the words of women who want to compete equally — who keep coming back when they're told no — and that's inspiring.
What do you want the public to know about your research? Why is your topic important?
My first project was about generations of black men who were the first star athletes in American sports, as jockeys and trainers in 19th-century thoroughbred racing, before Jim Crow laws in the South forced them out of high-stakes competition in the early 1900s. A lot of my work has been introducing people to that history and explaining why, when those men lost their jobs, there was a concerted effort to make sure they were forgotten. Sportswriters, pundits, popular artists, racing officials and fans insisted black men were physically incapable of performing at a high level in an industry they had led for centuries.
It's important people know that what is underneath the history you think you know is often a completely different story.
Who are your role models? Who has influenced you most in your life?
My two greatest role models are David Blight, who directed my Ph.D. dissertation, and Kim Townsend, the best teacher I ever had. I hope I'm half the scholar and mentor they are: They taught me I'm a human being first and a professional second, and that's a lesson I bring to work every day.
What brought you to Florida State University? Why do you enjoy working at FSU?
When you get a doctorate in history, you never know where you might end up. I was lucky enough to find myself here. I enjoy FSU for lots of reasons. I love my students, and my colleagues are supportive and interesting people. And at no other school would I have inherited the job Jim Jones had for so long! [Jones taught U.S. and Civil War history to generations of students during his 57-year FSU career.] I love talking to people around town who still remember his classes; it makes me feel like a part of the community.
What is your favorite part of your job?
I have two favorite parts: I like sitting in an archive by myself learning things and trying to synthesize and explain them and I love teaching. My students crack me up and teach me new things every day.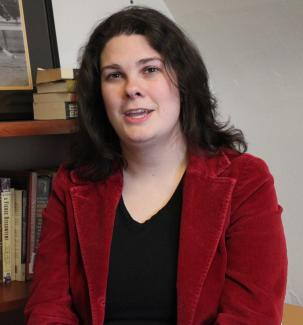 What is the most challenging part of your job?
The most challenging part is we all basically have two jobs that demand very different things. I have to carve out time where I'm by myself and focus completely on a piece of research and meticulously work on getting it exactly right. But I also spend time making things fun and thought-provoking for my students, which demands an entirely different set of skills.
How do you like to spend your free time?
I'm a big reader and a sports fan, so I spend most weekends watching horse racing from all over the world.
If your students only learned one thing from you (of course, hopefully they learn much more than that), what would you hope it to be?
In most of my classes, we read exclusively sources from the time we're studying, because I want folks to get firsthand evidence and build their own thinking on that data. I hope to get people in the habit of examining assumptions, questioning where their ideas come from and figuring out how to make those ideas better.