Classics students awarded scholarships to study in Florence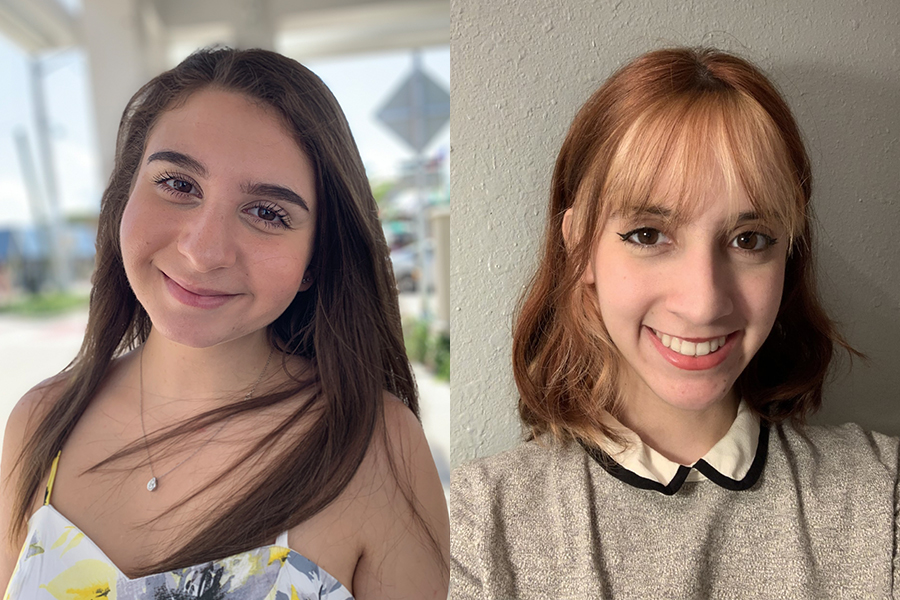 Two students from Florida State University's Department of Classics are traveling to Italy this summer after receiving the Rodney Reeves Ph.D. Scholarship Award in Classics.
Scholarship recipients Jamie Fontana and Nina Perdomo are rising seniors in the College of Arts and Sciences, both majoring in classical archaeology. The scholarship includes $7,000 to each student to attend FSU's Florence Program for five weeks and the opportunity to assist in the creation and presentation of museum-level exhibitions on archaeology and art in one of the world's most culturally rich cities.
"I always dreamed of studying abroad in Italy, but the financial aspect of it was always a barrier," Perdomo said. "I am incredibly grateful, and I know this will be an experience I will look back on during my future career."
While living abroad, the students will learn how to assemble exhibitions and gain experience leading visitors through the shows, and will also have a special assignment to create displays and activities for children.
The scholarship is awarded to outstanding undergraduates interested in museum career fields including robust coursework in art, anthropology, classics, languages or history, and is made possible by contributions from FSU alumnus and former professor Rodney Reeves.
"I'm extremely thankful to Dr. Reeves for this scholarship and opportunity," Fontana said. "I'm looking forward to learning more about the creation and work done with museum exhibits because this will be my first hands-on experience and will help prepare me for related endeavors."
Reeves said the scholarship is fostered by continued collaboration between the classics department and FSU's International Programs Office and provides students invaluable opportunities to enhance academic skills that translate to professional career development. Such skills include refining skillsets to master interdisciplinary degree programs, synthesizing solutions to real world issues, which result in them becoming more successful and productive professionals.
"This is an honor and a privilege that carries for me the same responsibilities I had while I worked on campus many years ago," said Reeves, a former College of Medicine and College of Education researcher now on a courtesy appointment in the classics department. "Though the landscape changes in higher education, our responsibilities in teaching, research, and service have remained firm. This scholarship is simply 'paying forward' our FSU spirit: Vires, Artes, Mores — Strength, Skill and Character."
Fontana and Perdomo will also be among the first to work in the new home of FSU's Florence Study Center, the Palazzo Bagnesi. The newly renovated palazzo is located in Via dei Neri, just a few blocks from the Arno River and the world-renowned Uffizi Gallery in the heart of old Florence.
This year's journey abroad carries special weight after the pandemic forced the cancelation of last summer's planned trip to Italy's Cetamura del Chianti excavation site. The 2020 scholarship recipients, Conor Meade and Zackery Peterson, instead conducted exhaustive remote research pertaining to the site that will be incorporated into this year's trip. Fontana and Perdomo will help plan and mount two exhibitions based on the FSU excavations at Cetamura del Chianti: "Of Coins and Castles," to be opened in the FSU Fine Arts Gallery, and "Treasure of Chianti," to be held concurrently at the Museo of Santa Maria della Scala across from the Duomo in Siena.
When the students headed Italy this month, they brought with them a 3D printed model of the Cetamura archaeological site to display in the Florence gallery, which was part of the Department of Classics' "Printing the Past" exhibition, held in late 2019. Joining them on the trip are Reeves and Nancy de Grummond, Distinguished Research Professor and the M. Lynette Thompson Professor of Classics.
"We hit the deck running the day after we arrive," de Grummond said. "We are going on a COVID-controlled flight in which everyone is tested before and after, and FSU will be busing us from Rome to Florence so that there is a minimized need for quarantine. Frank Nero, director of the FSU Florence Program, is very excited about having this addition to the summer program."
Both students are also proficient in Italian and eager to put their language skills to the test beyond the classroom: Perdomo is double-majoring in Italian and Fontana is minoring in Italian and anthropology. De Grummond said she is thrilled to have such exceptional students take part in the opportunity.
"They are just lovely girls to work with," de Grummond said. "They are our future."
To learn more about the Rodney Reeves Ph.D. Scholarship Award in Classics, visit cetamuradelchianti.com. For more information about the FSU Florence Program, visit florence.fsu.edu.