Arts and sciences double-major earns scholarship to study in London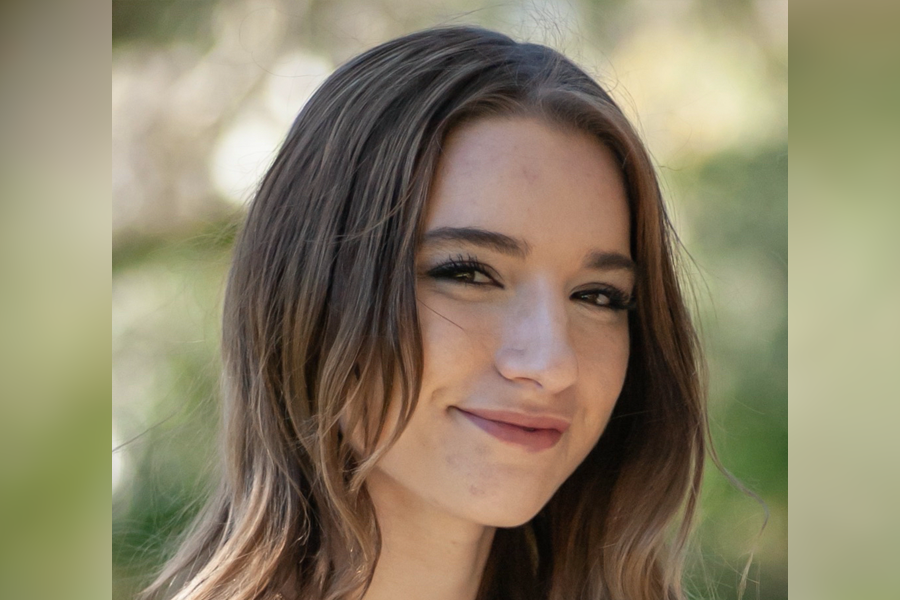 A student from Florida State University's College of Arts and Sciences will study abroad in London this summer after receiving the Rodney Reeves Ph.D. Scholarship Award in Classics.
Darbi Merchant, a rising senior pursuing a double-major in literature, media, and culture and psychology through the Department of English and the Department of Psychology, explained that this award gives her much more than the opportunity to study in London through FSU International Programs.
"Receiving this scholarship has not only motivated me to continue to push myself in terms of my education, but it has also granted me the ability to believe in myself and my pursuits," Merchant said. "I didn't apply in past years because I didn't think I had a chance, so receiving this award is nothing less than incredible to me. The fact that this is the first scholarship I have ever been awarded makes it even more special."
The scholarship provides $7,000 in funding for Merchant to attend FSU's London Program for five weeks and is awarded to outstanding undergraduate students interested in studying abroad with robust coursework in languages, history, classics, anthropology or art. Merchant's study of English alongside psychology, she said, gives her better insight for a future psychology career as it helps her understand people and cultures from different perspectives. This award is made possible by contributions from FSU alumnus and former professor Rodney Reeves.
"This is an honor and a privilege that carries for me the same responsibilities I had while I worked on campus many years ago," said Reeves, a former College of Medicine and College of Education researcher now on a courtesy appointment in the Department of Classics. "Though the landscape changes in higher education, our responsibilities in teaching, research, and service have remained firm. This scholarship is simply 'paying forward' our FSU spirit: Vires, Artes, Mores — Strength, Skill and Character."
Reeves said the scholarship is fostered by continued collaboration between the College of Arts and Sciences and FSU International Programs, which cultivates quality international learning environments for students to prepare in and contribute to a global community. The scholarship also provides students invaluable opportunities to enhance academic skills that translate to professional career development, including refining skillsets to master interdisciplinary degree programs and synthesizing solutions to real world issues, which help them in becoming more successful and productive professionals.
"To me, there is nothing more important than one's education. This scholarship will give me the opportunity to afford this educational trip, receive an unparalleled education, and to leave the United States for the first time in my life," said Merchant, who focuses on abnormal and research psychology due to her own experiences with general anxiety disorder and depression. "There's nothing better than being able to study psychology in order to better understand oneself and the minds of others."
Following her graduation in Fall 2022, Merchant plans to pursue a master's degree before going on to complete a doctorate in psychology and is enthusiastic about the prospect of enhancing her education abroad before going on to graduate school.
"I'm most looking forward to challenging myself in ways I have not before and taking my education to the next level while experiencing a different culture. I can't wait to see the world from a different point of view and get to know myself better," Merchant said.