Air Force ROTC program recognized as one of the Southeast's best
Members of Florida State University's Air Force ROTC program are flying high after being named the best large Air Force ROTC detachment in the southeastern United States.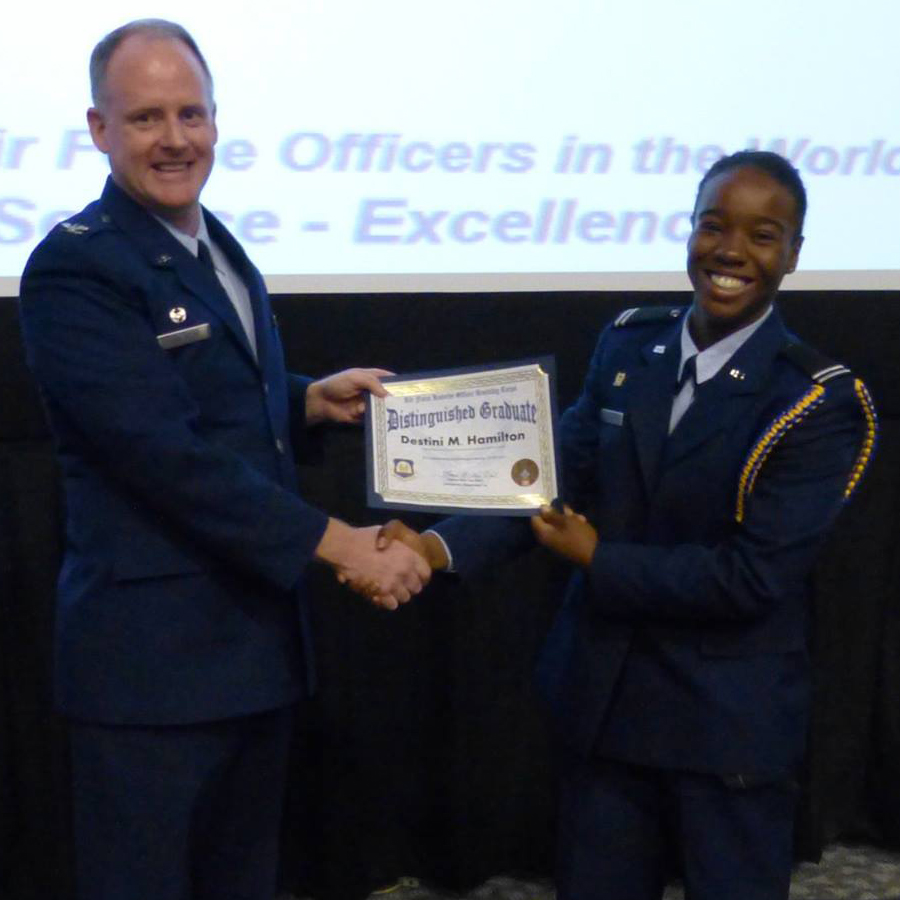 Air Force ROTC Detachment 145, which is affiliated with FSU's Department of Aerospace Studies, was recently selected to receive an Air Force ROTC Southeast Region High Flight Award based on its performance on a variety of metrics over the preceding year. The award is presented annually to one Southeastern Air Force ROTC detachment in each of three size categories — small, medium and large.
Col. Marc Van Wert — commander of Detachment 145 and a professor and chair of the Department of Aerospace Studies — and his cadets were judged over a year-long period from July 1, 2016, to June 30, 2017, based on various criteria such as training, education, innovation and recruitment. Each of the 38 Air Force detachments in the Southeast created a write-up report that detailed all of their achievements over the past year.
Program growth is one area in which Detachment 145 has excelled, Van Wert said.
"From a recruiting standpoint, we have increased our detachment size by 20 percent in the last year," he said. "We now have about 170 cadets. When I first arrived here, we only had about 110. It's grown a lot in the past two years alone."
Van Wert added that FSU's Air Force ROTC recruiting officer Capt. David Miller was named Recruiting Officer of the Year for the Southeast region. In addition, Phelisha Collier, an FSU employee who works for Van Wert, was named the Southeast region's most outstanding university employee of the year.
Detachment 145 was also deemed successful in field training. Cadets were sent to an intense, four-week summer training program that demanded excellent mental and physical strength. Of the 31 cadets who were sent to the training during the summer of 2016, two earned the highest ranking as Distinguished Graduates, and seven others were deemed Superior Performers. For the most recent summer, Detachment 145 sent 20 cadets, with six of them earning the Distinguished Graduate honor.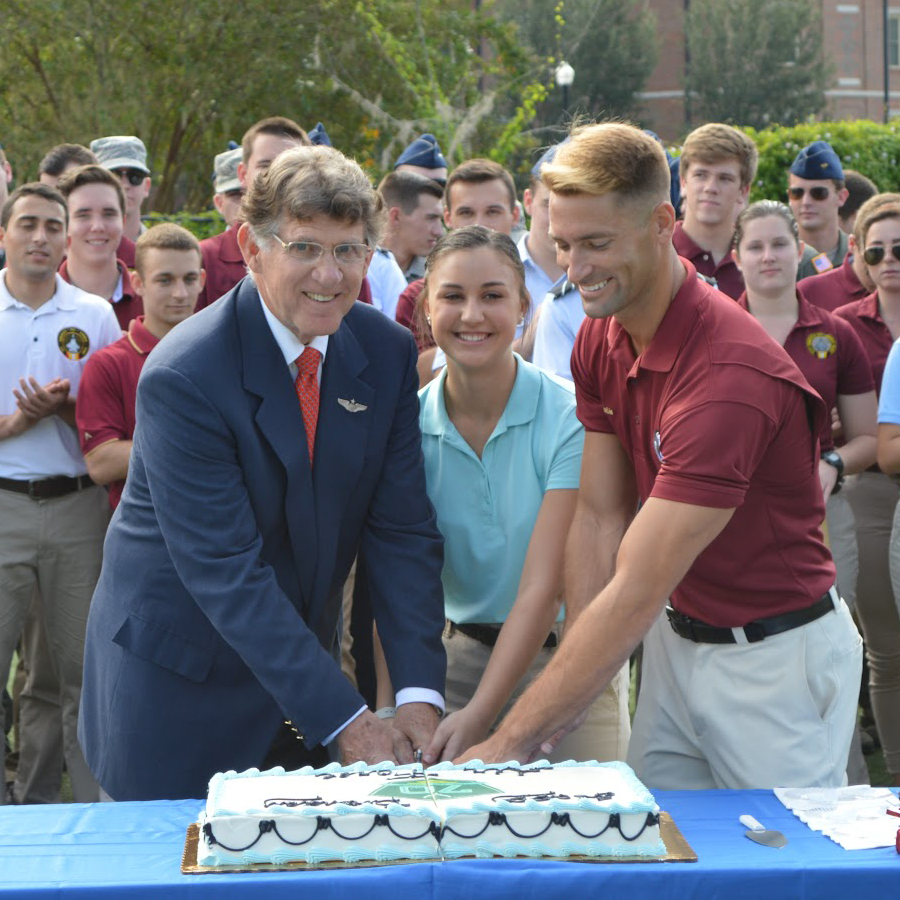 Detachment 145 was also recognized for joining forces with Florida State's Critical Thinking Initiatives, a campus-wide program that aims to develop and enhance students' critical thinking skills. By incorporating critical thinking tactics and strategies, and encouraging the cadets to take critical thinking coursework, the detachment was able to receive a $5,000 grant.
Detachment 145 also participated in Project Global Officer, or Project GO — a worldwide, immersive initiative created to promote ROTC students' language and intercultural skills. Two cadets from the FSU detachment acquired a spot in the Project GO program and were able to travel to countries such as Estonia and China to enhance their cross-cultural skills as ROTC students.
All of these initiatives and achievements were taken into consideration when being judged for the High Flight Award. The prestigious award has only been presented to Detachment 145 four times before, in 1986, 1993, 2003 and 2005. Van Wert has high hopes that FSU's detachment may next win the national level of the High Flight Award — an honor that FSU last achieved in 1993.
"We are proud and happy about this win, and now we get to compete against the other regions," he said. "I'm hoping we will win it for ROTC across the country."
---