Practicing Humanity
Religion, philosophy alumna Laura Guidry-Grimes brings context, ethics to medical settings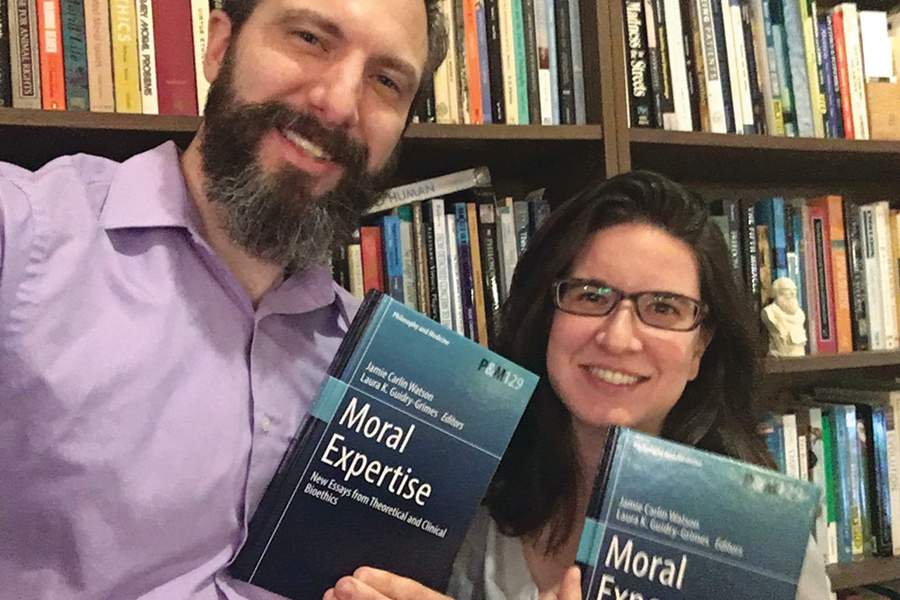 Laura Guidry-Grimes' job might not be the easiest to understand, but the difference her work makes for patients and families going through some of the toughest times of their lives is crystal clear.
The 2008 Florida State University graduate, who earned dual bachelor's degrees in religion and philosophy, works as a bioethicist for the Cleveland Clinic's Center for Bioethics. This role aligns with the medical humanities, an interdisciplinary field that seeks to holistically address medical education, professional development and patient care by uniting elements of ethics, literature, history, the arts, psychology and social sciences.
For Guidry-Grimes, her duties include clinical work, research, consult review and quality control, teaching, and collaboration with providers — all aimed at ensuring health care organizations promote an ethical climate.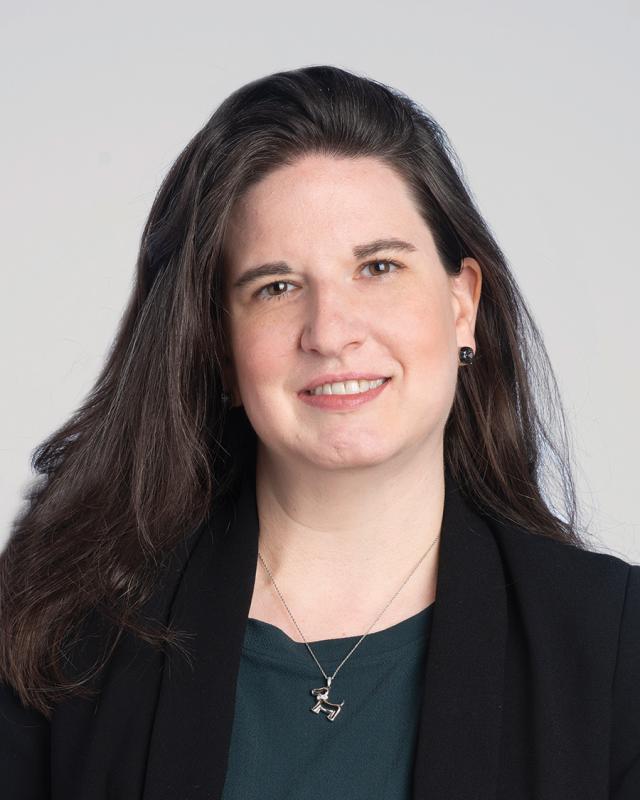 "Common ethics consults involve incapacitated patients without anyone to make decisions on their behalf, ambiguities or conflicts regarding how to respect a patient's values, patients with no safe place to go to after hospitalization, and families requesting treatments that may be medically inappropriate," Guidry-Grimes said. "My clinical work also includes doing rounds with health care teams, leading educational didactics or case discussions, and contributing to multidisciplinary committees and organizational ethics."
She also holds an academic appointment as a clinical assistant professor at the Cleveland Clinic Lerner College of Medicine, part of the Case Western Reserve University School of Medicine.
"I have opportunities to teach trainees and health care professionals from many disciplines, as well as students," she said. "I recently gave presentations on bias in chart noting, ethical issues in communicating a malnutrition diagnosis, and methodologies behind disability bioethics and feminist bioethics. My clinical work inspires much of my scholarship, which focuses on disability bioethics, psychiatric ethics, and vulnerability in clinical settings."
Before moving to Cleveland last June, Guidry-Grimes spent five years at the University of Arkansas for Medical Sciences as an assistant professor of medical humanities and bioethics and clinical ethicist for the UAMS Health System and Arkansas Children's Hospital, a job she landed after completing her master's and doctoral degrees in philosophy at Georgetown University.
D. Micah Hester, her boss and chair of the department of medical humanities and bioethics and clinical ethicist at the UAMS and Arkansas Children's Hospital, said Guidry-Grimes' dedication to her job made her an invaluable member of the team.
"Laura loves her work. She is fully invested in trying to help patients in their most vulnerable moments," Hester said. "Further still, she is also invested in making health care and the profession of bioethics better. She cares deeply about the kinds of policies institutions implement, scrutinizing their details with ethical reasoning to champion fairness."
The past several decades have seen the formalization of bioethics as a field and a growing emphasis on the value of having ethicists on staff in hospital and health care settings. This period has paralleled Guidry-Grimes' career progression.
"I came into the profession in the 1990s when it was still young enough as a discipline that many of us fell into it without any initial intentions to be bioethicists," Hester said. "Laura is part of the first generation of professionals who could even begin to imagine working in this field back when they were coming out of high school into undergraduate settings like FSU."
Guidry-Grimes' ultimate path began with research that led her to FSU. As a teenager with varied interests, she declared a theater major before deciding to major in philosophy and religion and pursue minors in English, history and philosophy of science, and women's studies.
"When I was in high school, I feared I would lose interest in whatever major I chose, though I was intensely interested in dozens of subjects," she said. "I bought a book that indexed universities and colleges according to the degrees they offered, and FSU had more majors that interested me than any place else."
Attending FSU also provided Guidry-Grimes with a glance into her future.
"I learned about the Center for Bioethics at Cleveland Clinic when I was at FSU," she said. "For years, I admired their trailblazing clinical ethics work, and I knew many of the people at the institution, even collaborating on projects at times."
Her undergraduate experience made her graduate degree goals and career plans more certain thanks to helpful faculty, including David McNaughton, John Roberts, Michael Bishop and Michael Ruse from philosophy and Aline Kalbian from religion.
"I had supportive mentors who helped me find new challenges, whether through independent studies, graduate seminars or honors in the major," Guidry-Grimes said. "My honors theses for philosophy and for religion focused on topics in bioethics. All of this convinced me I wanted to pursue graduate degrees in this field and professionally dedicate myself to bioethics."