Payment Purpose
Alumna Jessica Washington focuses on the human aspect of monetary transactions at the Federal Reserve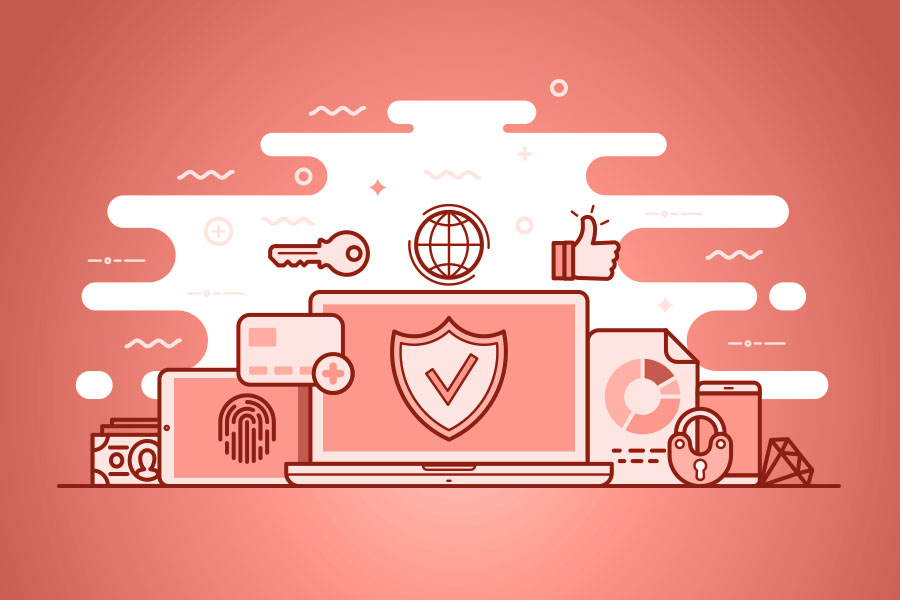 For Department of English alumna Jessica Washington, working in the payments industry is more than securely processing the transfer of money.
"It's an opportunity to help real people with real problems," Washington said of the industry she's worked in for nearly 16 years. 
While the concept of monetary payments may seem simple and robotic, Washington is interested in how different types of transactions affect different groups in society, especially how the shift to online payments for many crucial everyday activities — such as utilities, rent and other bills — impact and even exclude those with limited internet access due to economic disadvantages.
Washington works at the Federal Reserve Bank of Atlanta, one of 12 Federal Reserve Banks of the United States central banking system that creates monetary policy, handles payment services, supervises and regulates banks, monitors financial system stability and protects consumers. The Atlanta Fed covers the Sixth Federal Reserve District, which includes Alabama, Florida, and Georgia, and parts of Louisiana, Mississippi, and Tennessee. It is among the foremost financial institutions in the United States.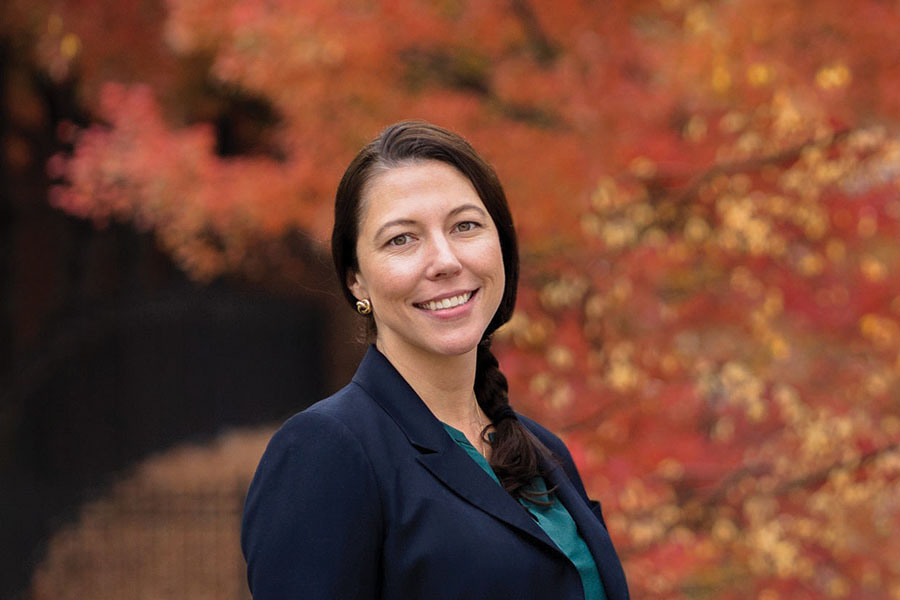 In her role as assistant vice president for the Retail Payments Risk Forum at the Atlanta Fed, Washington works with financial institutions and industry participants, regulators, and law enforcement officials to research and promote the mitigation of risks in checks, credit and debit cards, and online payments, which in turn promotes the stability, efficiency, and inclusivity of U.S. financial systems. 
Long before she started at the Federal Reserve Bank of Atlanta, Washington was a teen from New England looking to explore the country. She applied to several schools up and down the East Coast but was most attracted to Florida State University, the furthest from home and most distinguished.
At FSU, Washington found herself passionate about writing and the prospect of teaching, discovering a perfect harmony with a major in creative writing and minor in childhood development.
"After graduating in 2004, I applied to be a member services coordinator at a regional payments association in Atlanta focused on Automated Clearing House network rules and payments compliance. I became an expert in the rules and laws around payments and teaching them to banks," Washington said. "I created my own curriculum, and we represented our members in the rule-making process. I moved up the ladder of this small group over the years, performing audits and risk assessments, writing payments-related workbooks and speaking all over the country."
Automated Clearing House, or ACH, is the primary system used by institutions for electronic funds transfer and a major component of Washington's industry. She finds that though the payments industry is rather small, it is one where she can make a big difference in people's lives.
"Being an expert on the payment rules and compliance allows me to take time to educate people and help solve their problems," Washington said.
Washington obtained her Accredited ACH Professional Certification in 2007 and worked at Georgia Automated Clearing House Association, or GACHA, facilitating the merger between GACHA and four other payments associations, which formed the company PaymentsFirst. After eight years in the industry, Washington landed a role at the Atlanta Fed. 
"Working at the Federal Reserve Bank of Atlanta gives me the opportunity to scale up my expertise and ability to help people. There's a high level of integrity, excellence, and respect among the people I work with, as well as a public-service aspect and business perspective. We work to create a foundation upon which all individuals, communities, and businesses can thrive by promoting the stability, integrity, and efficiency of the U.S. monetary, financial and payment system," she said. 
Washington also actively gives back to her alma mater. She was elected to the FSU Alumni Association National Board of Directors in 2020 where she's made a difference in the lives of students, faculty and alumni.
"Being elected to the Alumni Board has been a humbling experience. I get to see first-hand how hard the staff at the association and the university works to create and sustain a globally important and valuable ecosystem for our entire FSU family," Washington said. "Being on the board allows me to use my unique experiences to provide support and make connections so others can reach their full potential."
Washington's undergraduate roommate Sarah Carpenter, a friend since their time as classmates at FSU, knows her work ethic and passion for payments very well.
"Jessica was always 200 percent focused on her goals in college. Not only did she put herself through school, but she worked multiple jobs simultaneously to help support her cost of living," Carpenter said. "She constantly looks for the chance to face a challenge head-on, and if you're lucky enough to have her as a colleague or friend, you know that she rarely backs down. I expect to see more success for her as she thrives in the payments and banking world."
Devin Bittner is a two-time FSU alumna who earned a Master's in Business Administration in 2022 and a bachelor's in digital media production in 2019.