Clear for Liftoff
FSU meteorology alumnus Jason King leads weather team supporting launch operations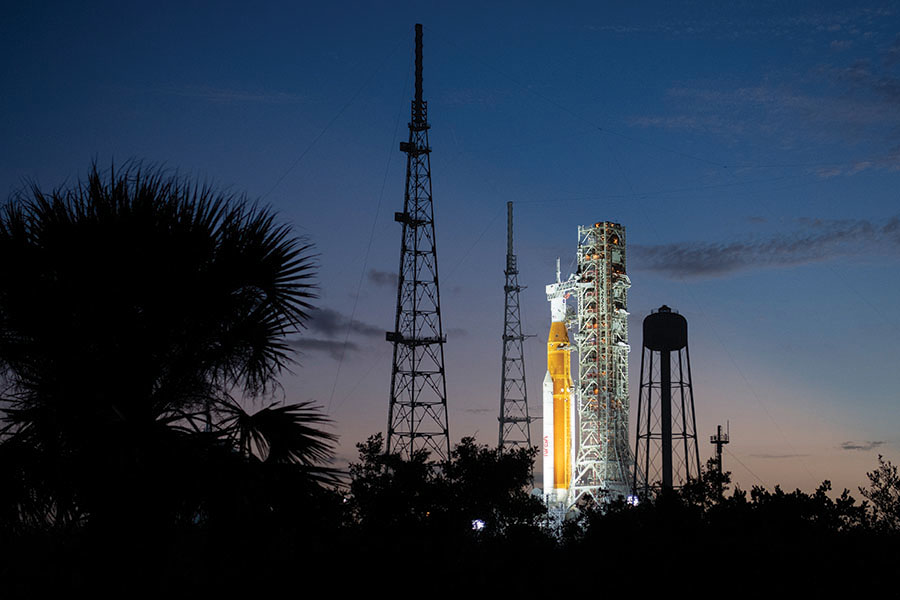 They call it the lightning capital of the U.S. The corridor from Tampa to Titusville in Florida, known as "Lightning Alley," experiences almost 60 lightning strikes each year for every square mile. And just beyond Titusville sits Cape Canaveral Space Force Station and Kennedy Space Center, a sprawling complex of facilities and launch sites serving as home base for U.S. military and civilian space operations.
"Lightning, computers, and satellites on rockets don't mix well, so that's why we're here," said Air Force Col. Jason King, commander of the 45th Weather Squadron located at Cape Canaveral who oversees the military unit generating meteorological data that informs decision-making about flight, test, and space launch conditions out of the station. "We keep the range, rockets, payloads, and satellites safe, and we advise when there are go or no-go conditions at the launch sites." 
The 45th, which King, a Panama City native and Florida State University meteorology alumnus, has commanded since 2019, also provides forecasts and advisories for the Eastern Range, a 15-million-square-mile Department of Defense testing area off the coast of Cape Canaveral. During his assignment, King has managed nearly 100 launches, and he expects both his and the squadron's roles to increase in complexity in coming years.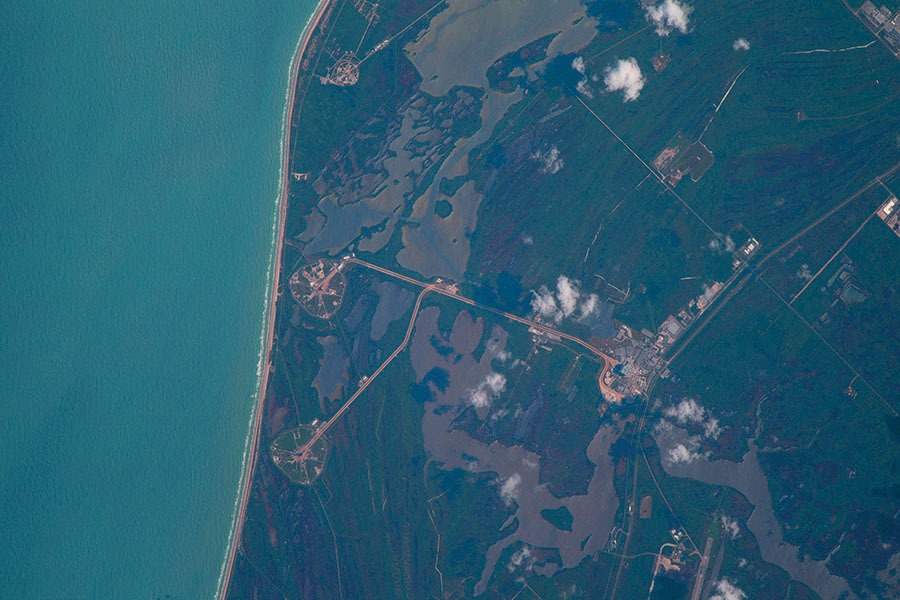 "The launch mission is changing rapidly. We're seeing the beginning of the new space race, and it's going to change the way we live," King said. "Over the past decade, we've had about 19 launches per year from Cape Canaveral. This year, we'll have approximately 60 launches, and in six or seven years, we'll be approaching 150 annually. Going from 19 launches per year to 150 per year within a decade is just phenomenal."
Changing conditions are nothing new for King. The teenager who started planning a future as a forecaster when his family first got cable, and with it, The Weather Channel, initially had his eye on a career with the National Weather Service. He started a bachelor's degree in meteorology at Gulf Coast State College before transferring to Florida State University in 1993. During his three years in Tallahassee, King enjoyed his coursework and participated in weekly forecasting contests among students, anticipating graduation. But by the time graduation arrived, NWS had implemented a hiring freeze. 
"A good friend's brother at Tyndall Air Force Base connected me with his boss, a meteorologist. As soon as she explained what meteorologists do in the Air Force, I wanted to pursue that track," he said. 
Following that meeting, King applied and was accepted into the U.S. Air Force Officer Training Program, from which he was commissioned as a second lieutenant in 1998. While officer trainings brought King up to speed on the mission and duties of an Air Force officer, it was his FSU experience that gave him an advantage.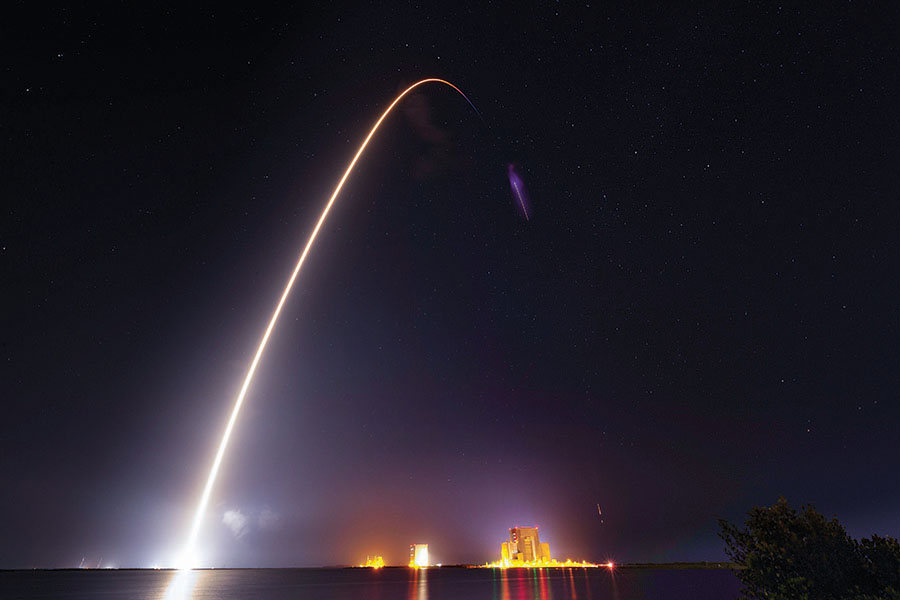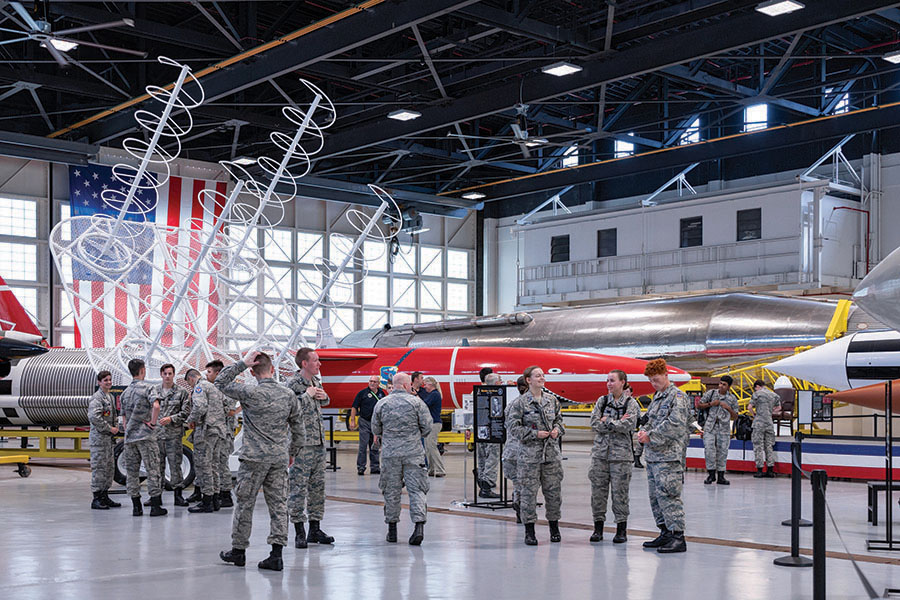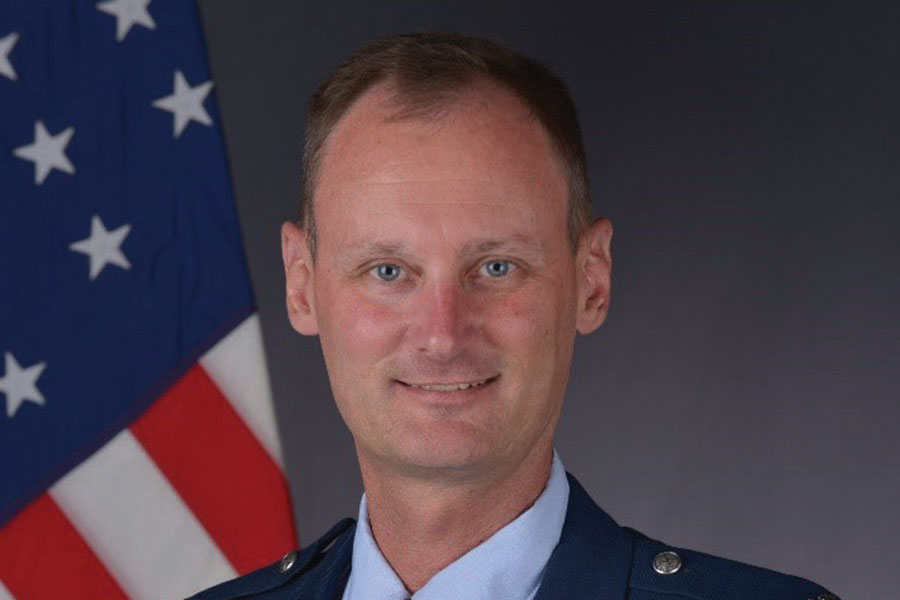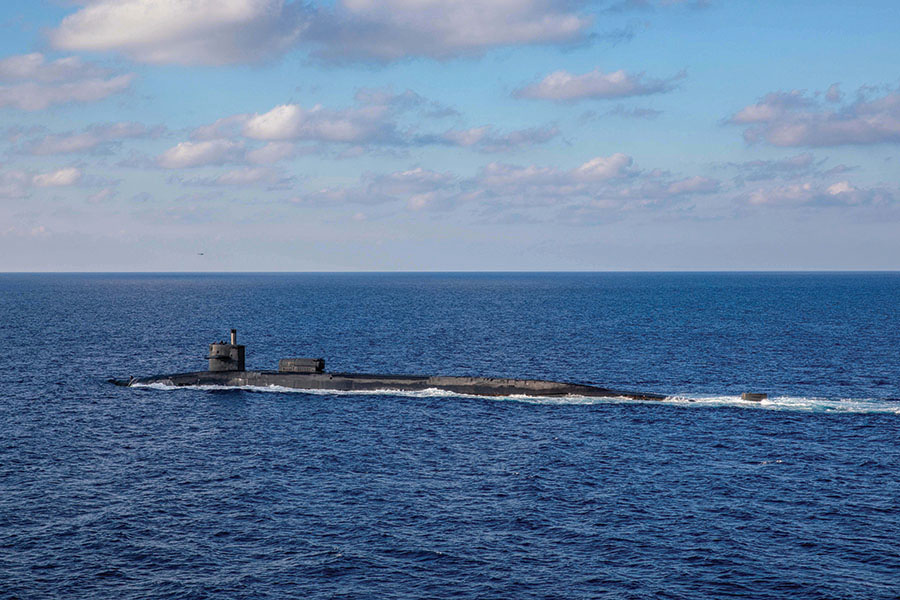 Clockwise: Artemis launch photo courtesy NASA/ Christina Cuttita. Visitors to Patrick Space Force Base, photo by Senior Airman Dakota Raub. Air Force Col. Jason King, courtesy photo. A U.S. Navy submarine in the waters of the Eastern Range, photo by Petty Officer 2nd Class Christine Montgomery.
"The meteorology department offered a class every semester called current weather and discussions, which taught us how to properly forecast. I loved forecasting, and when I commissioned, I was able to do just that," King said. "I was informing pilots on weather conditions and forecasting for different locations. The foundational forecasting training I received at FSU was extremely beneficial for my career in the Air Force."
Though his time at FSU has passed, the university and Department of Earth, Ocean and Atmospheric Science, of which meteorology is now part, are still supporting King's current work. The 45th has been working with professor of meteorology Henry Fuelberg, whose research on cumulus cloud top temperature will help the Space Force to decide go or no-go conditions at the Eastern Range.
"In college, I had study partners and profe-ssors giving guidance and support. Once commissioned, I had peers and supervisors providing honest feedback and coaching along the way," King said. "Even today, as commander, I rely on my team — I can't do it by myself."
Before coming home to Florida, King, who went on to earn a Master of Science in analysis and forecasting from the Naval Postgraduate School in Monterey Bay, California, in 2007, used his forecasting knowledge to inform pilots on how and when it was safe to fly. He served as deputy commander of the 2nd Weather Group, part of the 557th Weather Wing stationed at Offutt Air Force Base, Nebraska, where he directed operations of a 515-member organization responsible for providing global weather, space, and climatological services to the Defense Department, Intelligence Community, and NATO.
Friend and former colleague James "Chris" Weaver, current technical director at 2nd Weather Group, considers King's leadership a key contributor to his team's success.
"He's one of the top senior leaders in Air Force weather, and I always knew he was headed that way. He's incredibly smart and great with people, and his team does whatever they need to make sure the mission is successful," Weaver said. 
Devin Bittner is a two-time FSU alumna who earned a Master's in Business Administration in 2022 and a bachelor's in digital media production in 2019.