Five-star recruits
Arts and Sciences students excel as Presidential Scholars and beyond
When Florida State's Presidential Scholars program admitted its first class in Fall 2014, just 25 students were selected from the 800 promising scholars who applied. Known thereafter as the Scholars Class of 2018, this elite group was the vanguard of a recruitment strategy to attract pre-eminent scholars to FSU — a strategy in which the College of Arts and Sciences continues to be a formidable presence.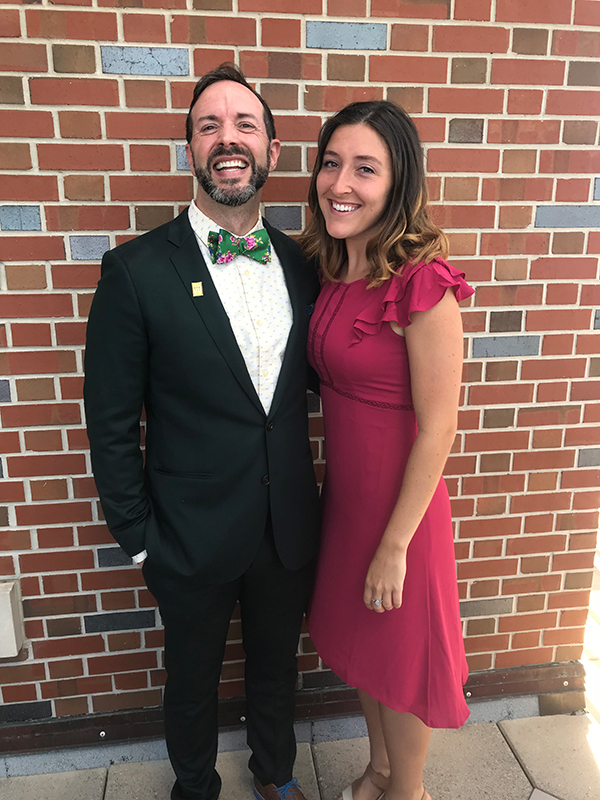 "We're looking for more than strong academic performance," said Craig Filar, associate dean of undergraduate studies and director the Presidential Scholars program. "We're also looking for holistic leadership — transformative leadership and scholarship."
Presidential Scholars is the premier undergraduate merit scholarship at FSU and provides four years of support for undergraduate students with extraordinary potential to be the transformational leaders of their generation.
According to the Office of Undergraduate Studies, almost half of the 110 students currently in the program declare a primary major in Arts and Sciences. This does not include Presidential Scholars whose primary majors are other colleges but carry a second major in Arts and Sciences. Looking at both reveals a deep connection between the college and this pipeline.
Program specifics have been refined since that first call for applications in 2013: All Presidential Scholars are now also in the FSU Honors Program and applications for both programs were folded into the university's undergraduate application to increase awareness among elite applicants. The number of students selected as Presidential Scholars each year has also increased from 25 to 30.
Unrivaled experience
Administrators say the community of Presidential Scholars comprises critical and innovative thinkers who use their talents to make meaningful contributions to society. It also provides access to the best resources FSU has to offer, including honors curricula and high-impact educational experiences like Study Abroad and Global Scholars, research and creative endeavors, service-learning projects, public service internships and entrepreneurship development.
"Presidential Scholars are able to go on and do more than they thought possible," Filar said. "If they have not outgrown their original goals from when they started by the time they graduate, I'm not doing my best work."
Annually, about 100 applicants are invited to campus to interview. A significant percentage of students who are not selected as Presidential Scholars choose to attend FSU anyway, Filar said, and the ones who decline FSU's Presidential Scholars offer choose another top-tier school.
"The goal is to be the best version of yourself, whether you're in Presidential Scholars or not," he said.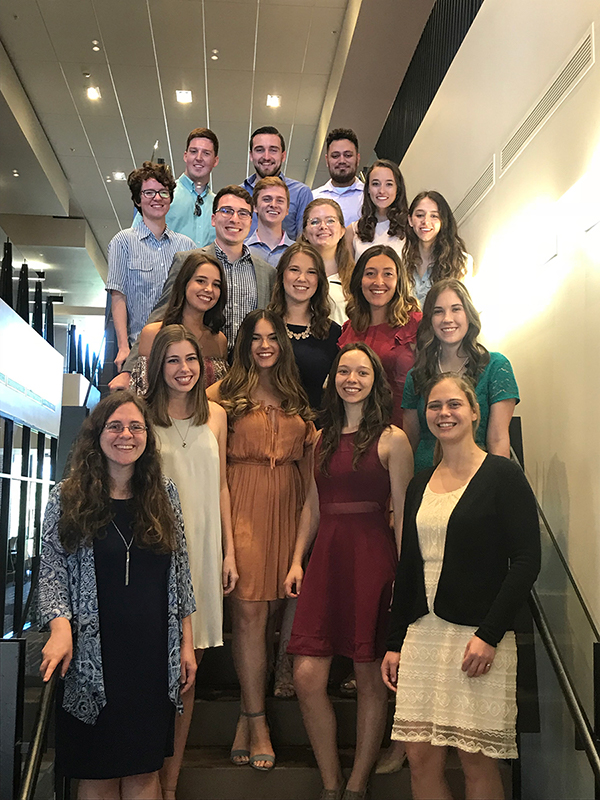 Impressive alumni
Sophie Rottenberg, a member of the inaugural Scholars Class of 2018, said it is important to tell your story when you apply for the program.
"I tried to show who I was and be true to myself as a student — adding a bit of humor certainly helped," she said.
Rottenberg's comment in her application that "as a vegetarian, bacon is a gateway drug," set her apart and amused late dean of undergraduate studies Karen Laughlin, a key player in the program's establishment who passed away unexpectedly in May.
Being a Presidential Scholar helped Rottenberg fine-tune her career goals; understand teamwork, collaboration, and coordination of complex and multi-faceted projects; and appreciate the value of service projects.
"Nothing feels better than giving back in a substantive way that's not limited to an hour here and there," she said.
Rottenberg, who double-majored in biological science and international affairs at FSU, went on to earn a Master of Science in Public Health at Johns Hopkins University. She landed at Mitre Corp., a not-for-profit organization that manages federally funded research and development centers covering a variety of areas, including health care. Rottenberg helped develop best practices for nursing homes dealing with the coronavirus pandemic.
Will Boose, another member of the inaugural Scholars Class of 2018, majored in history and Spanish before going on to earn a master's degree at the University of Florida. He is currently working on his doctorate in anthropology at Emory University, studying the labor experiences of motorcycle taxi drivers in Iquitos and Lima, Perú.
Joe Guidubaldi, from the Scholars Class of 2020, majored in biological science and is on a Fulbright in England, working on a master's in neuroscience at University College of London.
Michael Hong, also from the class of 2020, double-majored in psychology and health management, policy and information. He's now continuing his education as a medical student at FSU's College of Medicine.
The new class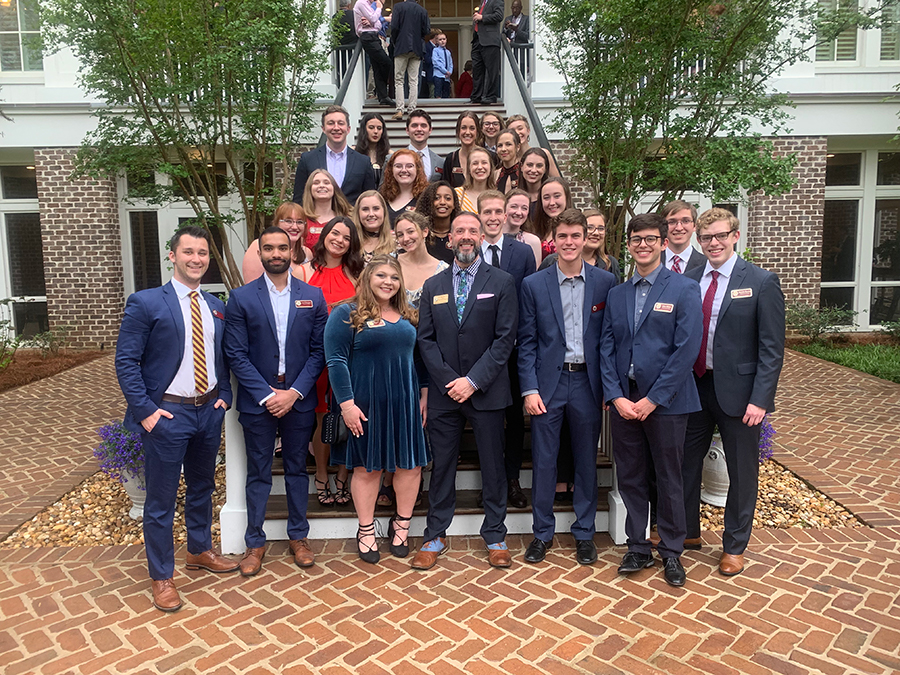 Chandler Pruett has always been interested in meteorology. "When I was a little kid, I'd go out on the porch and try to spot a tornado," he said.
The National Merit Scholar is one of three meteorology majors in the Presidential Scholars Class of 2024, along with Ian Mutschler and Robert Szot. Each is working with a faculty member on research.
"When I applied … I poured my heart out into the essays," said Pruett, a double major in statistics who is working with associate professor of meteorology Jon Ahlquist in researching observational analysis.
Ready to research
The first Presidential Scholar to major in meteorology was Margaret Hollis, another of Ahlquist's students. She graduated in 2019 and is in graduate school at the University of Oklahoma. Jonathan Marcus, a meteorology junior, is also in the program.
Ahlquist said the Presidential Scholars come with strong backgrounds that make them ready to participate in research immediately.
"The average freshman doesn't have that skill set," he said.
In addition to research experiences, Pruett enjoys the sense of community the program builds among the participants, with Filar as the "the dad" of the group challenging them all to dream big.
Since entering the Presidential Scholars, Pruett's interest has shifted to hurricanes. His dream job would be to be a hurricane hunter, he said. Why?
"You can't fly into a tornado."