A family affair
Madison and Jesse Marks propel one another to international success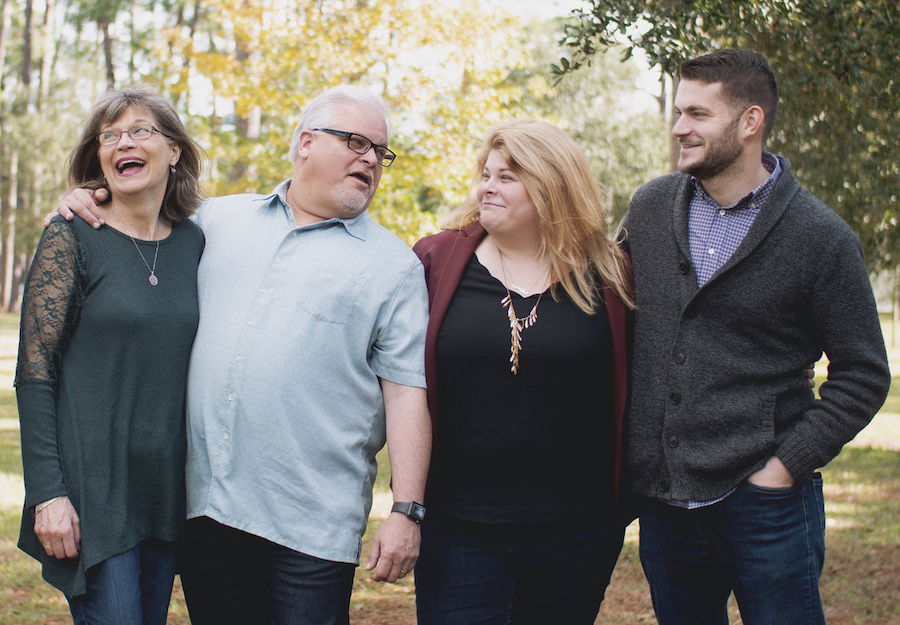 When Florida State University graduates Madison and Jesse Marks talk about the countries they've visited and the experiences they've had, it's hard to believe the siblings have yet to reach their 30th birthdays.
Since graduating from FSU in 2013, Madison has lived in Washington, D.C., Jordan, Lebanon, Qatar and, now, the United Arab Emirates. She worked for Qatar Foundation International, leading an effort to support Arabic language and cultural programming in K-12 schools across the U.S., while earning her master's degree from Georgetown University. In October, she accepted a position as exposure manager for Expo 2020 Dubai.
Madison's younger brother Jesse is also on the move. In August, the 2016 FSU alumnus relocated to Beijing to pursue a second graduate degree from Tsinghua University with the Schwarzman Scholars Program. In November, Jesse was awarded the Presidential Management Fellowship, the U.S. Executive Branch's flagship pathway for recent graduate students seeking appointments to governmental positions. He plans to begin his two-year fellowship upon his return to the states later this year.
Despite living thousands of miles apart, the Marks siblings are incredibly close and possess an unshakeable bond that began when they were children.
Middle child to Middle East
Madison, the one-time baby of the family thanks to older brother Trey, was suddenly a 'middle-child' at age two, when Jesse was born.
"Jesse and I did a lot of things together," Madison recalled. "We were both homeschooled. We were in church activities, local volunteer initiatives, and worship band together. We had some of the same friends."
By the time Madison was preparing for college, her heart was set on earning a degree in Middle Eastern studies. Zeina Schlenoff, director and adviser of Middle Eastern Studies, met Madison on a college visit to FSU.
"She expressed clearly that she chose FSU to study the Middle East and Arabic since the area and language fascinated her," Schlenoff remembered. "Not many 17-year-olds have this end goal in mind."
As a freshman, Madison already had big-name scholarships in her sights: Her applications list quickly grew to include Fulbright, Marshall, Rhodes and Scoville. She anticipated stiff competition, but never imagined her toughest competitor would be her beloved brother.
Great minds think alike
Shortly after Madison entered FSU, Jesse started chasing his own dreams. Although the two shared similar interests, Madison was still surprised when Jesse announced he was attending FSU and pursuing the same field of study. 
Both siblings earned numerous honors and accolades. Madison received a Winthrop King Scholarship in Arabic Studies, was named a Rhodes Scholarship finalist, and was awarded the Boren Scholarship, which provides recipients $20,000 to study Arabic abroad for a year. Jesse also claimed the Boren Scholarship, Scoville Peace Fellowship, Fulbright Scholarship, and became the first FSU student to earn the Schwarzman Scholarship.
Making their marks
The pair left a lasting impression on professors, including Peter Garretson, retired associate professor of history and former co-director of the FSU Middle East Center.
"Jesse and Madison were among the best students I have ever had," Garretson said.
"They are exceptionally intelligent, diligent, and persevere no matter the odds. They stick together."
The siblings said their parents also played a critical role, sacrificing time, money and energy to ensure the children had the tools for success. Trey, who worked with the Peace Corps in Indonesia and earned a graduate degree at Columbia University before pursuing his second master's degree in Berlin, was no exception.
"My siblings are a source of pride," Jesse explained. "I am blessed to be the youngest because I grew up watching them do amazing things."
Unbreakable bond
Today, Madison's endeavors focus on social impact, innovation and the role of technology in assessing needs for and delivery of humanitarian aid. Jesse spends his free time writing for the Washington Post and Foreign Affairs and National Interest magazines about the Syrian conflict. He also advises various government actors, nongovernmental organizations, and international organizations on humanitarian policies toward the Syrian refugee crisis.
Both Jesse and Madison feel they are fortunate to have parallel interests and goals.
"The moments and memories we share have created a deep connection," Jesse said. "She goes out of her way to see me, even when we are far apart geographically. It's nice to know, no matter where I go, Madison and I will cross paths."
"Jesse and I have seen each other more in Jordan over the last few years than we have in the states," Madison said. "How many people have siblings who speak the same second language, are interested in the same part of the world, and possess complementary strengths ... We share so many rich life experiences, and I'm grateful."
"The moments and memories we share have created a deep connection. She goes out of her way to see me, even when we are far apart geographically. It's nice to know, no matter where I go, Madison and I will cross paths."

— Jesse Marks