Swinging for the fences
Morgan Klaevemann is a champion on and off the field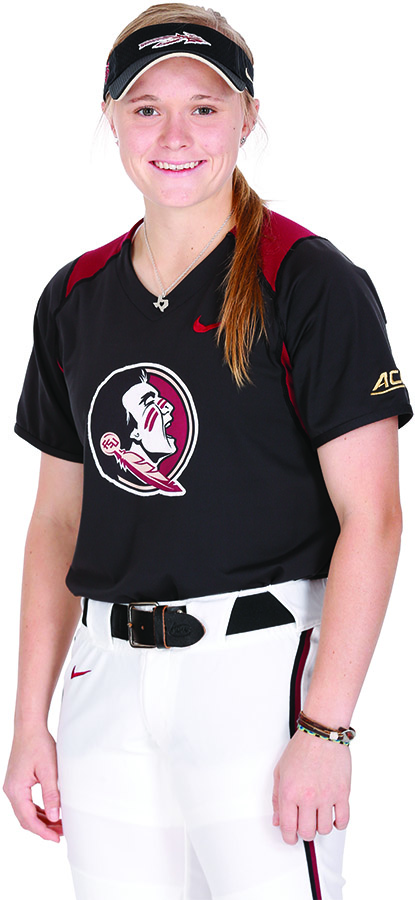 Morgan Klaevemann, an outfielder on FSU's 2018 softball NCAA National Champion team, has long been one to watch in the athletic and academic realms.
She has been recognized multiple times as both an All-Atlantic Coast Conference Academic Team member and as a College Sports Information Directors of America Academic All-America Team member. She chalks up her successes both to being incredibly goal-oriented and to being surrounded by family, on and off the field.
"As the saying goes, home is where your family is, and that couldn't be truer with the people at Florida State University, especially the softball team," she said. "On the academic side, it's so awesome to be surrounded by people who have the same passions as you and the desire to learn. There are so many brilliant people in the College of Arts and Sciences, and I'm grateful to have learned so many great things from them."
The drive to learn comes in part from her determination to be the first in her family to graduate from college. Klaevemann's love for math and science, as well as her interest in becoming a veterinarian, had her working as hard in the classroom as she played on the softball field.
"It may sound a little nerdy, but some of the things I've learned in my classes have popped up in sports, such as ball trajectory from physics, as well as nutrition and how the body works from my human physiology class," Klaevemann said.
The heart of a champion
Though she is thankful for her professors and the family environment surrounding FSU, Klaevemann earned her awards by never ceasing to be ambitious and dedicated. Work ethic is everything, she said, and to realize her vision for future success, on the field and off, she refuses to settle for anything less than success.
Lonni Alameda, head coach of the FSU softball team, describes Klaevemann as among the most determined of student-athletes to have worn the garnet and gold.
In her time as a player for the Seminoles, Klaevemann had an impressive career. She finished in the FSU top 10 in four categories: batting average, stolen bases, runs and walks. She walked, stole two bases and scored a run against the University of Washington Huskies in the NCAA Championship game June 5, 2018.
"She competes every day on the field and in the classroom... and at times [has burned] the candle at both ends," Alameda said. "I have had the joy to watch Morgan grow up through the sport, and I know many have had the joy of watching her grow up through school. She is a tremendous person and will always be a national champion 'Nole."
Cathy Badger, associate director of Student-Athlete Academic-Services, agrees.
"Morgan was a leader on the field, but also in the classroom as she often encouraged others to join her during the many hours of studying," Badger said. "Her efforts in mentoring younger players solidify the importance of academics in future teams."
"... the commitment and drive I needed to achieve academically and athletically help me be successful not only in my career but in life."

— Morgan Klaevemann
A new challenge
Forever a champion in the eyes of her Florida State community, Klaevemann, who graduated in May 2018, looks forward to acing a new test: becoming a veterinarian. The challenge of being an "all-in-one" doctor for animals in an evolving field suits her.
"I see my biology degree helping me in veterinary school and the lessons I've learned from softball helping me to be a better person and teammate," Klaevemann said. "More importantly, I see the commitment and drive I needed to achieve academically and athletically help me be successful not only in my career but in life."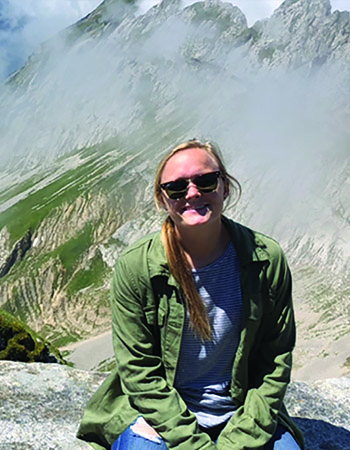 Mount Pilatus, Switzerland. Courtesy photo.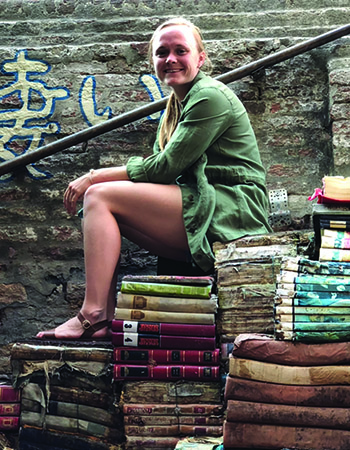 A bookshop in Venice, Italy. Courtesy photo.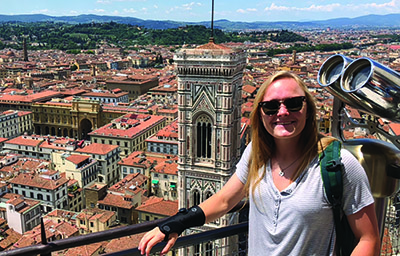 Sights from the top of the Basilica of St. Mary of the Flower, Piazza del Duomo, Florence, Italy. Courtesy photo.
Gabriella Paez is a FSU senior majoring in English with a concentration in editing, writing and media.