Creative Collision
Neuroscience, modern languages alumnus Michael Baiamonte blends STEM and humanities for a global focus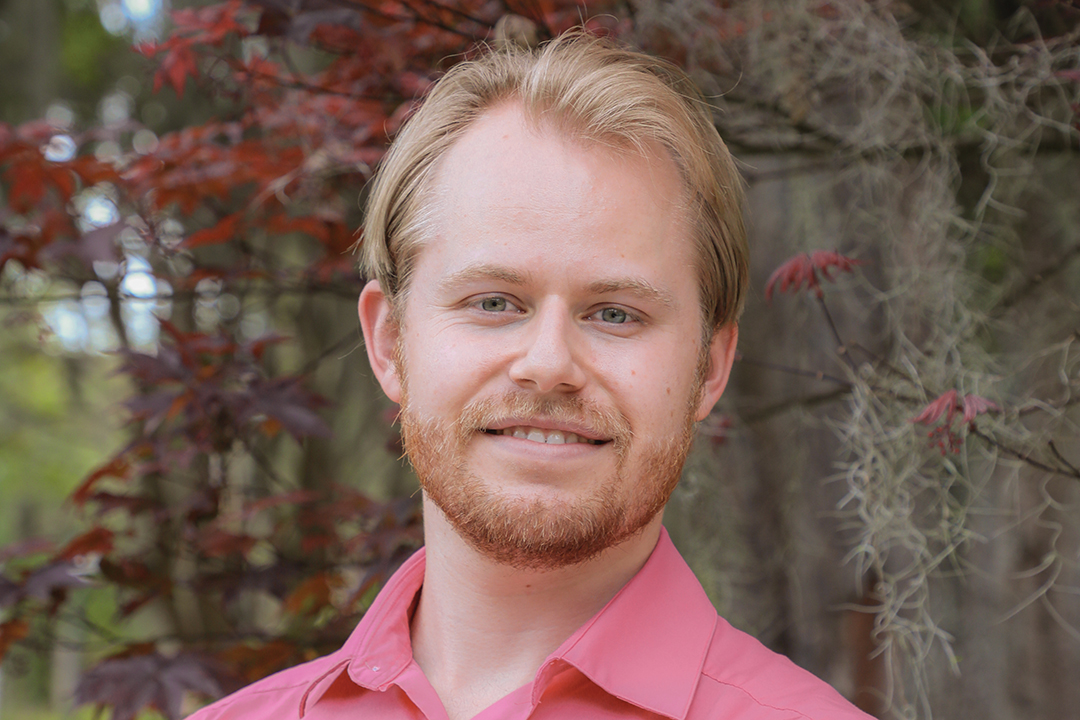 There's an old joke that quips "Science can tell you how to clone a dinosaur. Humanities can tell you why that's probably a bad idea."
For some people, the idea of studying both the sciences and humanities is baffling, with advocates on each side fiercely defending their respective fields. Yet, there are others, like two-time Florida State University alumnus Michael Baiamonte, who capitalize on the competitive advantage that arises by combining precision STEM analysis with the humanities' ability to see the larger picture.
Baiamonte always knew he was a different kind of thinker. In high school, he balanced his fascination with neuroscience — because it combined his interests in psychology, anatomy and biology — with Chinese language study.
"I prefer to see and understand the world through a variety of interconnected perspectives, making for a unique view on topics ranging from neurology, to language acquisition, to literature," he explained.
Viewed through that lens, Baiamonte's path from earning a bachelor's degree in neuroscience in 2020 with the Program in Neuroscience to pursuing a master's degree in East Asian Languages and Cultures with the Department of Modern Languages and Linguistics later that year makes logical sense.
Rather than being overwhelmed by the wide-ranging interests competing for his time during undergrad, Baiamonte felt energized. He juggled extracurriculars with ease, including participating in the Neuroscience Undergraduate Student Association and FSU's undergraduate research community through the organization Connecting Experimental Labs and Life Sciences, and organizing social and cultural events in his role as president of the FSU Chinese American Student Organization.
Originally, Baiamonte had intended to double major in psychology and biology. He valued scientific consistencies like dependable data and reliable mathematical equations. After his exposure to the neuroscience program, though, he found himself intrigued by the creativity inherent in scientific exploration.
"Neuroscience is confident in its own uncertainty," Baiamonte explained. "The field is very aware of the limitations on trying to encapsulate the human brain. Everyone's different, and our individual brains even work differently. The nuances of neuroscience helped me learn and appreciate the nuances of research and people."
As he graduated with a robust portfolio of strong grades, leadership roles, and undergraduate research, Baiamonte felt well prepared to make the next step in his academic career by pursuing a neuroscience Ph.D. However, an opportunity arose, and Baiamonte seized the chance to join the FSU Study Abroad Program and spend Summer 2019 in Tianjin, China.
"It was the first time I had to leave my bubble and be fully immersed in Chinese language and culture," said Baiamonte, who joined 23 other students for the trip. "That experience ultimately drew me to the East Asian Languages and Cultures master's program. Suddenly, I could see a future for myself in the humanities."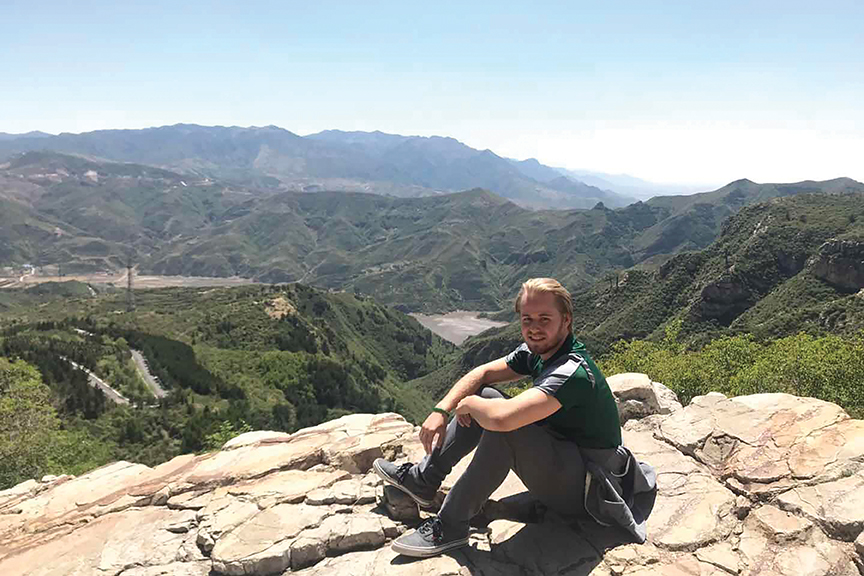 After years cultivating research skills in undergraduate STEM classes and labs, Baiamonte expected to use those same tools in his master's program to investigate second-language acquisition and classical Chinese literary theory. Instead, he discovered a wholly new research skillset was in order.
"I didn't fully realize how different research is in each field, and finding the connection across disciplines was initially more challenging than I anticipated," Baiamonte said.
It was, in fact, only a temporary roadblock as Baiamonte probed how best to rebalance his research toolkit. His graduate capstone project ultimately explored Chinese diaspora literature via neuroaesthetics, the scientific study of the neural consequences of contemplating a creative work of art.
"Michael is among the very best students in the Chinese program," said Aaron Lan, associate professor of Chinese studies. "He has impressive leadership qualities and a passion for public service."
Besides presenting an innovative approach to humanities scholarship, Baiamonte's neuroscience background also benefited him as an FSU Chinese language instructor by helping him consider the best, most efficient ways for non-native speakers to acquire a new language.
"Michael has an extraordinary ability to connect with his students and engage them in learning," Lan said. "By his effective teaching and readiness to help, he's won the goodwill and respect of his students."
This fall, Baiamonte will take the next step in his neuroaesthetics scholarship when he begins his Ph.D. program in Chinese studies at Stanford University, in California.
"Neuroscience gave me a new way to understand life around me and talk about my research, even in an entirely different field like East Asian Languages and Cultures," he said. "My blended academic background has given me the confidence to be self-assured in my own research identity."