Two of a Kind
Appearance isn't the only thing identical twins Ethan and Noah DuBroff have in common.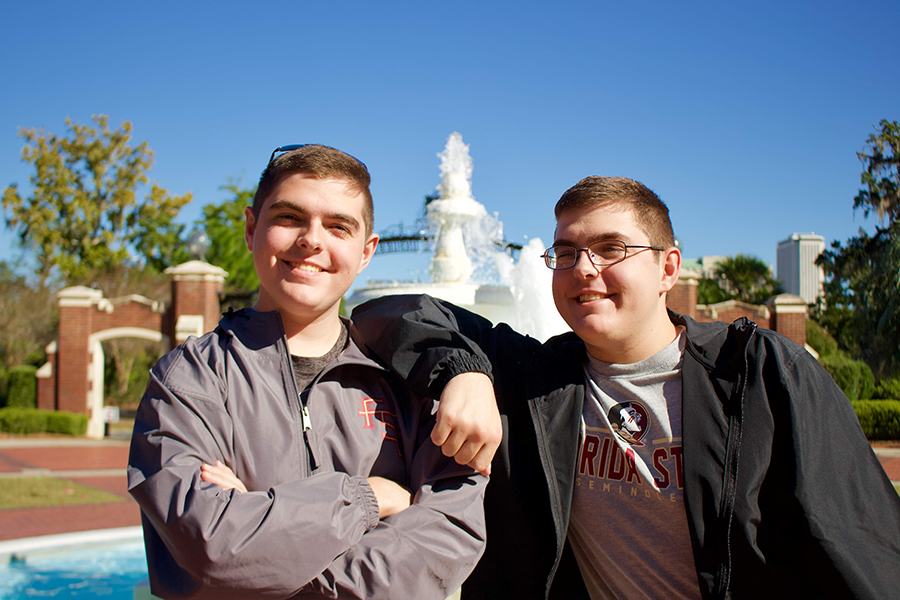 Because the DuBroff twins, Ethan and Noah, say that being twins doesn't make them the same person, they find it humorous their argument is undermined by the fact that they happen to like all the same things.
"What separates me from Noah?
My favorite color is blue! His is red!" Ethan cracked.
"Joking aside, we enjoy studying similar subjects but find different conclusions. I enjoy Bronze Age Middle Eastern history, while he enjoys classical Greek and Roman history," Noah said.
The pair, from Palm Bay, Florida, didn't intentionally choose the same university or major, but it's no surprise to either junior that both ended up pursuing dual degrees in history and classical archaeology at Florida State University.
"I was interested in history and classical archaeology," Noah said. "Guess what Ethan was interested in? History and classical archaeology!"
Both brothers are lifelong history buffs. Ethan enjoyed schoolwork and the Percy Jackson book series, based on Greek mythology. Noah loved playing the video game "Age of Mythology" with their dad, and its' source-backed history on characters, monsters and objects.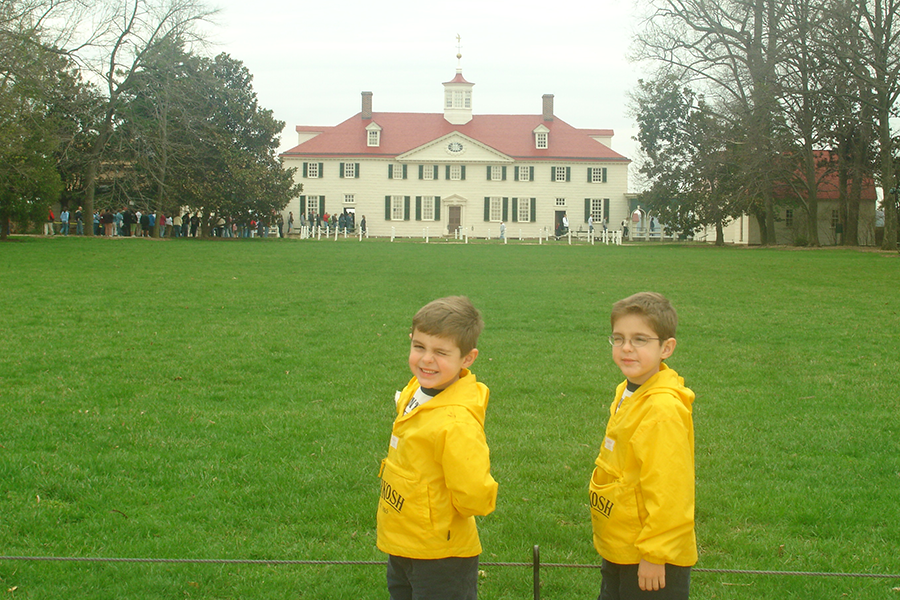 Many of their childhood experiences included trips to historical sites.
"One great memory I have with Noah was our colonial-era history trip in third grade. We started in Williamsburg, Virginia, and hit sites all the way into New England, including Valley Forge, Philadelphia, Boston, Ticonderoga, Saratoga and Salem," Ethan said. "We will never forget that."
"One memory I enjoy with Ethan was visiting the British museum for the first time," Noah said. "It was like stepping into a holy land."
These experiences set the stage for their interests in studying history and classical archaeology. Their shared interests and majors have tied into extracurricular activities, too.
Kurt Piehler, associate professor of history and director of FSU's Institute on World War II and the Human Experience, recruited the brothers to assist in curating "Rendezvous with Destiny: Florida and WWII," an exhibit at the Florida Historic Capitol Museum. Piehler drafted Ethan and Noah because of his previous experience working with them.
"Ethan and Noah were self-starters. I was impressed with their intellectual curiosity. The exhibit was organized in a record five months, and featured objects and images from institutions as close as the Florida State Archives and as far as the Imperial War Museum in London," Piehler said. "Working with me and the museum staff, they took part in many aspects of curation including research, identifying artifacts, installation and publicity."
"Rendezvous with Destiny," which ran from December 2021 to March 2022, focused on the pre-war period and the beginning of World War II from the perspective of civilian and enlisted personnel Floridians. Working on the exhibit allowed them to network in the museum industry, acquire research experience, and collaborate with other museums.
However, the brothers do not share everything.
"We're both pursuing honors in the major," Ethan said. "Thankfully, on different topics."
Noah is exploring the 1960s Congo Crisis, a civil war with approximately 100,000 casualties, including the Congo's first prime minister, Patrice Lumumba, and United Nations Secretary-General Dag Hammarskjöld, who died mediating the conflict. His thesis focuses on how U.S. reaction may have contributed to or deescalated the situation.
Ethan's thesis analyzes how American perceptions of World War I shaped the country's entry into the conflict and how perceptions became progressively more anti-German and pro-ally.
Jessica Clark, associate professor of classics and the department's director of undergraduate studies, has worked with the twins in the past and will contribute to their thesis experiences.
"I'm looking forward to being part of Ethan's and Noah's independent development as historians on their separate theses committees," Clark said. "Ethan and Noah have very different intellectual styles, particularly in written work, where their methodologies take them in different directions."
Following their graduations in Spring 2023, Ethan plans to earn a master's degree and Noah is considering both a master's and doctorate. Both anticipate deciding focal areas in the coming year as they seek out new experiences. This summer, they will get archaeological field experience at Cetamura del Chianti in Italy.
"So far, we've only known books and curation of artifacts, not excavating artifacts firsthand," Ethan said.
"This is an extension of our study, but a truly new experience," Noah said.
Regardless of their similarities and differences, the twins appreciate one another's friendship.
"I like that he's willing to push me," Ethan said.
"I appreciate that we're patient with each other," Noah said. "When one of us struggles, the other is always willing to lend a hand or give that last push we need to accomplish an individual project."
Emma Cryer graduated with a degree in media/communication studies in May 2022.