Role Models
Junior Arts and Sciences faculty earn prestigious NSF awards to advance leadership, teaching in their fields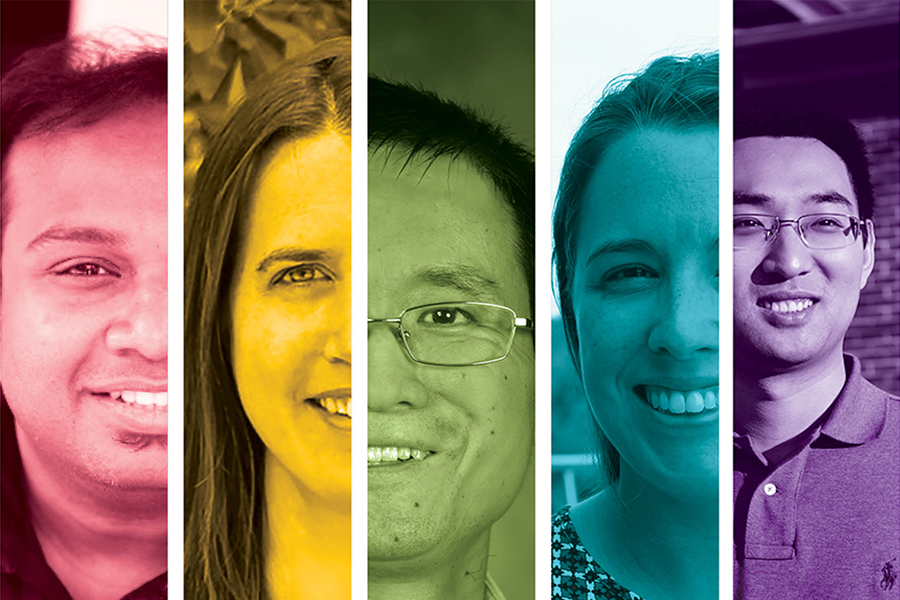 Pursuing a career in academia or research can be an overwhelming prospect for recent doctoral graduates, and the prospect of a career combining both can be downright daunting. However, some of Florida State University's junior faculty are getting national attention and support to launch groundbreaking research careers.
Five faculty members from the FSU College of Arts and Sciences departments of Earth, Ocean and Atmospheric Science; Mathematics; Computer Science; and Physics have earned Faculty Early Career Development Program Awards, or CAREER Awards, from the National Science Foundation this year. The CAREER Awards Program offers NSF's most significant awards in support of early-career faculty who have the potential to serve as role models in research and education and to lead groundbreaking advances in their fields.
"This award is one of the most prestigious grants an early-career researcher can receive, and the true value of the award is in its support of faculty's research as well as their education programs for five years, providing long-term stability in funding," said Beth Hodges, director of the FSU Office of Research Development. "Watching so many of our faculty earn CAREER Awards not only highlights the caliber of researchers teaching at Florida State, but it emphasizes how incredible our junior faculty are and gives them a great foundation to integrate their research into their teaching and educational goals."
---
Recording the Past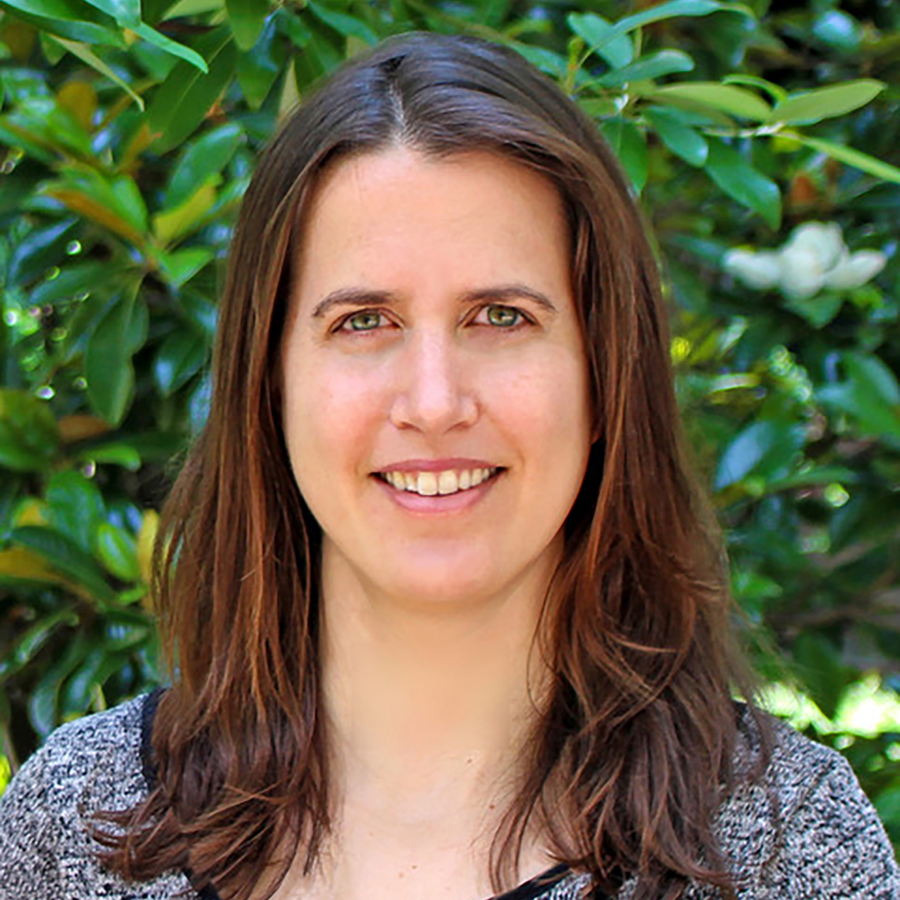 Assistant professor of oceanography and meteorology Alyssa Atwood, who researches how Earth's tropical climate has varied in the past and how paleoclimate records can help inform future climate change predictions, said one of the most exciting aspects of the award is the ability to mesh her research and teaching goals.
"The project funded by this award aims to fill a key data gap in historical climate observations by developing new coral-based temperature records of the past from the equatorial Pacific Ocean," Atwood said. "I will invoke a new sampling approach that targets smaller, more widely available coral archives than have traditionally been used, and I will employ new geochemical techniques to optimize the temperature signals in these records. The reconstructions will provide unprecedented detail on how ocean temperatures and extreme events have evolved in this region over the last 3,000 years."
At a local level, Atwood's project will expose FSU graduate students to professional development opportunities to increase their preparedness in entering the scientific workforce. On a global scale, the project will address community needs at international field sites through engaging in synergistic research and knowledge co-production with local scientists, community leaders, stakeholders and schoolteachers.
---
Making History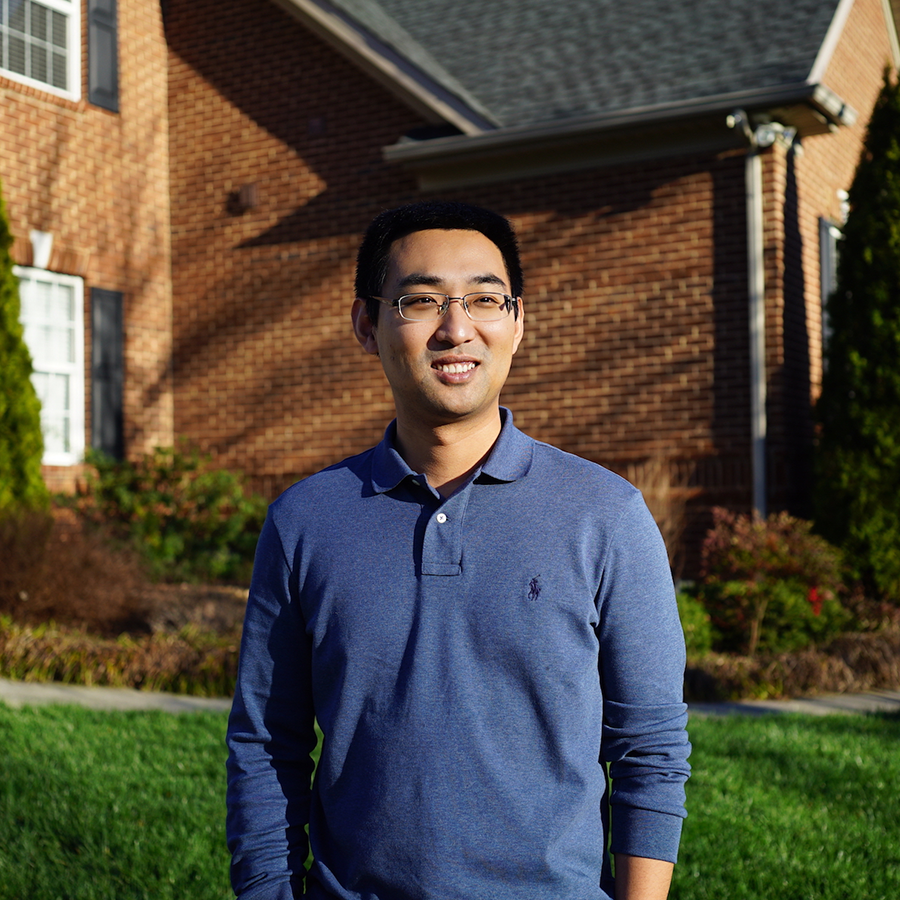 Assistant professor of mathematics Feng Bao assists scientists and engineers by using numerical solutions for differential equations, uncertainty quantification, computational math, and mathematical foundations for machine learning to design algorithms. Currently, Bao is developing scalable, efficient algorithms specifically for supercomputers working with large amounts of neutron data and another algorithm for computing quantum material. He is the first FSU mathematics faculty member to ever earn a CAREER Award.
"To earn this award, especially at my dream university, is an honor, and I'm happy to bring this honor to FSU's math department. I hope to serve as a bridge between abstract math concepts and the science and engineering used to solve real-world problems," Bao said. "These connections can show how math, which can be very general and difficult to understand, affects our everyday lives. Through this grant's assistance in my teaching and research, I hope to give back to the department that has supported me so much."
---
Advancing AI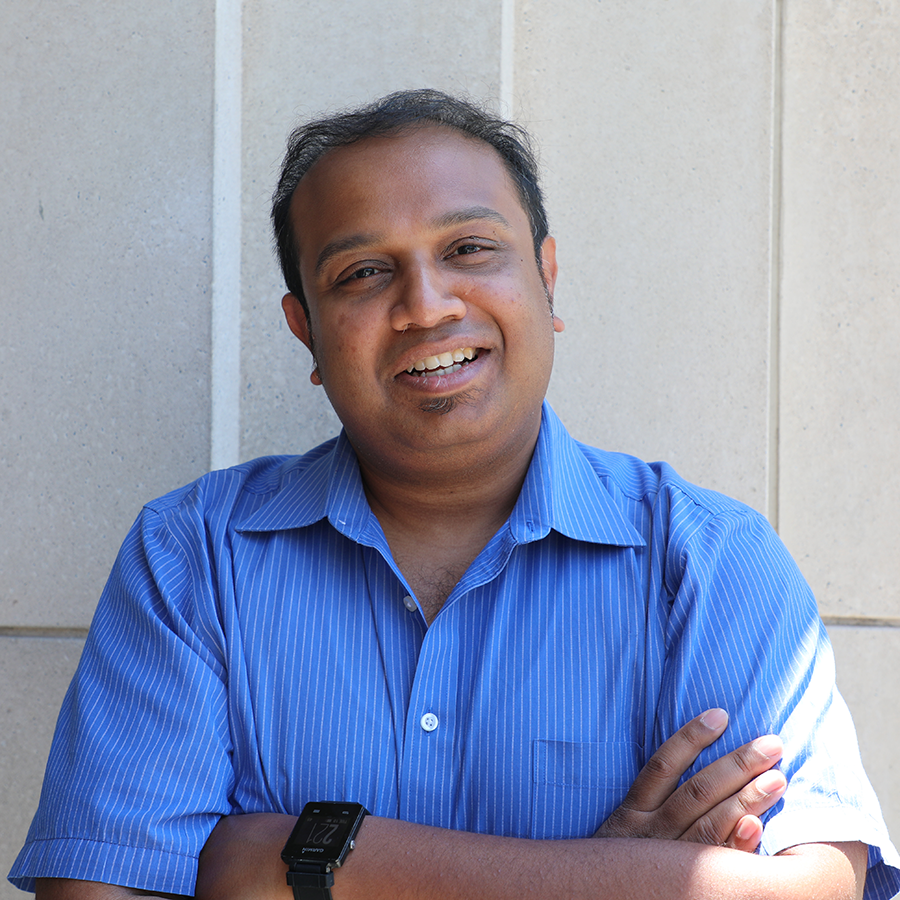 Assistant professor of computer science Shayok Chakraborty's primary research goal is developing sophisticated artificial intelligence systems that perform well with limited human supervision. While modern machine learning algorithms have depicted commendable performance, they require a large amount of hand-annotated training data, gathering which is an expensive process in terms of time, labor and human expertise. Active learning algorithms alleviate this challenge by automatically identifying salient and informative samples from large amounts of data, which need to be labeled manually.
"The CAREER Award will provide me with the support to develop the next generation of active learning algorithms, which are designed to operate under real-world constraints such as imperfect or noisy data annotation," Chakraborty said. "The knowledge and insights gained from this project will be used to drive the algorithm design in my other collaborative research projects where the primary goal is to enrich the quality of lives of individuals with disabilities. This award will also help me educate a wide range of trainees, from high schoolers to older adults, on recent advances and applications of AI."
---
Futurecasting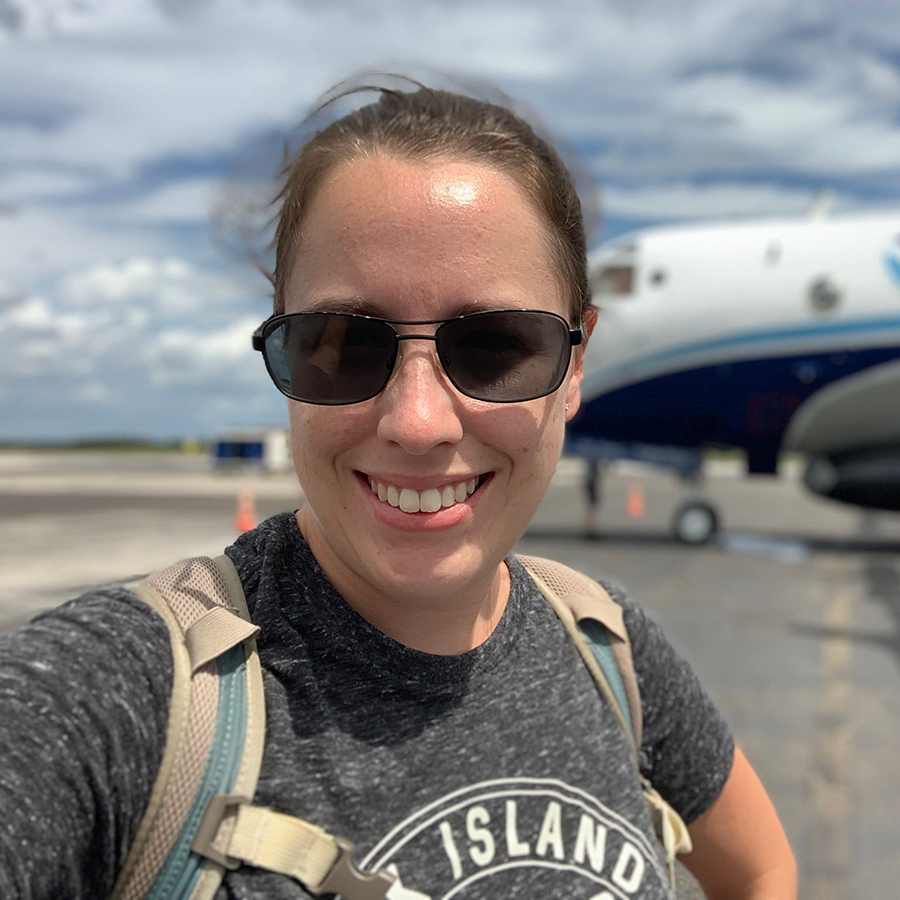 Assistant professor of meteorology Allison Wing will use her NSF CAREER Award to support two graduate students in her investigation of the role of tropical cloud systems in the water cycle and climate. Specifically, she will study how the clustering of convection influences heavy rainfall events and how changes in the properties of clouds and the way they clump together affect the planet's future warming.
"I'm excited to be able to significantly expand the work my research group has done on the organization of tropical clouds and convection in new directions and develop new model simulations to address these questions about climate," Wing said. "I'm also looking forward to developing a suite of educational activities on tropical thunderstorm clouds, weather, and climate to use in outreach visits to K-12 schools in addition to training university students and other scientists to do this same kind of outreach."
---
Quantum Technology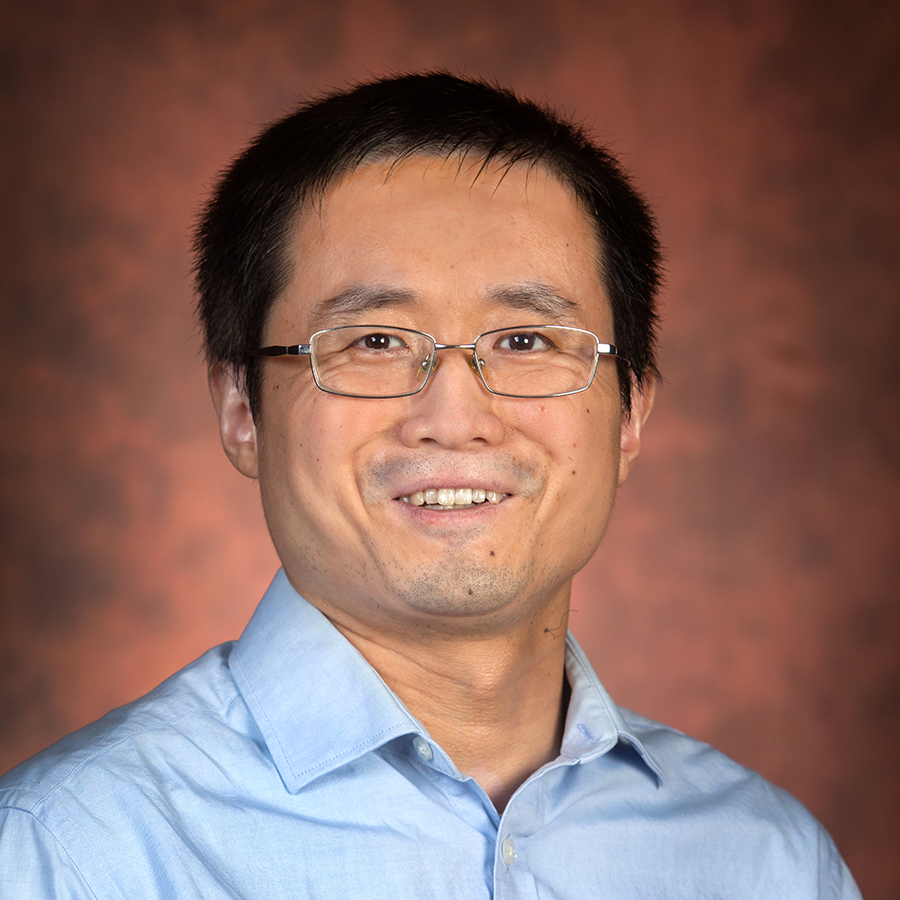 Assistant professor of physics Guangxin Ni studies unique and exotic electronic and optical phenomena arising in solids that are only one or, at most, a few layers of atoms thick, so-called two-dimensional solids. These 2D crystals contain rich physical properties due to their reduced dimensionality and quantum confinement. Specifically, Ni uses lasers to generate intense beams of light at different wavelengths that interact with the electrons in the solids at the nanometer length scales. These generated exotic interactions in the solid materials can be probed by conducting experiments using advanced scanning nano-optical microscopy. Applications of this research lie in areas such as light-matter interactions, and novel optical and electronic properties of new quantum materials.
"This award opens a new chapter for my future work. It will allow me to pursue cutting-edge research in advanced scanning nano-optics characterizations of quantum materials and interrogate their peculiar light-matter hybrid states down to the nanoscale," Ni said. "My research group is currently working on harnessing the nano-light excitations to probe and control the intrinsic electronic and optical properties of low-dimensional quantum systems, and this award provides much-appreciated resources as my research program continues to gain momentum."
Living Legacy
Twenty-one Arts and Sciences faculty members have earned NSF CAREER Awards since 2010, and this year's decorated cohort is the largest. Faculty applying for CAREER Awards are supported by programs sponsored by the Office of Research Development, part of FSU's Office of Research.
"The NSF CAREER Award competition is fierce and the applicant pool is deep. In addition to providing lucrative funding to recipients, being chosen for a CAREER Award is a mark of distinction," said Sam Huckaba, dean of the College of Arts and Sciences. "These types of recognitions of our faculty underscore the college's unwavering commitment to high quality both in research and in the classroom."