Change Agent
Abril Hunter uses her research background to translate environmental science into public policy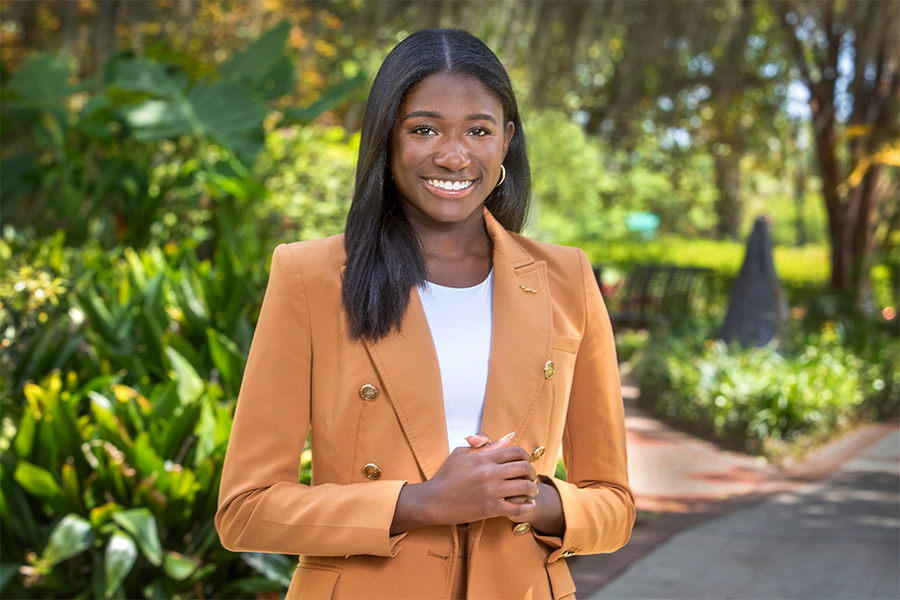 When Abril Hunter was named a Truman Scholar this spring, it was the latest in a lengthy list of accolades the rising senior has earned since first arriving at Florida State University in 2019.
The scholarship recognizes those who carry the legacy of President Harry S. Truman's dedication to public service and is the nation's most prestigious fellowship for undergraduates interested in serving at local, state or federal levels. Hunter, an environmental science and public policy major, stands among 58 Truman Scholars chosen from a pool of 705 candidates nominated by 275 colleges and universities across the country who were chosen based on academic success, leadership accomplishments, and their potential for becoming change agents postgraduation.
"I am in awe to say that I am a 2022 Truman scholar," said Hunter, who, in addition to her major through the Department of Earth, Ocean and Atmospheric Science, is also pursuing minors in urban and regional planning and social welfare.
Hunter's desire to serve crystalized while she was in high school and heard about the lead-contaminated water in Flint, Michigan. Appalled to learn that the public-health crisis was happening just an eight-hour drive from her home in Belleville, Illinois, Hunter wanted to make a change.
"People are literally dying because of environmental injustices," Hunter said. "Environmental science and helping people shouldn't be politicized topics, or even up for debate."
For her high school science fair, Hunter researched how lead pollutes water systems through biosorption and engineered bio-sand filters as a pollution remediation method. She presented this research at the International Science and Engineering Fair in Pittsburgh and the NAACP's Afro-Academic, Cultural, Technological and Scientific Olympics in Detroit.
"I learned so much about the community impacted by the Flint water crisis through presenting my research in the same area," Hunter said. "That passion for Flint shaped me, and it characterized my growth as a leader and a scientist."
Hunter was drawn to FSU for its unique major in environmental science and policy, as well as the university's capital city location, allowing her a front-row seat to the application of scientific research to public policy decisions. Additionally, she was one of 30 prospective first-year students to be selected in 2019 as a Presidential Scholar, the university's preeminent undergraduate scholarship for four years of study.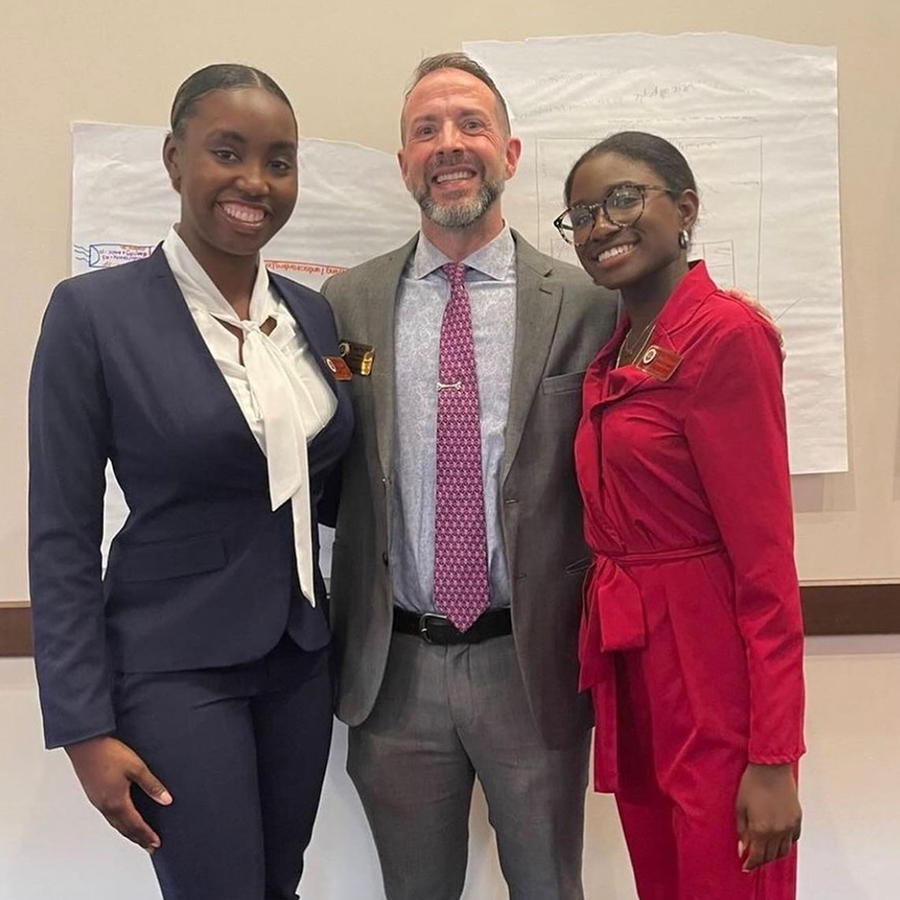 Associate dean of the Division of Undergraduate Studies and director of FSU's Office of National Fellowships Craig Filar first met Hunter when she applied for, and was accepted into, the Presidential Scholar scholarship, for which he is the program director.
"Abril's passion for battling the systemic issues around racial inequity and the environment are rooted in her personal experiences, and she has honed her skills through years of meticulous, dedicated, and innovative service and research," Filar said. "She will champion these causes throughout her career."
Hunter's more recent research projects explore the intersections of environmental science and public action. In 2020, she analyzed recycling messaging's effectiveness across Florida through FSU's Undergraduate Research Opportunity Program. She also investigated environmental science communication as an undergraduate research fellow at Washington University's Tyson Research Center, in St. Louis, Missouri.
During her sophomore year, Hunter earned the Ernest F. Hollings Undergraduate Scholarship, distributed by the National Oceanic and Atmospheric Administration's Office of Education. The scholarship includes two years of financial aid and a full-time, paid internship at a NOAA facility during the summer. She is currently a NOAA intern with the Virginia Institute of Marine Science, part of the College of William and Mary, and is studying signage at public-access sites within the area's watershed.
"I've been part of research that reveals jarring realities like the disproportionate rates at which minorities are affected by environmental pollutants and toxins," Hunter said. "However, that messaging isn't always clearly communicated to legislators and everyday citizens."
Beyond her research, Hunter is currently serving her first term as the 2021-22 student senate president. According to Filar, Hunter's leadership as student senate president has been crucial to the effective running of an organization that requires clarity, assurance, understanding and intelligence.
"Abril is on the forefront of creating solutions at the intersection of two of the most pressing issues we are facing, climate change and racial inequity," Filar said. "She approaches her work with intelligence, passion, and humility."
Going forward, Hunter plans to attend graduate school for urban and regional planning, an issue she finds central to environmental science policy and community work, and ultimately pursue a career in environmental law and administration.
"I am forever grateful to FSU for the love it's given me for leadership and public service," Hunter said.
Kendall Cooper is pursuing a double major in media/communication studies and English with a concentration in editing, writing and media. She is set to graduate in May 2023.