Forever Family
Unconquered Scholars Program supports formerly at-risk students in pursuit of an FSU degree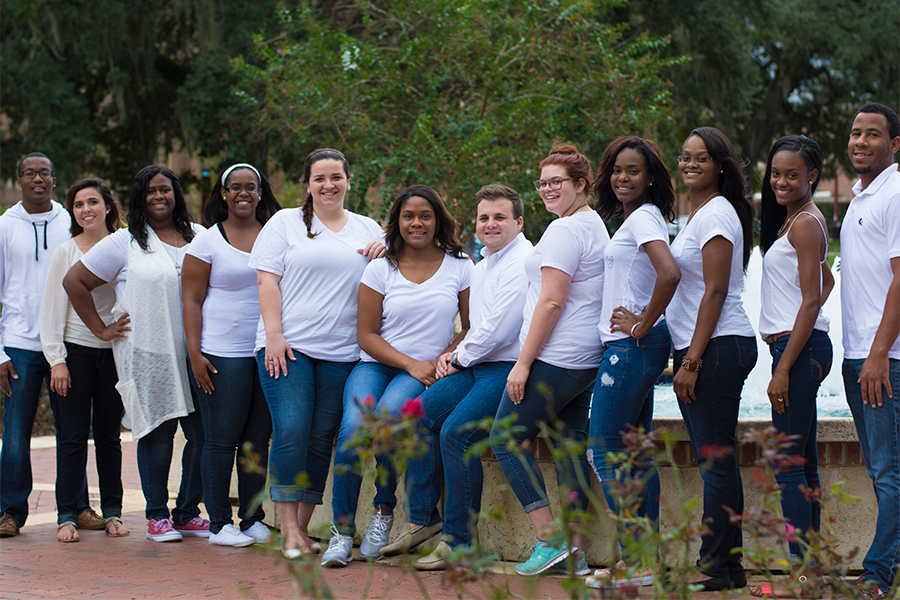 "When I was battling homelessness, I felt like Atlas, the ancient Greek Titan, carrying the world on his shoulders, as I tried to hold myself and my family together," said Isaac Parfait.
Thanks to the Florida State University Unconquered Scholars Program and his own determination to succeed, Parfait, a 2020 alumnus of the Program in Interdisciplinary Humanities, now works in Chicago for Three Point Media, a digital production firm for state and national political ads.
Homelessness and housing insecurity have become increasingly visible challenges for students in Florida and across the U.S. — both are driven by decreases in affordable housing and increase the chance students will leave academia before completing a degree. For students who have been in foster care during their lifetimes, the risk is even higher.
In 2012, Pam MacDill, then a 25-year faculty veteran in FSU's College of Social Work, realized no one had truly identified the needs of homeless students on FSU's campus. She enlisted then-Dean of Undergraduate Studies Karen Laughlin and then-Vice President of Student Affairs Mary Coburn to build a unique program for students coming to FSU from nontraditional college backgrounds, and FSU's Unconquered Scholars Program was born.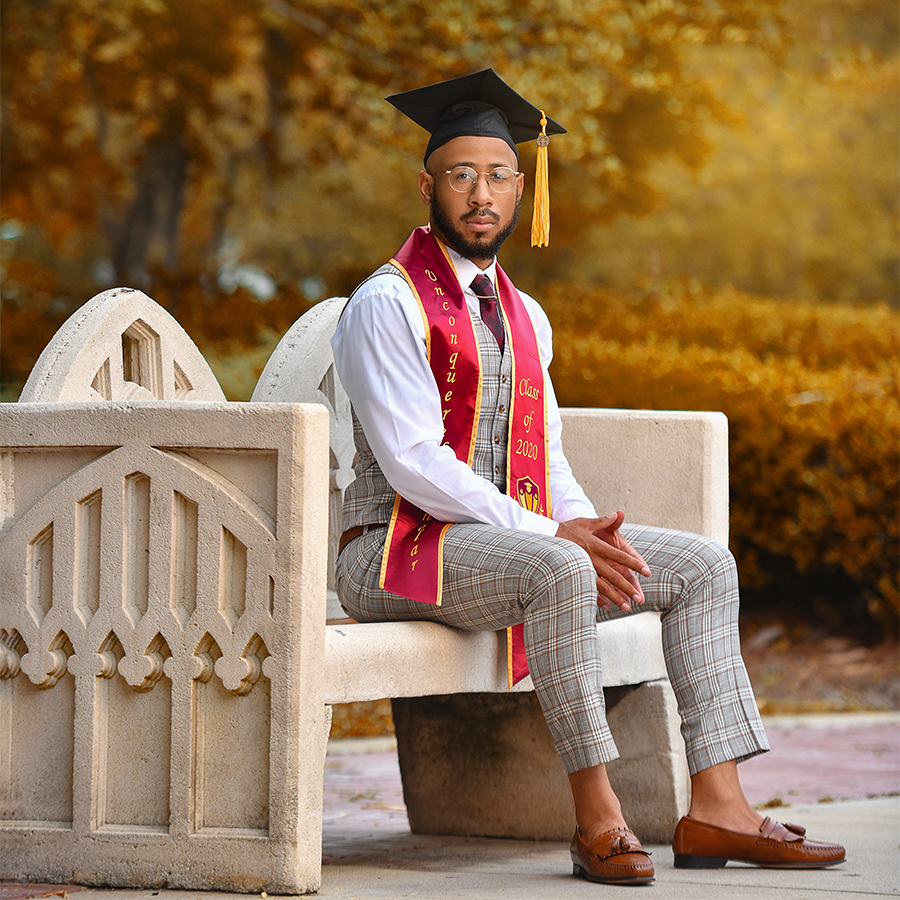 Nearly a decade since its founding, the program has blossomed into a lively campus support system for former at-risk students, offering college life coaching, academic advising, and tutoring services for students who have experienced foster care, homelessness, relative care or have been wards of the state. The program currently serves 129 active members.
"In Unconquered Scholars, there are people who actively understand your situation, express empathy towards you, and help you through it," Parfait said. "Being homeless felt like I was player two in my own life. Now I feel more naturally happy and 'in my element' as I put myself first. I finally feel like player one."
The program's dedication to identifying and addressing student needs is led by Center for Academic Retention and Enhancement program director Lisa Jackson and Unconquered Scholars program coordinator Caitlin Cates, both of whom work closely with students to navigate their unique situations and prioritize needs.
"Our focus has always been about honoring and amplifying student voices," Jackson said.
Ensuring representation of program participants' first-person perspective is at the heart of Unconquered Scholars' Student Advisory Board, where students provide insight into the program's academic and skills workshops, volunteer opportunities, and social events. Cates serves on the board, and she and Jackson use information gained to guide program offerings and advocate for the scholars in the wider FSU community.
"Unconquered Scholars has allowed me to flourish in an environment where I felt so small. This program has given me a voice to say what is easy, hard and uncomfortable," said psychology and criminology double major Anya Campbell. "I currently serve on the board and voice my opinions on issues our students face as well as problems in need of solutions."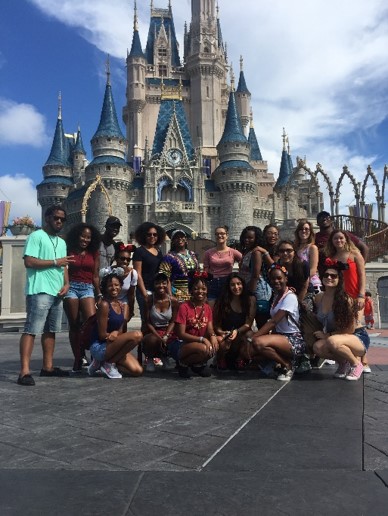 One such issue is FSU's annual Family Weekend, during which Seminoles welcome parents, siblings, and extended families to campus for a packed slate of events and a home football game. Through the Student Advisory Board, Unconquered Scholars leaders learned the weekend was a painful time for students because of their lack of a "forever family." The solution was to start a new tradition — Unconquered Scholars now spend the weekend at Disney World.
"This was another initiative where we asked ourselves, 'How can we find a positive alternative, so these students are not negatively impacted by something that was not intended to impact them negatively' but certainly does," Jackson said.
Like many programs on campus, Unconquered Scholars shifted to a virtual setting due to the COVID-19 pandemic. The program initially struggled to provide the full experience to the 2020 student cohort and maintain a sense of connectedness for geographically separated scholars, but Jackson and Cates innovated to deliver warmly held traditions in a socially distanced environment.
For this year's introductory social mixer, organizers sent pizza to every potential Unconquered Scholar's doorstep across the state of Florida and held a Zoom dinner so students could make connections and learn about the program.
"COVID has not stopped us. If anything, it gave us more creative freedom on what we can do within our program," Campbell said. "COVID has shown us just how resilient we can be."
Whether in person or in the virtual environment, FSU is committed to meeting the unique needs of Unconquered Scholars so they experience the long-term professional and personal benefits associated with educational attainment.
"Unconquered Scholars is more than a support program for underprivileged youth. It is a campus family that connects individuals with similar backgrounds and provides them with services to help them envision a better version of themselves," Parfait said.
Hannah Fulk is pursuing a bachelor's in public relations and interdisciplinary social sciences and plans to graduate in Spring 2022.