Mastering machine learning
Nathan Crock shines spotlight on scientific computing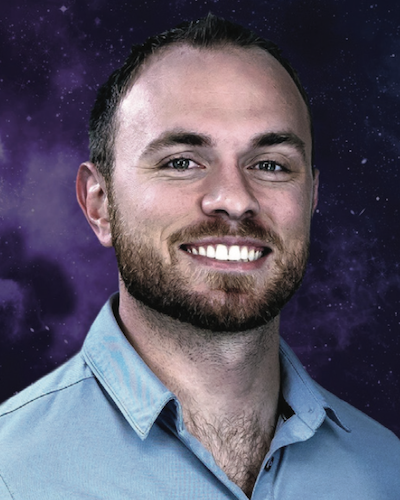 Some call it machine learning. It is, in short, a new frontier. "Machine learning is like the new electricity. It's revolutionizing how things are done in business, government and industry," said scientific computing graduate student Nathan Crock.
Computational scientists use computers to solve scientific problems. We create complex models of reality and study them with tools and algorithms on computers. Machine learning is a new tool for exploring these models, he explained.
Crock, working in conjunction with department chair Gordon Erlebacher, is a force behind the Computational Intelligence Laboratory, FSU's launchpad into the heady world of machine learning. He also helms an annual machine-learning event on campus, MLX, or Machine Learning Expo.
The new wave in AI
Machine learning is an increasingly popular approach to artificial intelligence, an inter- disciplinary field that requires knowledge of mathematics, statistics, computer science, neuroscience and more. The eclectic research taking place in the scientific computing department creates a fertile ground for the Computational Intelligence Lab to integrate new perspectives and ideas.
"When it comes to modern-day science and research, computational science is the centerpiece," Crock said. "You need computers to explore any of these problems. The Department of Scientific Computing teaches you the computational tools to work in many fields."
To Silicon Valley and back
Anyone familiar with Crock won't be surprised by his academic drive. As a second-year student at St. Petersburg College, he was one of 20 students in the country named to USA Today's All-Academic team, which opened the door to an attractive scholarship offer to continue his education at FSU.
Crock earned an undergraduate degree in mathematics with a computer science minor, and stayed at FSU to complete a master's degree in scientific computing before heading to the West Coast. There, he consulted for a number of companies and agencies, including NASA, but quickly grew disenchanted with Silicon Valley's culture of chasing "the next big thing" with little thought devoted to converting from concept into viable business. He returned to FSU in 2013.
"Nathan is what you would call idealistic. He's his own person, and he tends to excel in everything," Erlebacher said. "He puts effort into it, but he learns at a much faster pace than most people."
A man of many talents
Outside the classroom, Crock is somewhat of a millennial Renaissance man. He is a self-taught pianist who plays Chopin beautifully, according to Erlebacher. He is also passionate about boxing, and co-founded the Renegade Boxing Gym in Tallahassee, where he started the successful FSU Boxing program, winner of eight national championships.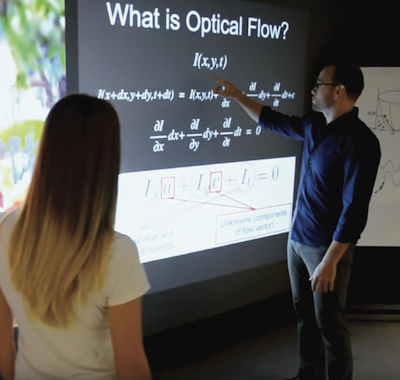 Crock's keen interest in team-building is how he met David Lawson, a co-founder of Domi Station, an incubator for start-up businesses in Tallahassee. Lawson also owns NewSci, a start- up dedicated to the same types of machine learning Crock is pursuing at FSU.
Their partnership was seemingly inevitable. Lawson made Crock a partner at NewSci and named him director of the company's lab, where FSU undergrads and graduate students are doing internships while mastering applied machine-learning skills.
"Nathan's just super, super-intelligent and really knows machine learning and deep learning. That is very valuable, but it is the other pieces, his ability to manage people and bring out the best in them [that make him successful]. He's very team-oriented," Lawson said. "He knows how to mentor people, and that's really important."
While he expects to complete his doctoral studies next year, between his position at NewSci and his deep ties to FSU, it is unlikely that Crock is going anywhere soon.
"The thing about Nathan, I can easily see him latch on to something and get excited. Now he's focused on machine learning," Erlebacher said. "I can see him high up in some company involved with machine learning, or creating his own company. It's transforming society, and that's something he wants — to have an impact.