Esprit de corps
FSU's ROTC programs develop a new generation of leaders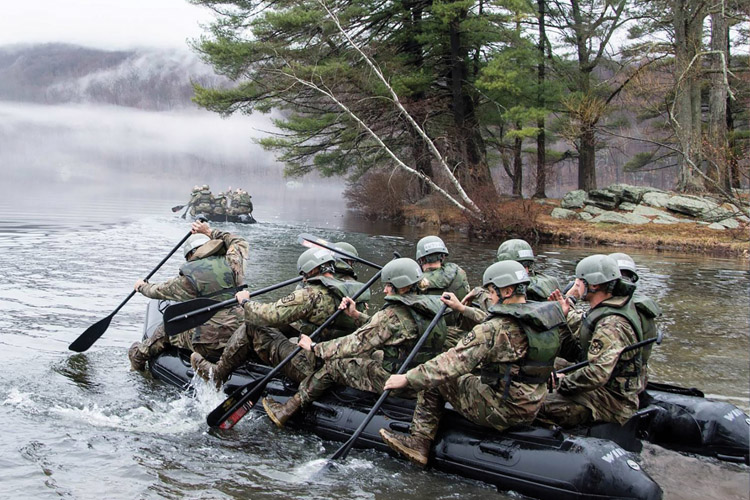 Some want a chance to be part of something larger than themselves. Some come for the financial aid benefits. Others allude to something more personal in their motivation.
They are the student-scholar-soldiers of Florida State University's Reserve Officer Training Corps — Army and Air Force ROTC cadets. Their majors are varied — STEM fields, psychology, Chinese, Russian, finance, music, nursing and commercial entrepreneurship, for example — but their minors are military science or aerospace studies.
Many paths to success
In the ROTC programs, cadets' lower-level courses focus on fundamentals and service branch history and customs, while upper-level courses target tactics and leadership. Upon graduation, cadets are commissioned as second lieutenants, and these young men and women put leadership skills honed at FSU to work.
Megan Householder, a spring 2019 psychology graduate, joined the Army's Chemical Corps. "Our generation needs more challenges, to get us out of our comfort zones. ROTC did that for me," she said.
Other recent Army ROTC alumni have made their own plans — some in the military and others in the private sector. Lynne Tieu, who earned a master's degree in cell biology, hopes to go to veterinary school. Scott Gradolf, a finance graduate, is headed into aviation. Nursing graduate Savannah Markel, whose parents both served, will continue her military career and is honored to have service-members as her patients.
Moira Conley, a junior from an Air Force family, is blending her ROTC experience with her music major for Honors in the Major research on the Fife and Drum Corps' effect on military tactics.
The list of distinguished alumni is impressive for both programs and includes Army Maj. Gen. Tracy Norris, the first woman adjutant general for Texas; John Crowe, former chairman and CEO of Buckeye Technologies Inc.; retired Air Force fighter pilot Billy Francis, director of FSU's Student Veterans Center; retired Army Lt. Gen. Jay Garner, former assistant vice chief of staff of the Army; and FSU President John Thrasher.
Making their marks
Today's cadets are ready to step forward and carve out their own paths.
"They are eager. They are sincere. And they are smart," said Lt. Col. Keith Pruett, commander of the Army ROTC program and a professor of military science. "It's not about being perfect. It's not about being right. It's about understanding what it takes to lead and to be prepared."
Col. Rodney Singleton, commander of the Air Force ROTC program and a professor of aerospace studies, said no two cadets' stories are the same. "We have students from all walks of life, from students of military and middle-class families to students who are doing the best they can to build a better life, and they're all amazing," he said.
ROTC cadets get a great education and a job guarantee, plus a lot more.
Hayden Hurst, cadet commander of the Seminole Battalion for spring 2019 and co-captain of the battalion's Ranger Challenge Team, graduated with a degree in mechanical engineering and is headed to the infantry.
"Knowing where I was when I came in and where I am now, I've truly grown beyond what I thought was possible," Hurst said. "I have met all sorts of people from all around the world, and it has changed my life completely."
---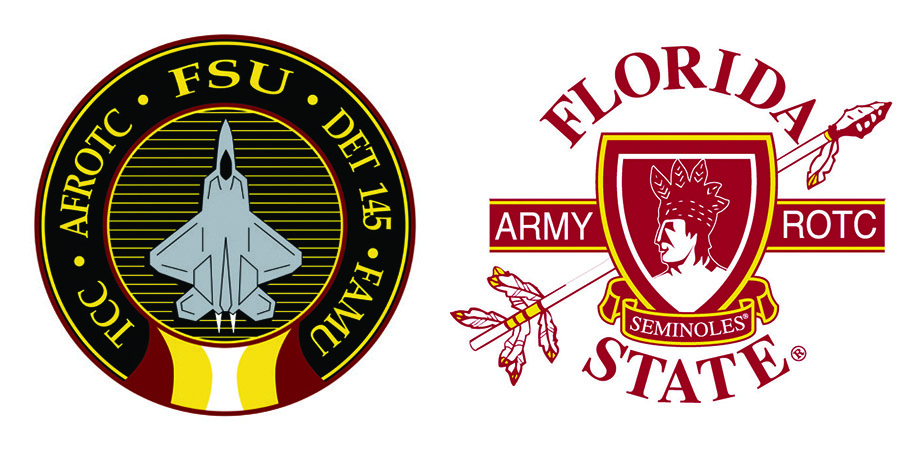 TWO PROUD HISTORIES
Air Force ROTC Detachment 145 was activated July 1, 1949, just two years after the Air Force spun off from the Army Air Forces as its own service branch. The first ROTC unit at FSU, it's also known as the home of the Seminole Airmen.
As part of the AFROTC Southeast Region, headquartered at Maxwell Air Force Base in Alabama, Detachment 145 has earned numerous honors, including top regional detachment in 1986, 1993, 2003, 2005 and 2017. In 1993, it was the nation's top detachment. More than 1,000 cadets have been commissioned as Air Force second lieutenants through the FSU program, and there are currently 139 Seminole Airmen.
FSU's modern Army ROTC program began in 1951, five years after the university became coeducational again, but the Seminole Battalion traces its origins to West Florida Seminary, which began offering classes in military science in 1859.
The program transitioned to Florida Military and Collegiate Institute, and a contingent of cadets fought in the Battle of Natural Bridge during the Civil War in 1865. For this service, the Seminole Battalion is one of only six college ROTC programs authorized to post a battle streamer on its colors for "significant participation in a battle of historical importance."
The program's recent bragging rights include winning this year's 6th Brigade Ranger Challenge, in which the FSU team bested 39 Army ROTC programs from Louisiana, Mississippi, Alabama, Georgia, Florida and Puerto Rico. The win earned the 11-member FSU team the right to take part in West Point's Sandhurst Military Skills Competition, a grueling 12-event skills contest blending physical fitness and tactics. The Seminole Battalion had Top 5 finishes in two of the events in an international field of 49 teams.
There are 157 students in FSU's Army program, almost 40 of them women. An average of 30 cadets graduate each year and move into active duty, National Guard or reserve status.
---