Student Spotlight: Suzanne Raybuck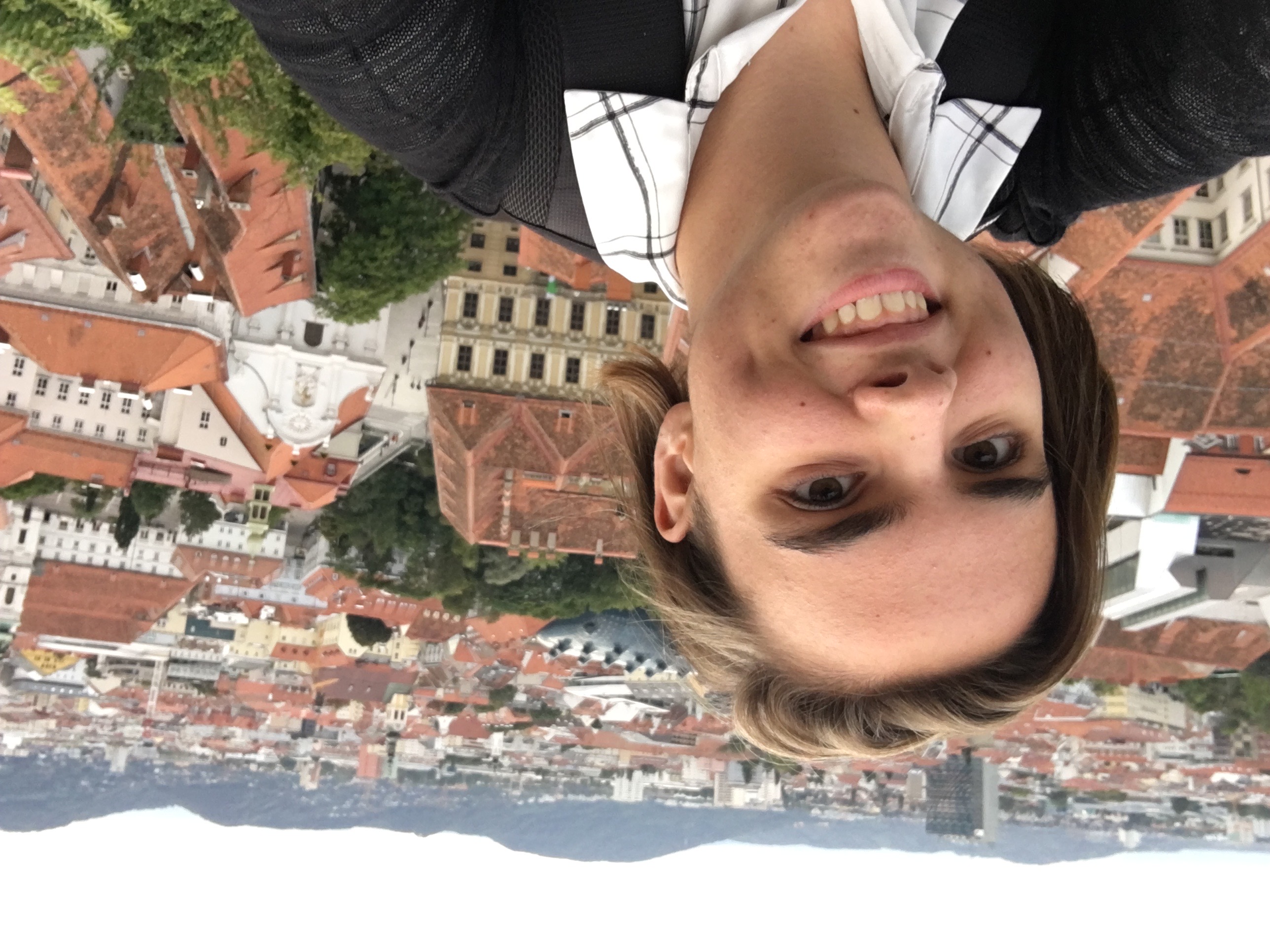 Suzanne Raybuck is a Florida State University senior pursuing dual bachelor's degrees in Editing, Writing and Media, through the Department of English, part of the College of Arts and Sciences, and information technology, through the College of Information and Communication. Raybuck has furthered her passions in writing and technology to conduct research into digital narratives and the methods that 21st-century writers use to create and publish their work. She hopes to secure a position at a media company where she can showcase her expertise in analyzing narratives and technological systems.
Where are you from? Tell us about your academic credentials.
I'm from Jacksonville, Fla. I was very involved in academic and extracurricular activities in high school, so I made sure to look for universities that would match this sense of community and involvement.
What brought you to FSU?
As a National Merit Scholar and Benacquisto Scholarship recipient, I am fortunate to have my education fully-funded, so I chose to stay in Florida. The culture at FSU was drastically different from the other campuses I visited, and I immediately fell in love. The opportunities for students are unparalleled and the dedication to collaboration and student success at FSU is what ultimately won me over.
What inspired you to choose your majors and your specific area of research?
I wasn't encouraged to pursue a career in technology until I participated in Citibank's "Women in IT" program in high school. The day I set foot on FSU's campus, I immediately knew I would be an IT major. A year into the major, I realized I missed reading and engaging with English literature like I did in high school, so I chose to earn a dual major in the English department's Editing, Writing and Media track to combine these two interests. Working in both spheres pushed me to conduct my research on digital humanities and the impact of putting text into a digital environment.
FSU's Presidential Scholars Program provides four years of academic support to undergraduate students who have demonstrated the potential to become the leaders and innovators of their generation. How has your role as a Presidential Scholar prepared you for academic success?
From day one, Presidential Scholars plugs you into a community of people whose main goal is to encourage and provide students with the resources needed to bring their ideas to life. I met some of my favorite research mentors and scholars through networking events and conferences where I received advice on how to make the most of this FSU experience. Most notable is Taegen Dennis, a collaborator and fellow intern at FSU Libraries' Office of Digital Research and Scholarship.
You had a chance to study abroad while at FSU. Tell us about your program and your experience.
In 2019, I completed an eight-week IT support internship with Marriott International in Hong Kong. I was responsible for the general upkeep of technology in the office, recording online learning modules for new employees, and setting up laptops for other incoming interns. This was a defining moment for my college career because I have always stayed close to home but, suddenly, I was a 15-hour plane ride away from everyone I knew. The process of making friends and planning various excursions to the outskirts of Hong Kong taught me how to navigate both a new city and a new sense of independence.
In what ways has COVID-19 and the influx of remote work affected your studies and your research?
Unfortunately, the pandemic delayed my English honors in the major thesis for six months because FSU Libraries's Special Collections and Archives was physically closed to the public. I planned to use archival resources from the Robert E. Hancock Jr. Antarctic collection as multimedia elements for my thesis' webcomic but the collection is made up of physical memorabilia and artifacts that weren't digitally available. Since then, I've had to rework my concept and prepare to defend my new thesis later than I was supposed to, but the experience forced me to grow as a scholar and as a creative who adapts to change.
Are there any on-campus resources/departments or offices that have helped you during your time at FSU?
Digital humanities librarian Sarah Stanley, from the Office of Digital Research and Scholarship, has been my mentor since I worked for her as a digital publication intern in Fall 2019. Dave Montez, associate director at the Center for Undergraduate Research and Academic Engagement, has provided me with so many tech opportunities. Innovator in Residence at the FSU Innovation Hub, Lucas Von Hollen, has taught me my big, weird ideas are always worth having. Michael Neal, associate professor from the Department of English and my thesis adviser, instructed me on how to cultivate my interests into inquiries and has always encouraged my niche projects. Last but not least, Senior Assistant Director for Experiential Learning, Li Pon, and Assistant Director, Kate Herron, have prepared me for my future in everyway possible.
What are some of your post-graduation goals?
I have learned a lot of theoretical and technological concepts in my academic career, and I want to put my knowledge to use and dive straight into the tech industry to further the projects I've been working on the past four years.
How do you see yourself further combining your passions for writing and technology?
The media industry tends to offer jobs that require a combination of skills and interests, so I am keeping my career interests pretty broad. I would like to develop another web comic, improve my photography skills, and learn new ways to integrate my passion for creative writing in a digital landscape.
Any advice for fellow students?
Don't be afraid to grow your goals! Students often fixate on reaching a certain career goal and don't take the time to consider other options that may be more fulfilling in the long run. Always follow your own passions because you're going to work harder and longer at it than anyone else will.