Student Spotlight: Joshua Matson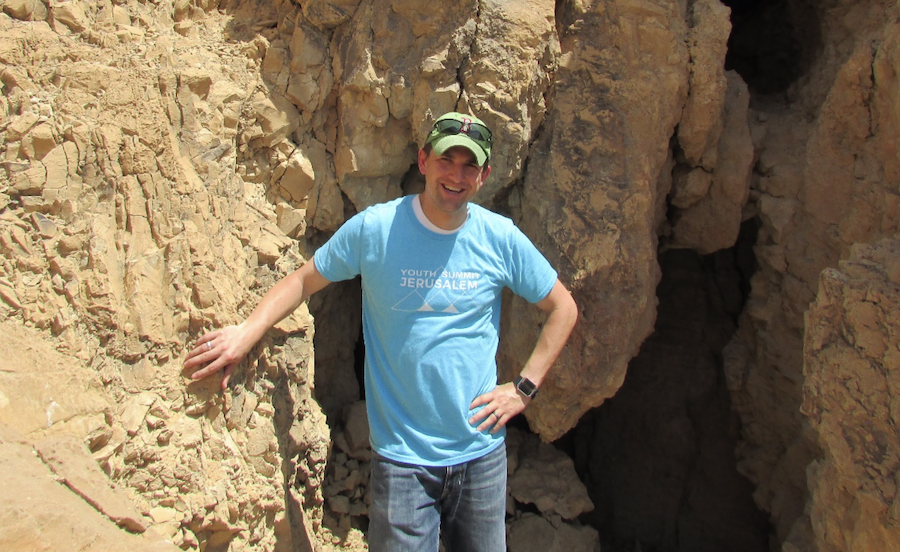 Joshua Matson is a doctoral student in the Florida State University Department of Religion, part of the College of Arts and Sciences.
Where are you from originally? What brought you to FSU?
I grew up in Chubbuck, a small town in southeast Idaho. Farm life never appealed to me, but I loved books and spent a great deal of time in libraries and at a local university studying religion. When I started my academic studies at Brigham Young University and Trinity Western University, I was determined to become an expert on the Dead Sea Scrolls. I learned Florida State is one of only a handful of universities in North America that offer students the opportunity to obtain a doctorate in religion while studying with a renowned Dead Sea Scrolls scholar. 
How did you first become interested in religion?
I took my childhood admiration for Indiana Jones a little too far. While most people were interested in the theatrical hero's adventurous side, I was fascinated with the way Indy could read Egyptian, Latin, Greek and Hebrew. From an early age, I set a goal to become competent in these languages. Like Dr. Jones, I have always been captivated with the way people lived in the past and how their religious traditions articulate their understanding of the world's origins, why people are here and what the future brings. For me, studying religion is a way to understand the lived experiences of civilizations in a profound way, and I enjoy sharing that passion with students.
What are you currently working on?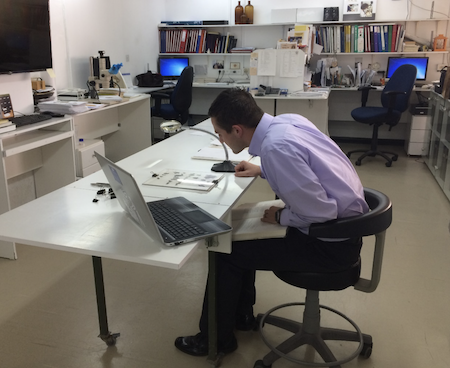 My research focuses on the Dead Sea Scrolls, an ancient collection of Jewish literature consisting of nearly 1,000 manuscripts deposited in caves throughout the region of Israel surrounding the Dead Sea almost 2,000 years ago. Over the millennia, most of the scrolls decomposed, leaving only fragments to be discovered in the mid-1900s. The fragments are like puzzle pieces that need reassembly and my research uses digital technologies to fit them together. These reconstructed manuscripts necessitate hypothesizing about the lost text that existed between fragments, and I create a hypothesized text by reading various ancient texts referencing the literature I am reconstructing. The primary manuscripts I have been working on for my dissertation are those of the Hebrew Bible Twelve (or minor) Prophets.
You've spent the past year in Israel and Palestine. What have you been working on during your time abroad?
I worked with the Scripta Qumranica Electronica team at the University of Haifa in developing, refining and applying methods to digitally reconstruct fragmentary scroll manuscripts. I was given access to high-resolution digital photographs that allowed me to read fragments too damaged to read in the recent past. I continue to use these photographs to produce digital reconstructions of the manuscripts to answer various questions about the text and organization of the Hebrew Bible Twelve Prophets in antiquity. 
How has this experience abroad changed or solidified what you know about your field?
Working at the University of Haifa with a group scrolls scholars, I was trained in transformative digital humanities methods that brought my research to life. There was something surreal about sitting at the table in the Israel Antiquities Authority conservation laboratory and seeing manuscripts and fragments in person. I felt a palpable connection to ancient history — I was reading Hebrew manuscripts written over 2,000 years ago. I also explored caves where some of the first scrolls were discovered. These experiences solidified my love for my field of study and better prepared me to share these materials and their history with others.
How have your professors or advisors at FSU inspired you?
I came to FSU to work with professor Matthew Goff. I was first drawn to Dr. Goff because of his scholarship on the scrolls, but his mentorship has been the most influential part of my time here. He makes my research a priority and has always been available to assist me in preparing papers during my graduate school journey. Dr. Goff constantly seeks opportunities to highlight student successes and to showcase students' work in the broader Dead Sea Scrolls scholarly community. He is the quintessential example of an adviser who truly cares about his student's success in all areas of their lives.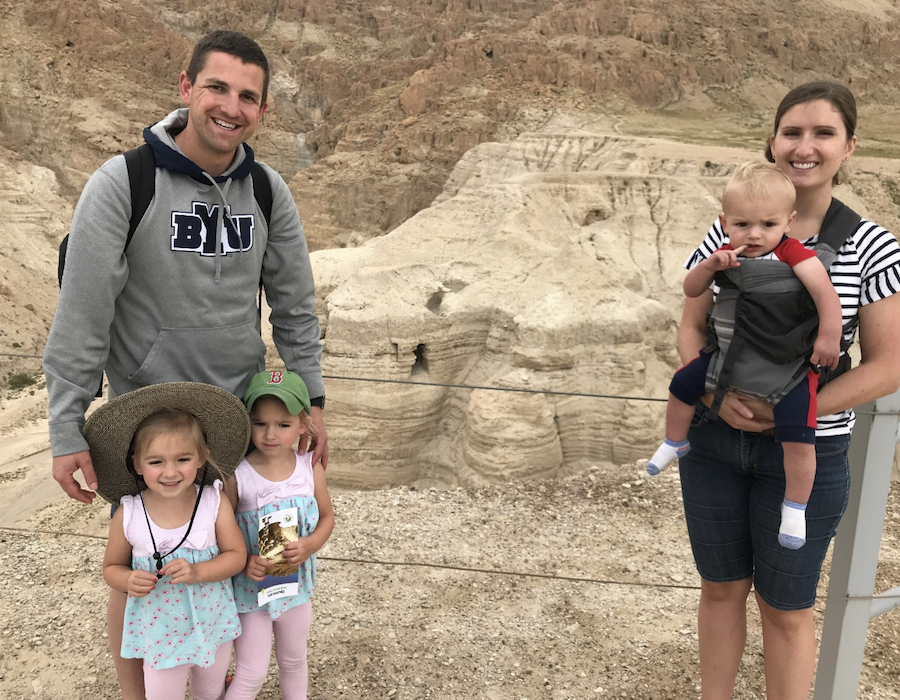 What do you like to do when you're not researching or working on your dissertation?
I love adding items to my bucket list that allow me to have similar, recurring experiences as I travel around the world. For example, I have the goal of visiting the grave of every former U.S. president. To date, I have visited and paid my respects at 24 of the 39 burial locations. As I travel to these sites, I spend time researching each president and learning more about his life and experiences. I also visit stadiums that have hosted the Olympic games and get a picture with the flame cauldron. I've visited Olympic sites in Athens, Greece; Helsinki; Rome; and a handful of sites in North America, including Vancouver, British Columbia; Calgary, Alberta; Los Angeles; Atlanta; and Salt Lake City.
Upon receiving your doctorate, what are your plans? How will you celebrate?
My hope is to continue to pursue my lifelong goal of becoming like Indiana Jones and securing a position in academia. I would love to become a full-time professor, teach religion and continue my Dead Sea Scrolls research. Life as a university professor is my dream job — I love the classroom, the archives and the field. I plan to celebrate by giving my wife, my biggest supporter, an overdue vacation as a token of my gratitude for assisting me every step of the way.
What advice do you have for your fellow students or students who are interested in your field of study?
Beethoven once said, "Don't only practice your art, but force your way into its secrets, for it and knowledge can raise men to the divine." I have felt this elevation in my studies as I have given my whole self over to the study of the scrolls. When I have nothing else to think about, I think about the scrolls and ways to unlock their secrets. The Dead Sea Scrolls puzzle is one that I will work on my entire life. I encourage anyone to find their passion in a subject meaningful to them and explore it throughout their lifetime.