Student Spotlight: Ian Carter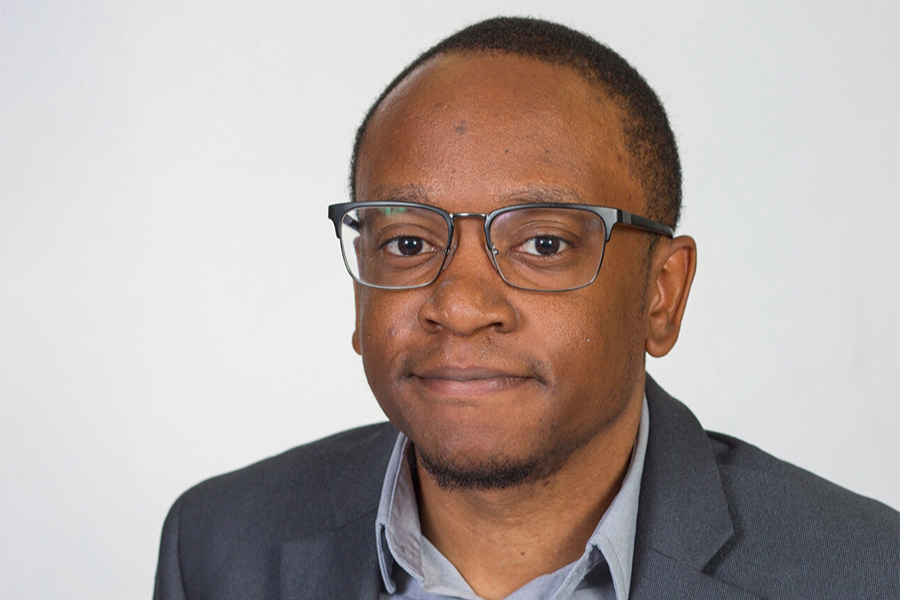 Ian Carter is a student in the Department of Computer Science, part of the College of Arts and Sciences, and is pursuing a minor in the School of Communication. Inspired by his own experience as a transfer student, Carter is now a mentor in the FSU Transfer Genius program, a pilot program that aims to help Florida State transfer students succeed in their first semester and beyond.
Tell me about yourself.
I'm a senior, raised in Fort Pierce, Fla., and I'm graduating in December 2021. I enjoy helping and inspiring others, because I know what it's like to feel lost in life. I am a strong believer that you can accomplish and overcome anything, because I was a high school dropout who worked hard to get into college. I was able to progress from that to being who I am today, a college student and someone who was recognized by the Florida Department of Education for leadership and community service, for visiting K-12 schools to present technology to the kids and spark their interest in technology.
What brought you to FSU? What are your favorite experiences?
I have always been an FSU football fan, (GO NOLES!) and knowing FSU is a top-notch school academically made it even more appealing. Certain FSU values align with my own, such as the Center for Academic Retention and Enhancement Program, which supports first generation students and contributes to the successful retention and graduation of undergraduate students who have been disadvantaged by virtue of economic or educational circumstances.
Some of my favorite experiences are hanging out in the computer science majors lounge with students, visiting the Innovation Hub and seeing all the amazing projects, trying different restaurants on campus, and of course, FSU sports.
What inspired you to choose computer science as your major and communication as your minor?
I was that kid who would take stuff apart and try to put it back together. I loved figuring out how things worked and finding the "why" behind specific features. I also love helping people and, in my mind, the best way to help a vast amount of people is through technology, because it is everywhere. I chose communication as my minor because it can help you in any field, and I want to be a well-rounded student. I also want to break the stereotype that STEM majors don't communicate well.
What aspect of your area of study do you find most interesting?
A common misconception of computer science majors is that they can't be creative, but this major gives you a lot of opportunities to achieve creativity! In computer science, you essentially tell the computer what to create. I love my major because the computer screen is your canvas and the keyboard is your paintbrush. No matter what career path you choose within computer science, you are creating something beautiful and revolutionary.
What is Transfer Genius? Why do you enjoy being involved in this program?
Transfer Genius is an amazing program that helps transfer students acclimate to FSU. I love being in this program because, as a transfer student, sometimes you feel lost and lonely. You're essentially a freshman again, unsure of how to navigate around a new university. Transfer Genius is here to provide resources to help students succeed. We work with mentees throughout their first semester to make sure they are successful and adapting well to the demands of life at FSU.
I like to tailor the experience for each mentee. Everyone needs someone who will support them and have their back no matter what. I'm the person who is always available to cheer them up when they are feeling down or stressed out. This program allows students to have someone with whom to share the 'Nole experience. I'm always looking for ways to inspire and help others, so when I saw this opportunity, I knew I had to be involved!
What was your experience as a transfer student like?
While I enjoyed the acclimation to FSU by walking around campus, it certainly took me awhile, which is why I jumped at the chance to help other FSU first-timers. Prayer, friends and family, and the tenacity that helped me get back to school also helped me with the transfer process.
Are there any faculty/staff that have inspired you?
My first semester at FSU, I took "Introduction to Marketing" with teaching professor Barry Solomon. While his class was entertaining, you could also tell he really loved his job. That inspired me because, while computer science can be difficult, I love technology and want to pursue a career in the field, so I'll keep pushing. 8. How are you maintaining your academic success during the COVID-19 pandemic? I try to maintain a balance between the things I enjoy and my schoolwork. I also have Zoom study sessions with friends. Even though we get distracted, communicating with another person keeps me going.
What do you like to do when you're not doing schoolwork or research? What are your post-graduation plans?
I love networking with people on LinkedIn. This not only allows me to practice my communication skills but also to meet new people. After graduation, I would love to move to San Francisco or Seattle to have a career as a product or program manager, solutions engineer or a software engineer.
What advice do you have for fellow students?
If you're in a position to inspire or help someone, do it! But don't hesitate to ask a for help when you need it, too. When school gets tough and you question everything; always remember your why — why you're in college or why you're pursuing your major. Also, pursue every opportunity possible because it's better to reach for the stars and miss than not reach at all. Keep pushing, keep succeeding and always give back. GO NOLES!