FSU rededicates Hoffman Teaching Lab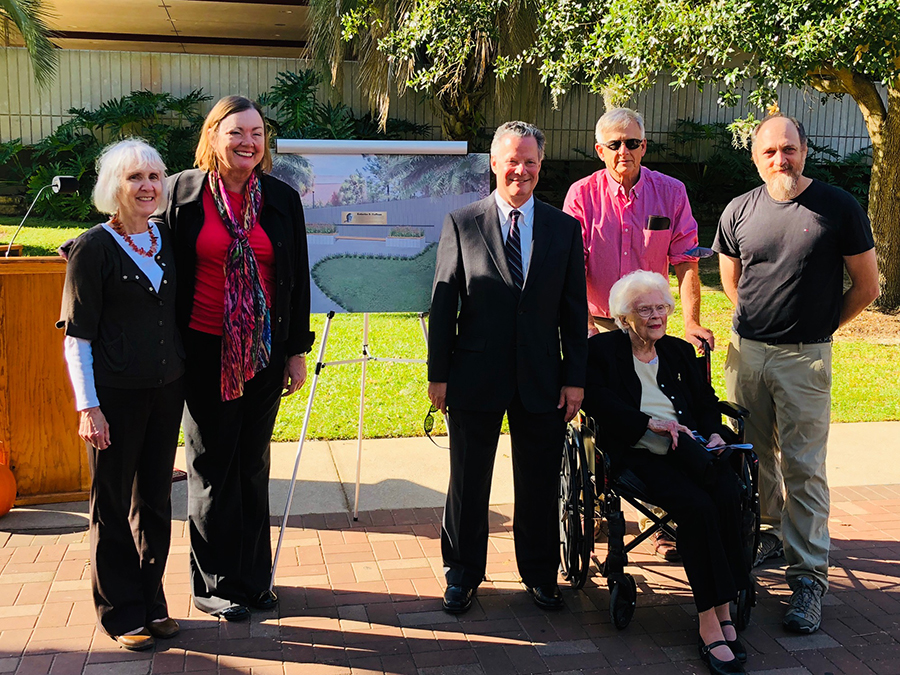 Members of the Florida State University and College of Arts and Sciences communities gathered Wednesday to celebrate the 86-year relationship between the university and distinguished alumna and chemistry faculty emerita Kitty Hoffman with a rededication of the Katherine B. Hoffman Teaching Laboratory.
"Kitty was a valuable mentor to students and faculty members alike during her time at Florida State and continues to serve the community and FSU in retirement. She's a board member for the FSU Alumni Association, a trustee for the FSU Foundation and a member of the College of Arts and Sciences Leadership Council," said Sam Huckaba, dean of the College of Arts and Sciences, in his opening remarks. "She is truly an outstanding representative of Florida State University."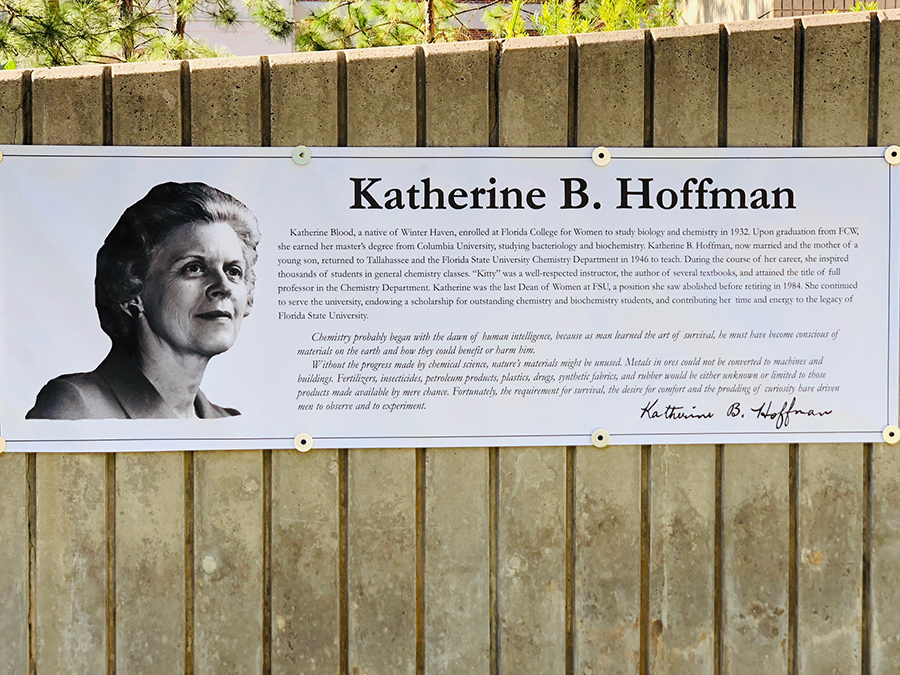 The building, which opened in 1969 and was dedicated to Hoffman in 1984, is set to undergo renovations that will reconfigure spaces to encourage a more collaborative approach to teaching and learning and enhance eLearning capabilities. The 72,000-plus square-foot building is currently home to lab and classroom spaces for chemistry, biochemistry, and other arts and sciences departments.
"This is a huge investment in STEM education and research at Florida State," said FSU Provost Sally McRorie. "A lot has happened at FSU when it comes to STEM education and research. We're lucky to have faculty and staff just as excited about these investments as we are and who are committed to ensuring our students have an unparalleled educational experience."
Investments such as the Hoffman Teaching Lab renovations, along with the new Earth, Ocean and Atmospheric Sciences building, are a critical part of the university's plan to push Florida State into the top 25 public universities in the U.S. and make it an even more attractive place for students to study and to begin their STEM-based careers, McRorie said.