FSU computer scientist awarded NSF grant to develop new wireless communications technology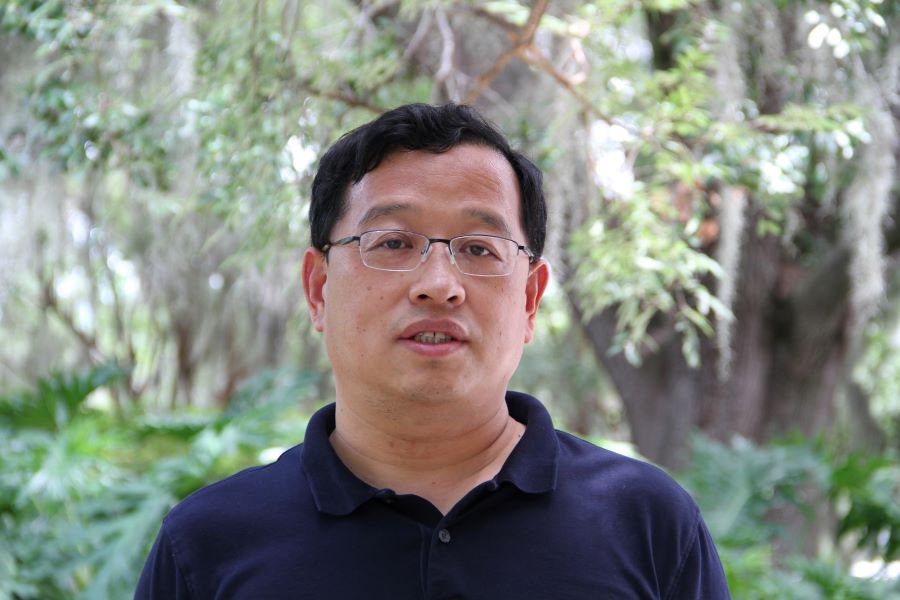 The National Science Foundation has awarded a Florida State University computer science researcher a grant to design, implement and test a new type of wireless communication technique that aims to reduce transfer times when sending messages via satellite networks.
Zhenghao Zhang, a professor in the Department of Computer Science, part of the College of Arts and Sciences, leads the $550,000 project, which will allow more immediate connections to satellites and support applications such as automated vehicles and advanced gaming that are sensitive to latency, or the delay before a transfer of data begins following an instruction for its transfer.
"This grant is truly valuable to me and my doctoral students because, without it, this work could not be done," Zhang said. "I have received NSF grants in the past, but this is the first time my proposal was ranked as highly competitive by the NSF review panel. I tend to be more experimental as a computer scientist, so earning this grant solidifies my passion for exploring new routes toward solving practical problems in wireless communications."
Currently, typical communication technologies need a coordination stage to wait for decisions on resource allocation before communication can successfully occur. This process involves significant time restrictions, making satellite networks less suitable for users who seek instant communication. Zhang and his team will research alternative links between user terminals and satellite networks in order to eliminate these restrictions.
Zhang's project was born of the desire to further empower satellite communications in rural areas and oceans where ground networks require too much energy, time and funding to install. This project would allow users to rely on satellite networks in addition to typical wireless data networks to send and receive messages without the delay usually experienced by satellite users.
"When submitting this proposal, we not only claimed our method of reducing satellite latency might work, but we showed how it could work in certain situations by experimentally verifying our ideas," Zhang said. "We set up experiments, in collaboration with the University of Utah, in which multiple devices transmitted data to another device over long-distance wireless links, and it showed that we could successfully decode the received signal. Thanks to this grant, we can now set up devices to test even longer distances and verify more applications of this research."
Through their experiments, Zhang and his team learned that in order to eliminate slow uplink times for messages being sent to satellites, each user signal must be randomized, which is a key part of a protocol known as Chirp Permutation Multiple Access. This enables satellites to decode and interpret many messages at once since each signal is made unique, allowing for faster communication than present-day satellite networks offer.
Zhang earned bachelor's and master's degrees in electrical engineering from Zhejiang University in Hangzhou, China, in 1996 and 1999 before going on to earn a doctoral degree in electrical engineering from the State University of New York at Stony Brook in 2006. Prior to joining FSU's faculty in 2007, Zhang worked in industry as an embedded system software engineer and in academia as a postdoctoral researcher at Carnegie Mellon University in Pennsylvania.
"This NSF grant is an affirmation of Zhang's promising ideas and recognition of the high-quality research of Zhang and his vision of future communication networks," said computer science chair Weikuan Yu. "It also greatly boosts the strengths of wireless communication and mobile computing in the computer science department at FSU. We look forward to further accomplishments from Dr. Zhang's cutting-edge research as he propels this direction forward in our department."
To learn more about Zhang's work and the Department of Computer Science, visit cs.fsu.edu.