FSU archaeologist identifies migration trends in North America 1,000 years ago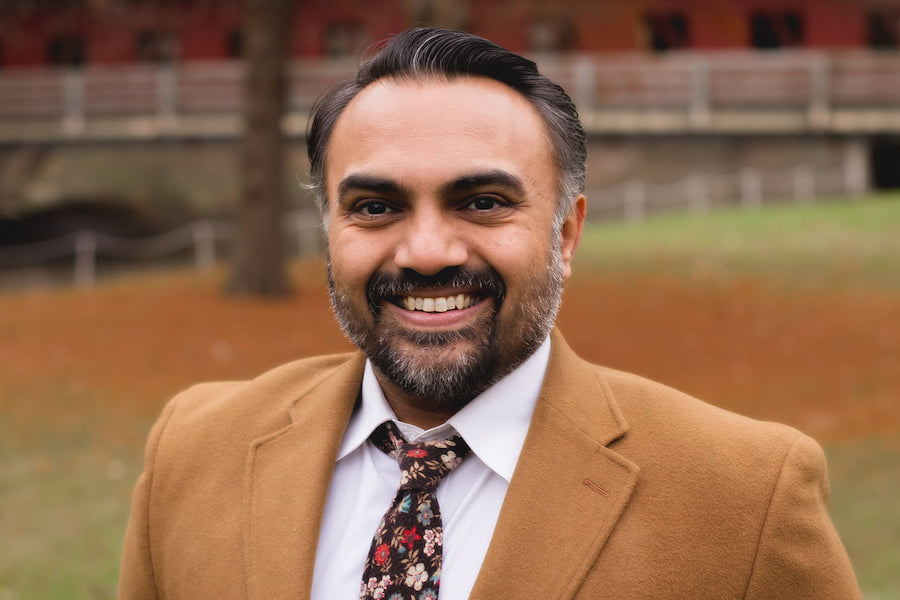 A Florida State University researcher is uncovering archaeological clues from past civilizations of the Mississippi River Valley to help answer key questions about ongoing processes of migration and identity around the world.
Jayur Mehta, an assistant professor with the FSU Department of Anthropology at the College of Arts and Sciences, coauthored research published earlier this year in a special issue of the Journal of Archaeological Method and Theory.
In "Mississippian Culture and Cahokian Identities as Considered Through Household Archaeology at Carson, a Monumental Center in North Mississippi," Mehta takes a closer look at the history of the 1050 AD-era settlement known today as Cahokia, a flourishing city occupied by thousands of families just across the Mississippi River from modern-day St. Louis.
The research reveals how Cahokian influence spread across North America, how migrants carried aspects of their cultural identity with them, and how those migrants were either welcomed or rejected upon branching out into foreign regions. A series of excavations were conducted at various archaeological sites in the Mississippi River Valley region for the research.
"This is a prestigious journal and I'm excited to share research that truly changes our understanding of politics and migration 1,000 years ago. It is also collaborative work with great friends and a research mentor," Mehta said.
Mehta collaborated with several colleagues for the special issue, which focused entirely on Cahokia Dispersion; Sarah Baires, Eastern Connecticut State University; Melissa Baltus, University of Toledo; Elizabeth Watts Malouchos, Illinois State Archaeological Survey; and independent scholar John Connaway, who worked for the Mississippi Department of Archives and History for over 40 years. His team's archaeological findings paint a more accurate picture of what life in the southeastern portion of North America was like long before European colonists arrived.
"My article and other articles in the special issue show that Cahokia, the most expansive city in North America north of Tenochtitlan, present-day Mexico City, sent immigrants out throughout the Eastern woodlands and that migration, much like migration in the past, happened in unique and varied ways — not in predictable or uniform ways. It shows that Cahokia engaged in trade and exchange with other cities for goods across the late prehistoric United States," Mehta said.
Mehta recently penned an article for The Conversation that discusses some of the most significant findings from the research, including specific examples of architecture and tool construction discovered in the team's excavations that can be traced back to Cahokia's mound-building civilization.
"It looks like they were remembering their homeland, adopting local practices while keeping their own traditions alive. In modern settings, this phenomenon is often called a diaspora — an enclave of immigrants living among local populations with their own practices and beliefs that hearken back to where they came from," Mehta said.
Thomas Pluckhahn, professor of anthropology at the University of South Florida and vice-president of the Florida Archaeological Council, said the findings are not only an important piece of our nation's history, but also relevant to present-day issues.
"The research by Dr. Mehta and colleagues is a vital next step in our understanding of the migrations that transformed the eastern portion of the continent of North America beginning around 1,000 years ago, as well as the relevance of the movements of these groups of people for the understanding of contemporary migrations," Pluckhahn said.