Florida State University celebrates its newest graduates at Fall 2022 commencement ceremonies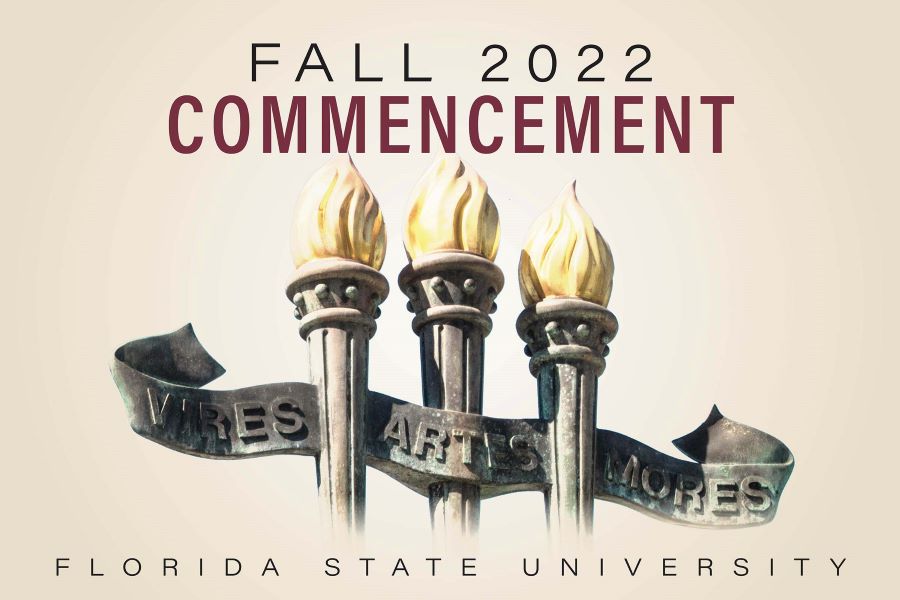 Florida State University is set to celebrate its Fall 2022 graduates Friday with two commencement ceremonies at the Donald L. Tucker Civic Center. Graduates from the FSU College of Arts and Sciences will cross the stage during the 7 p.m. ceremony and hear remarks from two-time alumna, and one of the nation's premier scholars in African American Literary and Cultural Studies, professor of English Maxine Montgomery.
This fall, 3,243 students will receive their degrees from FSU. Of that number, 2,053 will receive bachelor's degrees, 976 will receive master's/specialist degrees and 117 will receive doctorates. Nearly a quarter of this fall's graduates hail from the College of Arts and Sciences with more than 700 Arts and Sciences students receiving their degrees.
Graduates from the College of Arts and Sciences will begin their ceremony at 7 p.m. and hear the commencement speech from Montgomery, the recipient of five University Teaching Awards. She has published or edited eight books and created 11 new courses in the Department of English.
Among the Fall 2022 graduates are Caroline Sizemore and Kade Raynor, who will receive their bachelor's degrees tonight and look forward to their post-graduation journeys.
"Wherever my life takes me, my only goal is to leave no stone unturned," Raynor said. "My hope is that I have a career where I can say that I never passed on an opportunity or gave anything less than my all."
Raynor completed his undergraduate degree in environmental science in the Department of Earth, Ocean, and Atmospheric Science, alongside a minor in business administration and management. He has attended classes at the Florida State University Republic of Panama campus this semester and returned to the U.S. just in time to walk in graduation.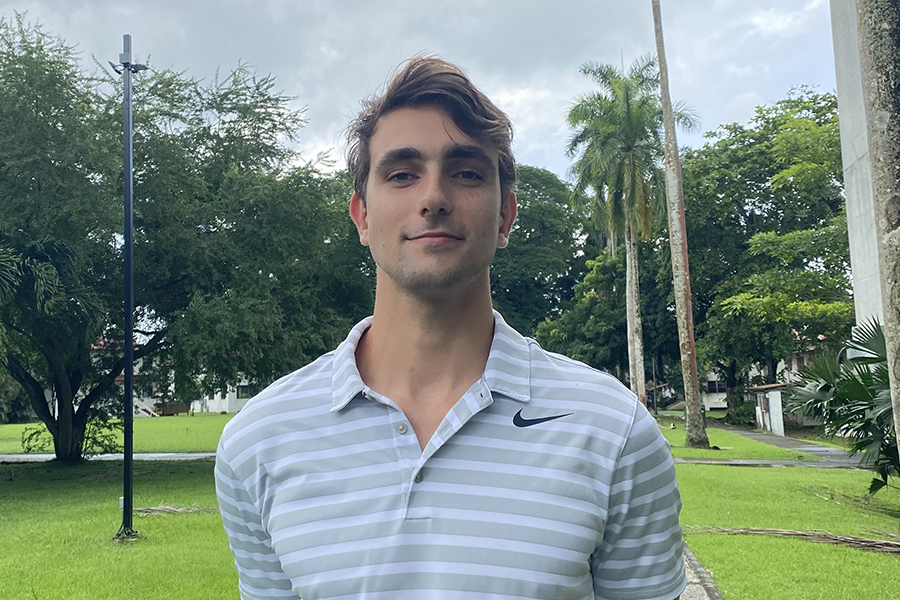 "Studying abroad was the single most influential thing I did at FSU. It immersed me in a completely different culture, introduced me to new people, and took me to places that I had never visited," Raynor said. "Knowing that I can thrive in a foreign environment gave me the confidence to put myself in new, exciting situations that I would have otherwise shied away from."
As a member of the Kappa Sigma fraternity and a graduate of FSU's Honors Program, Raynor's favorite part about FSU is how willing his professors, friends and advisers were to ensure he had the greatest college experience possible. For example, when Raynor mentioned his interest in agribusiness to biology professor Mirella Martínez at the FSU Republic of Panama campus, she set up meetings for Raynor with leaders in agribusiness, biotechnology and green engineering.
As students such as Raynor worked in the EOAS department and abroad to engage in environmental science research and internships, other undergraduate students such as Caroline Sizemore worked to learn the intricacies of another language in the Department of Modern Languages and Linguistics. Because Sizemore's language concentration is Arabic, she also traveled abroad to grow her knowledge.
Sizemore pursued her bachelor's degree in Middle Eastern studies, and during her time at Florida State, she served as a member of the Arabic Honors Society and the Baptist Collegiate Ministry on FSU's campus. She was recently awarded the Ada Belle Winthrop-King Undergraduate Scholarship in Arabic which she used to travel to Jordan last summer to improve her language proficiency.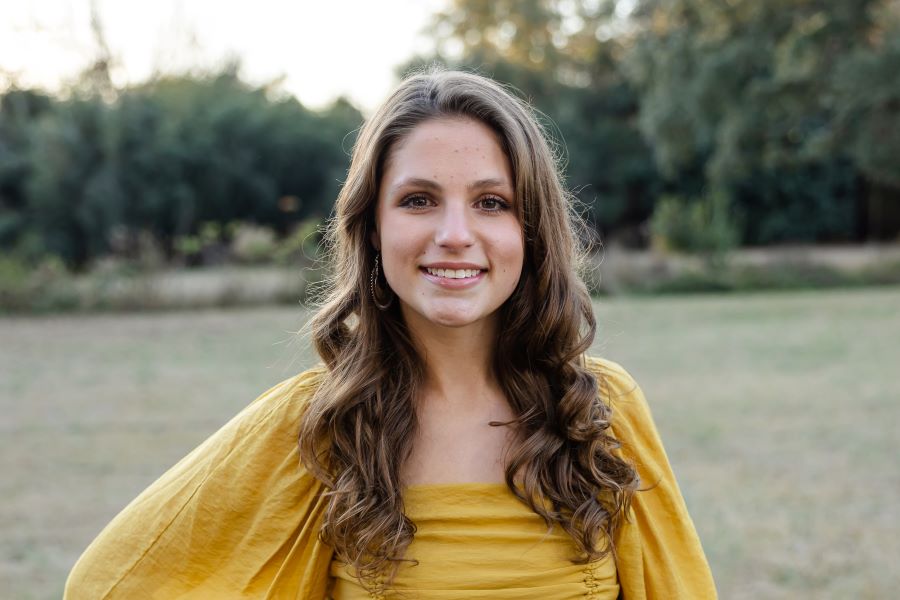 "I am most proud of my growth in Arabic throughout my undergraduate career," Sizemore said. "I'm incredibly lucky to have received the Winthrop-King Arabic scholarship and studied Arabic in an immersive context in Amman, Jordan. My experience abroad taught me more than I ever imagined."
After graduation, Sizemore hopes to utilize her skills in Arabic to support Arab refugees in any capacity. Her passion for Arabic culture and language translates into her desire to work for an organization such as the International Rescue Committee, a non-governmental organization that helps refugees adjust to their new homes. Though she will miss FSU, Sizemore is optimistic that her degree has prepared her to serve others domestically and internationally.
"I am forever grateful for my time here at FSU," said Sizemore. "I'm especially grateful for the faculty that have helped me develop my passions and opened doors for me to learn and explore those passions deeper, and for my friends that have become family through this university."
For more information on FSU's Fall 2022 commencement ceremonies, visit commencement.fsu.edu.