Florida State English professor and poet honored with endowed fellowship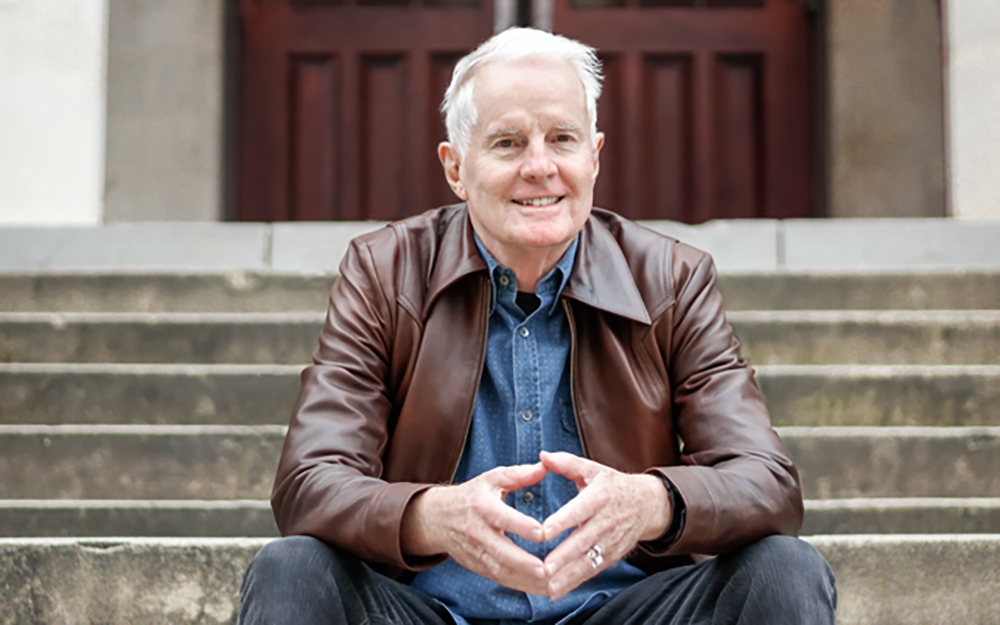 Generations of Florida State University alumni are part of a campaign aimed at honoring a renowned professor's five decades of service and setting a path for his future legacy.
Current and former students and faculty from the Department of English have made over 150 gifts to support the David Kirby Graduate Fellowship within Creative Writing in recognition of the more than 50-year career of Robert O. Lawton Distinguished Professor of English David Kirby.
For Kimberly Ashworth, a 1979 graduate of the English program, there was no question as to whether she would support the fellowship, which is endowed to recruit and support graduate students in FSU's world-class creative writing program.
"When I first read that a fellowship was established in his name to support graduate students, I immediately wanted to participate. Any poetry student would be blessed to work with Dr. Kirby and benefit from his experience, leadership, and contacts," Ashworth said. "Thinking back on my student years, I know how important it is for students in any field to attend professional conferences, lectures and seminars to meet leaders in these fields and learn about current developments, publications and opportunities. I'm honored to be part of this sustainable legacy of excellence."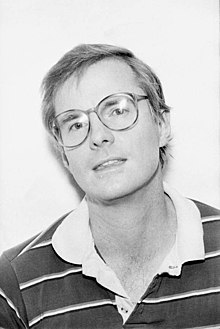 The David Kirby Fellowship within Creative Writing was organized in 2020 to honor Kirby's work over more than five decades at Florida State. Since joining FSU's faculty in 1969, Kirby has penned and published 36 books and has received numerous honors, including a Brittingham and Felix Pollack Prize in Poetry, a John Simon Guggenheim Memorial Foundation fellowship, and multiple grants from the Florida Arts Council. His writings regularly appear in the Best American Poetry and Pushcart Prize volumes, and his most recent work, "Help Me, Information," was published in 2021.
"Truthfully, my favorite memory of Dr. Kirby is his teaching style, regardless of the class. Never have I experienced a more gifted and generous teacher and mentor," Ashworth said. "His witty, charming, erudite demeanor encouraged me to be my best self and excel beyond my own expectations. His support and inspiration when I was his student provided a foundation that sustains me to this day, both personally and professionally."
At FSU, Kirby has also been awarded a grant from the National Endowment of the Arts, a W. Guy McKenzie Tenured Professorship, a College of Arts and Sciences Teaching Award, four University Teaching Awards, two Teaching Incentive Program Awards, four Pushcart Prizes, a Robert O. Lawton Distinguished Fellowship, Florida Humanities Council's Florida Lifetime Achievement Award for Writing, and an FSU Distinguished Teacher Award.
Chris Bosler, a 1983 graduate of the Department of English and the College of Business, said he's thought back to Kirby's lessons hundreds of times in preparation for business presentations over the years.
"I learned from him that while preparation is important, so is taking risks, being open to your intuition and creativity, and being willing to adapt right until the very moment you walk into a room full of people. He was always highly prepared for every class, but he often veered from his prepared material to adjust to the moment — and to us," said Bosler, who also serves on the FSU Alumni Association Board of Directors and the Leadership Council for the College of Arts and Sciences. "I'm thankful I can honor an outstanding writer and teacher who had such a positive and lasting effect on my life. Dr. Kirby represents the very best of FSU."
Both Ashworth's and Bosler's most treasured memories at FSU stem from courses with Kirby, and students —past and present — appreciate his active engagement and encouragement and how he relates to each student in the classroom.
"I'm happy students remember me fondly, but I'm even happier that they believe in the humanities as much as I do. Like Kim and Chris, most of these people found success in other fields, but it was the FSU English Department that provided the education and mindset that made their journeys possible. Sometimes when you're young and you tell people you're going to study poetry and literature, they look at you as though you're crazy," Kirby said. "When you're older and you tell people you studied poetry and literature, they say, 'I wish I'd done that.' The Kimberly Ashworths and Chris Boslers of this world are living proof that you can't possibly make a better choice."
To learn more about the David Kirby Graduate Fellowship within Creative Writing and make a gift, contact Nancy Smilowitz, the college's assistant dean of development, at (850) 294-1034 or nsmilowitz@fsu.edu.