Faculty Spotlight: Choeeta Chakrabarti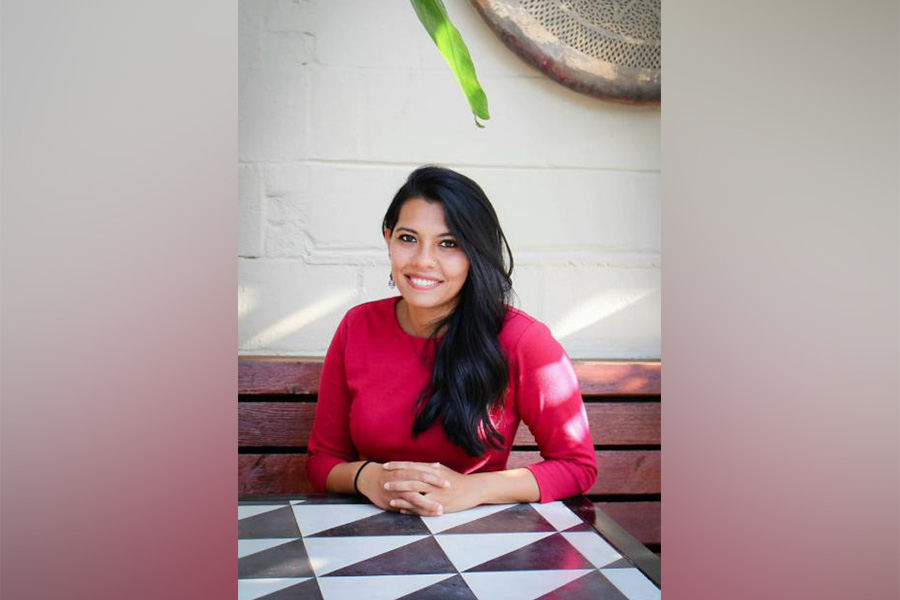 Choeeta Chakrabarti is a specialized teaching faculty member in the Department of Anthropology, part of Florida State University's College of Arts and Sciences. In 2009, she earned her bachelor's degree in biotechnology from St. Francis College for Women in Hyderabad, India. In 2011, she earned her master's degree in sociology from the University of Hyderabad. Chakrabarti then earned her doctorate in cultural anthropology from the University of Florida in 2018. She works as a cultural anthropologist, conducting both domestic and international research with focuses on the rise of American nationalism and the sociocultural and environmental factors that shape health outcomes.
What brought you to Florida State University? Why do you enjoy working at FSU?
In my previous role at the University of Florida, I worked as a medical scientist on various health-related projects. Although it was a valuable experience, my passion lies in teaching and advancing my anthropology research. As soon as a professional opportunity arose at FSU, I applied, and I have been a faculty member here for almost three years. FSU boasts a highly collaborative atmosphere where researchers are receptive to partnering on innovative projects and the students are highly motivated. The campus is so beautiful, too!
Can you break down your areas of research for us?
My doctoral thesis explored the rise and proliferation of white nationalism in modern-day America. While I remain interested in this topic, I have shifted my focus to medical anthropology over the past four years. As a cultural anthropologist, my overarching research goal is to examine the intersection of health, culture and politics, specifically the social determinants of health or the sociocultural and environmental factors that shape health outcomes.
What inspired you to choose your field of study?
During my formative years, I was drawn to a career in medicine, but I eventually realized my true calling is in the field of social science health. Growing up in India, I was deeply impacted by the horrific Gujarat genocide against Muslims, which fueled my desire to work in human rights. Upon completing my master's degree in sociology, I realized that I could either pursue a career in human rights through law or anthropology. Although I had no prior exposure to anthropology, I was intrigued by the concept of cross-cultural variation and decided to pursue it as my chosen field.
What do you want the public to know about your research? Why are your topics important?
Our current global issues, including pandemics and climate change, are greatly influenced by the rise of nationalism. Without a proper understanding of how these movements are fueled and sustained, it is impossible to develop international solutions. Our initial reactions to these movements as individuals are often emotional, but this hinders constructive dialogue. Accurately representing nationalist cultures in research is crucial, as misrepresentation only serves to fuel extreme ideologies.
Regarding my research on the social determinants of health, it is increasingly clear that genetics only account for some of our health outcomes; most of our health is shaped by our environment, including our neighborhoods and cultural beliefs about health, disease and the body. To fully comprehend health disparities in the U.S., it is necessary to examine the intersection of health culture and structural factors.
What is your favorite part of your job?
My favorite part of my job is definitely the people — both faculty and students. As an extrovert, I thrive on interaction with others. In my position, I work with a diverse group of individuals, which energizes me. Additionally, working with students throughout the year, whether through lectures or individual projects, is incredibly rewarding.
Who are your role models? Are there certain people who have influenced you most in your life and career?
I have had several individuals who have been important role models in my life and career, but by far, the most influential person has been my mother, Chandana Chakrabarti. She is the epitome of courage and strength. Growing up in a patriarchal environment, she fought against all odds to break the glass ceiling. Her unwavering spirit and fearless attitude have had a profound impact on me.
What do you like to do in your free time?
When I am not buried under academic articles, you can find me on a hiking trail or in a park. I am an avid camper and love the outdoors. Another one of my passions is salsa dancing, something I have been teaching for a long time. I am also a bit of a foodie and love discovering new restaurants.
Do you have any exciting upcoming projects or goals you're working towards?
I have two upcoming projects I am particularly excited about. One focuses on examining obstetric violence, or the emotional or physical abuse people endure during pregnancy and/or childbirth, in India. The second project is an investigation into the practice of manual scavenging otherwise known as the unsanitary practice of manually cleaning up human excreta that is usually associated with the lowest rung of India's caste system. These projects will provide me with a unique opportunity to understand the confluence of health, culture and politics on a global scale as well as provide my students with learning opportunities. Additionally, I am working with colleagues at the University of Alabama and University of Florida on a project aimed at addressing how and why socioeconomically vulnerable Black women have disproportionately higher rates of cervical cancer.
If your students only learned one thing from you (of course, hopefully they learn much more than that), what would you hope it to be?
The importance of cultural empathy. I want my students to understand that different cultural perspectives and practices are not inherently right or wrong, but simply different, and to approach other cultures with an open mind. This ability to understand and appreciate other cultures is critical for building bridges and creating a more just world.