Winter 2019
| Tue, 01/15/19
From start to STEM
FSU-Teach celebrates 10 years of success
By Doug Blackburn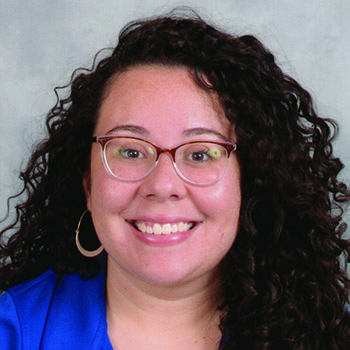 Nancy Narvaez-Garcia is a relative newcomer to the world of secondary education, but she's already making an impact in Leon County schools. In just her third year as a sixth-grade science teacher at Fairview Middle School, Narvaez-Garcia has been asked to take on leadership roles at her school and on the district level. She was recruited for the team that redesigned the district's curriculum for science, and she was the youngest trainer in the district's professional development program last summer.
Narvaez-Garcia believes there's a simple explanation for her success — FSU-Teach. She graduated from Florida State University's interdisciplinary program in April 2016 with bachelor's degrees in Geoscience and Education, and was hired immediately.
"I believe it helped me be better prepared in my first year with classroom management," Narvaez-Garcia said."I already had strategies under my belt, and I was able to hit the ground running."
FSU-Teach, now celebrating its 10-year anniversary, was one of just 12 institutions in the U.S. to receive funding in 2008 from the nonprofit National Math and Science Initiative. Ellen Granger, director of the Office of Science Teaching Activity in FSU's Department of Biological Science, and professor Sherry Southerland from the College of Education have been overseeing FSU-Teach since its inception.
The program focuses exclusively on grooming future math and science teachers, zeroing in on the STEM fields where there is a critical shortage of teachers nationwide. It started with the freshman class in 2008 and produced its first graduates in 2012. To date, there have been more than 125 FSU-Teach graduates.
Masters of the classroom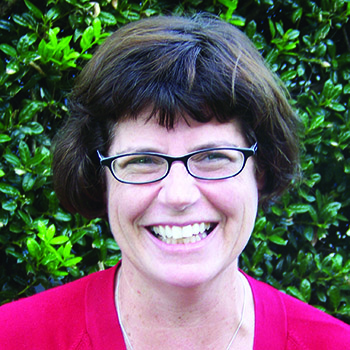 A key FSU-Teach component is the addition of master teachers to the FSU faculty. FSU-Teach recruited four experienced secondary-school teachers, two in math and two in science, to mentor and help students in the program learn skills to be successful leading a classroom.
Cindy Dyar, a master teacher in mathematics, taught at Deerlake Middle School in Tallahassee before joining the Florida State faculty. She said FSU-Teach is doing exactly what it is designed to do: improve the quality of STEM education in secondary schools.
"We're producing strong math and science teachers in that they know their content and they also know how to teach it," Dyar said.
"Administrators call me from around the state wanting to know how many graduates we have, and would they be willing to go to their schools," Dyar added. "Our teachers get snapped up right after graduation, sometimes before."
Since the launch of FSU-Teach, nearly 40 institutions have added similar programs, including the University of Florida, Florida International University and Florida Institute of Technology.
Two majors at once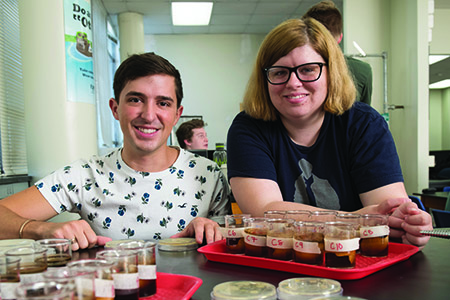 Granger believes one of the attractive features of FSU-Teach is that students are able to earn a double major and still graduate within the required 120 credit hours. And because graduates such as Narvaez-Garcia are well prepared and able to enjoy success the moment they begin their careers, they are more likely to stay in the profession. According to data compiled by the UTeach Institute at the University of Texas at Austin, graduates of such programs have an 83 percent retention rate after five years, far better than the national average of roughly 65 percent.
"It's not an easy profession and it doesn't get the respect it deserves." Granger said. "Teaching tends to be a revolving door; many teachers leave the profession after five years. We're proud of the numbers from our program. Our students are quite successful when they get into schools. We have principals calling us after they hire an FSU-Teach teacher."
Desmond Cole, who serves as principal of Godby High School in Tallahassee, has five FSU-Teach graduates on staff.
"[FSU-Teach] is phenomenal." Cole said. "[The teachers] come in and they're ready. Their planning is excellent and that's where teachers often fall short. They keep kids busy, and not frivolously busy." Cole added. "When I look at résumés, I try to see if anyone has been in FSU-Teach."
Funding has been critical to FSU-Teach's success. After the initial grant, Florida State received a second endowment of $1 million from the National Math and Science Initiative to match a $1 million gift that former longtime FSU Provost Larry Abele secured from the Helios Education Foundation. The interest from those two $1 million gifts helps cover many of the program's costs, Granger said.
"Preparing teachers requires clinical educational experiences, much like preparing doctors and nurses," she said. "This means that high-quality teacher preparation has to cover expenses that some other educational programs do not."