Summer 2020
| Mon, 07/20/20
Seminoles Forever
Alumni faculty members deliver on FSU's legacy of excellence
By Tom Morgan
Florida State graduates know the adage, "Once a Nole, always a Nole," but a group of academics are making that saying their life's work. Alumni-turned-faculty members are found across the university, but many call the College of Arts and Sciences home.
Some departed FSU after completing undergrad degrees or graduate school, choosing to return to Tallahassee and bring their expertise to a new generation of students or pursue research. Others wished to continue important work already underway.
Since earning doctorates at FSU and other institutions, these alumni continue to make fascinating contributions as scientists, scholars and authors.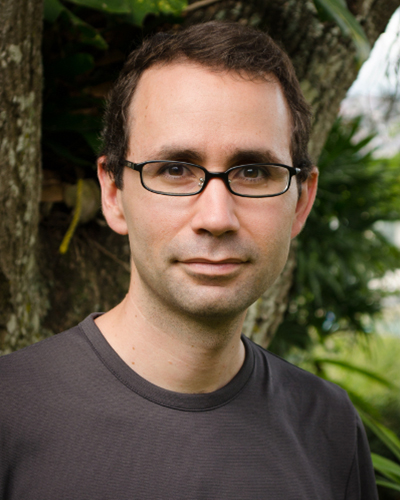 Fernando Febres Cordero
Ph.D., Physics, 2007
Associate professor of physics Febres Cordero studies the smallest building blocks in the universe, working with fellow FSU High Energy Physics Group members to understand how particles interact, evolve, and combine to create matter. While theoretical work is often abstract, historically, knowledge generated by high energy physicists has led to practical technological applications with huge impact in modern society. Febres Cordero uses quantum field theory to make precise predictions for physics experiments.
"You have a theory and experiment and try to see if they match. What's exciting is maybe the predictions don't work, which means there may be something new, some sort of missing piece," Febres Cordero said.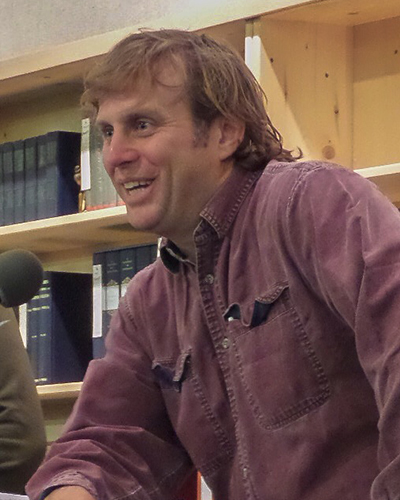 Skip Horack
B.A., Creative Writing, 1998 | J.D., 2001
Before returning to FSU, where he now serves as an associate professor and the director of the Creative Writing Program, Horack spent six years practicing law in Baton Rouge, La. The author of "The Other Joseph," "The Southern Cross" and "The Eden Hunter" finds proximity to FSU's research activities makes for better stories. Horack's latest writing project involves scuba diving and underwater scientific research set in North Florida. To make the story believable, and accurate, he enrolled in an FSU Coastal and Marine Laboratory course that trains individuals to conduct such work.
"After I get enough pages down, the world of the next book very much begins to feel like some second, and secret, life I'm living," Horack said.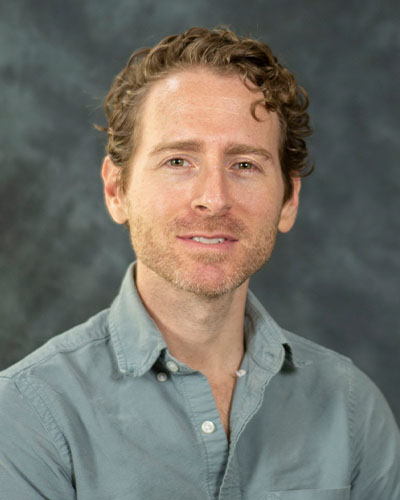 David March
B.S., Psychology, 2004
March, an assistant professor of psychology, studies responses to perceived threats of bodily harm. His work covers phenomena including phobias and anxiety, responses to which have social cognitive components not yet fully understood, he said. People can often experience reductions in anxiety and phobic responses only for the responses to spontaneously reoccur.
"Threat is paramount but also endemic, meaning it's the most important thing to account for in any situation and possibility for it exists everywhere," March said. "There are important implications for many of our behaviors."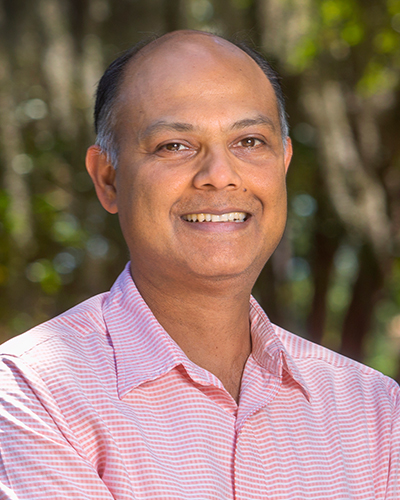 Vasubandhu Misra
M.S., Meteorology, 1994 | Ph.D., Meteorology, 1997
As a professor of Earth, Ocean and Atmospheric Science, Misra's widespread research interests include seasonal climate forecasting to aid Florida water management decisions, studying Atlantic tropical cyclones, and understanding seasonal monsoon variation in Australia and India using a variety of numerical models. Like storm seasons, Misra acknowledges learning and teaching are also cyclic.
"In a Research I university setup, where teaching and research are complementary to each other, it's invigorating to involve students in research and watch their progression," Misra said. "Initially you train them and eventually you learn from their work, which provides fodder for future research questions."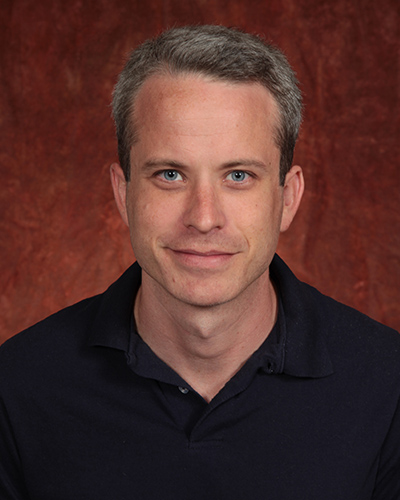 Richard Oberlin
B.S., Mathematics, 2002
A Tallahassee native, Oberlin followed in his father's footsteps as a faculty member in FSU's math department. Now an associate professor studying a branch of pure mathematics known as real analysis, Oberlin says pure math lays the foundation for realworld applications years down the road. His narrow subfield of harmonic analysis has led to algorithms used to compress computer images and audio and to transform CAT scan sensor data into representations of the human body.
"Pure math has intrinsic value. I place it alongside music, literature and art as an expression of human creativity," Oberlin said.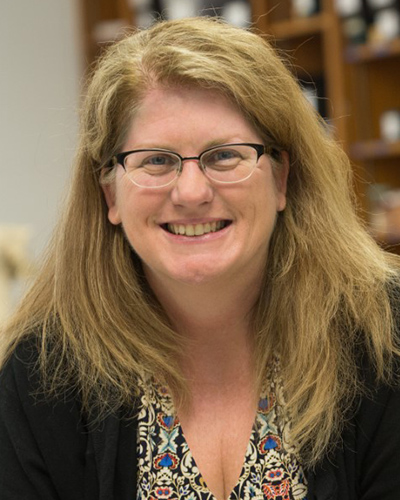 Tanya Peres
B.A., Anthropology, 1995 | M.A., Anthropology, 1997
Peres, an associate professor of anthropology, says her biggest research question is "What's for dinner?" since her area of study is what people ate hundreds and thousands of years ago. As lead investigator, in 2017, Peres initiated the FSU Apalachee-Spanish Mission Archaeology Project. She collaborates with anthropology department chair Rochelle Marrinan to study Apalachee and Spanish foodways during the Mission Period, 1633- 1704, in the Red Hills Region of Tallahassee.
"History happened everywhere, not just in faraway places," Peres said. "Unearthing history that happened in our backyards is one small way we can learn about and share how people were born, raised and fed their families, and died here."
Jessica Ribeiro
M.S., Psychology, 2011 | Ph.D., Psychology, 2014
Ribeiro, an assistant professor of psychology, conducts research across three major domains of suicide science — risk, cause and intervention. Her work tries to identify who is at risk and when they will engage in suicidal behavior; what causes and deters suicidal behavior; and how to translate causal information into efficacious interventions and how to widely implement those solutions.
"There has been more suicide research over the last decade than at any other point in history, but U.S. suicide rates continue to climb," Ribeiro said. "Understanding this perplexing trend is a major impetus of my work."
Alan Spector
M.S., Psychology, 1981 | Ph.D., Psychology, 1984
For the past 40 years, Spector, a Distinguished Research Professor, has conducted neuroscience research related to taste: He seeks to understand how taste information from the mouth is used by the brain to influence behavior and physiology.
"Many clinical conditions and diseases are directly or indirectly caused or exacerbated by food and fluid intake," Spector said. "I hope my research advances understanding of gustatory system function and that this knowledge can be harnessed to develop interventions that can promote healthier eating and drinking."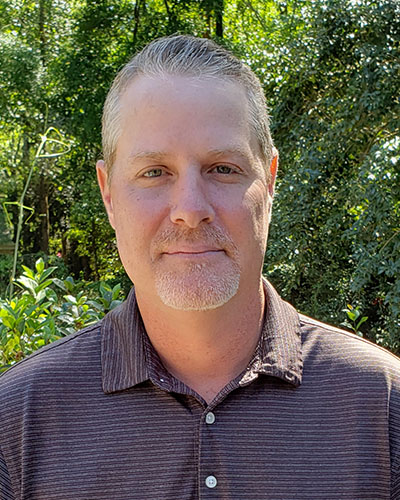 Tim Stover
B.A., Humanities, 1994 | M.A., Classics, 1997
As an associate professor of classics, Stover has a special interest in epic poetry. His new book, "In the Wake of the Argo: Valerius Flaccus and his Flavian Epic Successors," will examine complex appropriation of Flaccus' "Argonautica," an epic poem centering on the quest of Jason and the Argonauts, by his successors in the Roman Empire's Flavian Dynasty, 69-96 CE.
"This project breaks new ground in analyzing interrelations among epic poems of the era and, for the first time, demonstrates Valerius Flaccus's influence on his contemporaries," Stover said.