Summer 2020
| Mon, 07/20/20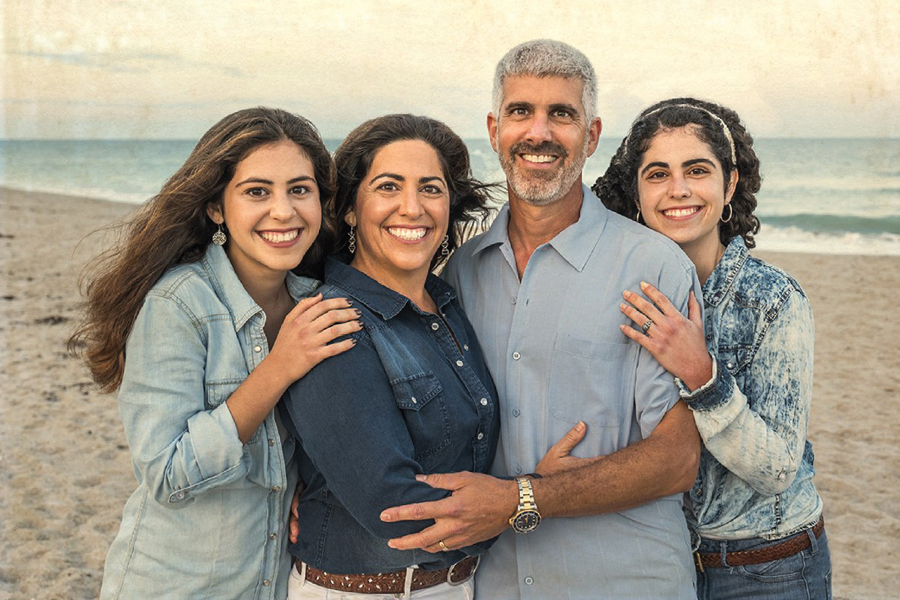 Beating the Odds
Jessica Dixon advocates for students with disabilities while using her own to become a better researcher
By Casey Taylor
Florida State neuroscience major Jessica Dixon's fascination with the brain started on her 10th birthday. That day, her sister, Alex, had brain surgery to treat a severe neurological movement disorder and suffered a subdural brain hemorrhage.
"She was not expected to recover. They were not sure she would even survive," Dixon said.
Alex's family and doctors worked hard to help her rehabilitate and graduate high school on time. Dixon helped her sister relearn everything she had lost, and co-authored a book, "A Stroke of Luck: A Girl's Second Chance at Life," with her mother, Juli, about the experience. The family speaks at conferences around the country to bring awareness to the learning practices of students with disabilities.
Dixon's drive proved important when, five years later, Dixon was diagnosed with a movement disorder of her own at age 15 — Tourette's Syndrome.
"A movement disorder nearly cost my sister her life, and now I had one too. It was terrifying," she said.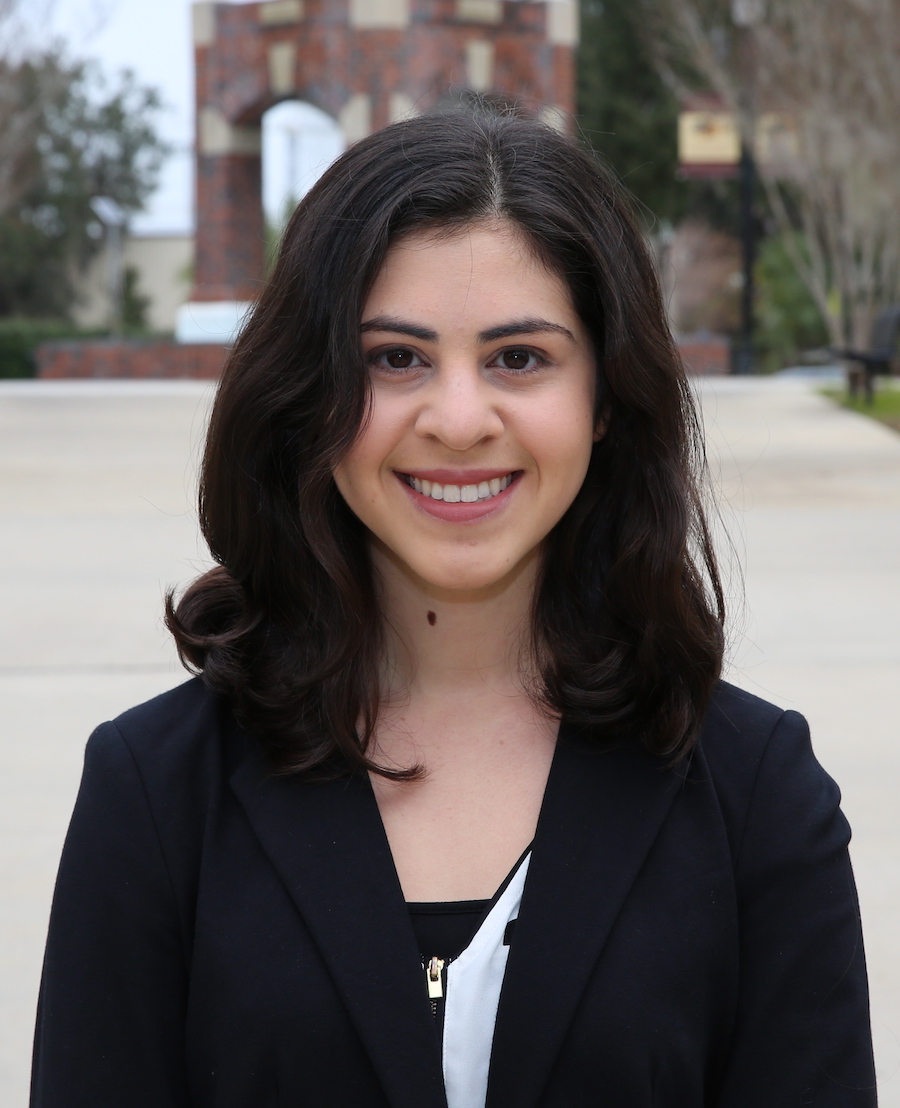 Patient and researcher
Dixon joined a Tourette's clinical trial to explore treatments, and the experience solidified her interest in neuroscience.
"Having Tourette's gives me a better perspective to approach research because I know how it feels to be a participant in that process," Dixon said. "I know what having a disability feels like, which makes me a more compassionate researcher."
As a high-achieving student — she is an FSU Presidential Scholar — Dixon has accumulated an impressive slate of accomplishments, and she only just finished her sophomore year. In Spring 2020, Dixon was awarded a prestigious Barry Goldwater Scholarship — the top undergraduate award in the country for engineering, mathematics and science — for her research into hyperactivity in the CA1 region of the hippocampus, an area associated with navigation and Alzheimer's disease in mouse models.
The award provides Dixon with up to $7,500 in both her junior and senior years from the Barry Goldwater Scholarship and Excellence in Education Foundation to cover tuition, fees, books, and room and board.
A new challenge
FSU began offering neuroscience as an undergraduate major in Fall 2018, the same year Dixon started as a freshman.
"Jessica excels in the classroom, takes full advantage of research opportunities, and actively engages in outreach activities as a strong advocate for students with disabilities," said Lisa Eckel, director of the Interdisciplinary Program in Neuroscience and a psychology professor.
Dixon conducts research in the lab of assistant professor of psychology and neuroscience Aaron Wilber, whom she met through FSU's Undergraduate Research Opportunity Program. In Wilber's lab, Dixon examines mouse models of Alzheimer's disease and compares navigation in new surroundings, among the first abilities compromised in the early stages of Alzheimer's, to these abilities in normal mice.
Doing the work
She has expanded on that work by examining activation in the hippocampus of mice with Alzheimer's disease and attempting to determine if overactivity in that area is a compensatory mechanism or a symptom of injured brain cells.
Understanding brain changes in mice with early Alzheimer's disease can lead to an earlier diagnosis in humans — present treatments are often applied too late to be effective, she said.
Dixon received the 2019 Scott and Ina McNichols Undergraduate Research award, an IDEA Grant offered through the Center for Undergraduate Research and Academic Engagement and, in the coming year, Wilber will advise her honors thesis.
"Jessica has the work ethic to succeed and is exceptionally independent," Wilber said. "It's extremely rare for an undergraduate to be this independent in generating and refining their own research ideas."
Dixon's aspirations include a career as a professor and researcher of neurological conditions, including movement disorders.
"As our program grows and matures, Jessica will serve as a role model for those who follow her," Eckel said.
Casey Taylor graduated from FSU in May with a bachelor's degree in English with a concentration in Editing, Writing and Media, and Italian.