Cheers to 50 years
Florida State University's London Study Centre celebrates its golden jubilee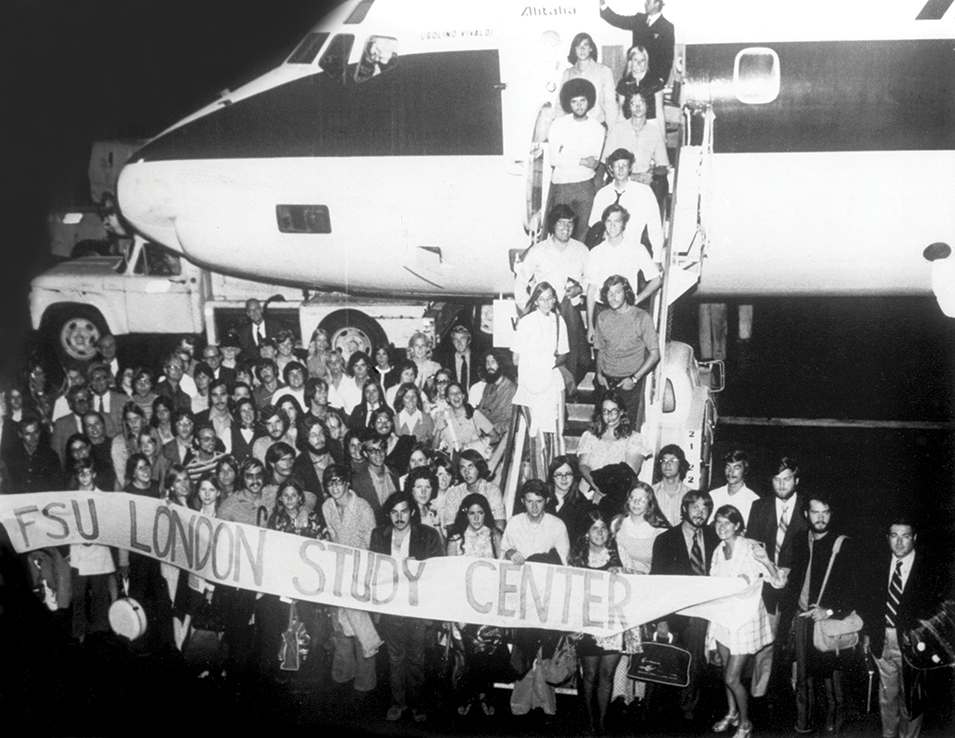 In the heart of London in 1971, the Beatles were just embarking on their new solo careers, bell-bottom jeans were all the rage, and the United Kingdom was still adjusting to the introduction of decimal currency. That year, Florida State University welcomed its first students to its new study abroad program in London.
The world has changed a great deal since 1971 and the FSU London Program has evolved and grown right along with it. As the FSU London Study Centre marks its milestone 50th anniversary, the students, faculty, and staff who have been part of the program's story look back with fond memories.
Since the program's inception, the number of FSU students enrolled has increased ten-fold. Course offerings on British literature and history are now joined by STEM classes and a wide range of major-specific programs, and the operation has upgraded from rented hotel space to permanent residence in a row of 17th-century townhouses in the heart of London's historic Bloomsbury district.
Kathleen Paul, director of the FSU London Study Centre, said, "Through it all, FSU London's core values have remained constant: academic integrity and attainment; experiential learning; the strength of the Seminole community; and students' readiness to immerse themselves in their new home, to become Londoners not just for a semester, but as an integral part of who they are."
In addition to offering classes in everything from chemistry and biology to archaeology and philosophy, the program also presents students with opportunities for internships suited to a broad range of majors, including marketing, business, logistics, media, government, arts and many more.
Included within all of the programs are opportunities to explore sites like the Tower of London, Westminster Abbey, Shakespeare's Globe, and Kensington Palace before taking a boat ride down the River Thames or enjoying a spot of afternoon tea. Recent program additions, such as day trips to the studios where the Harry Potter books were brought to life on film, have quickly become student favorites.
Beyond the city, students have taken group trips to numerous historical and cultural sites, including Edinburgh, St. Andrews, Bruges, Ypres, Bath, Stonehenge, Liverpool, North Wales, Oxford, Cambridge, Brighton, the Lake District, Yorkshire and Cornwall.
"This experience enables students to gain an understanding of another culture and the global community in which they live," said James Pitts, who has served since 1995 as the director of FSU International Programs, which oversees the FSU London Program. "This anniversary validates the wisdom of Florida State University's leadership 50 years ago in establishing a study center in the heart of a cultural and financial center of Europe. Tens of thousands of students in the past 50 years have benefited from this decision."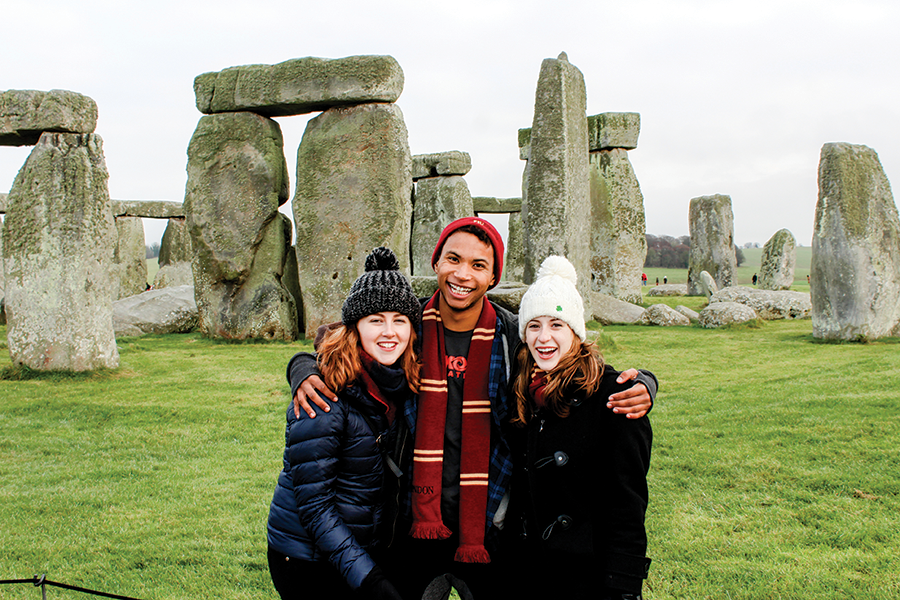 Among those students is Caitlyn Bergman, who jumped at the opportunity to study abroad in London during her sophomore year in 2016. Bergman, a two-time FSU alumna who earned her bachelor's in psychology in 2018 and master's in social work in 2021, remembers being overcome with emotion during her first visit to Parliament Square.
"This was the moment it really hit me that I had traveled 15 hours to go to school for a semester in an entirely new part of the world I had never seen before. I couldn't have been more excited," Bergman said.
Bergman made unforgettable memories both in her courses and venturing out with classmates, including waving to Leonardo DiCaprio on the red carpet at the London premiere of "The Revenant," and traveling to Paris to practice the French she'd learned in her classes at Diffenbaugh under the sparkling lights of the Eiffel Tower.
"The FSU London Program gave me the opportunity to explore things I never would have been part of. I got to travel the world with my best friend and make friends from other parts of the world who I never would have met otherwise. Friends I'll keep forever," Bergman said.
Bergman, now a social worker and community engagement specialist with the Fifteenth Judicial Circuit of Florida, said the experience taught her to live outside of her comfort zone and continues to inspire her every day.
"It helped me to take risks I would have been afraid to take before, and led me to a master's degree and a wonderful job in government," she said.
As the FSU London Study Centre celebrates its golden jubilee and prepares to welcome in another new class of students from the arts and sciences and beyond, Paul is already looking forward to working with the students who will take the program forward to future milestone anniversaries. The heart and soul of the program, Paul adds, its true purpose, has remained unchanged through the years.
"Perhaps most significant of all is that studying abroad is one practical step towards transforming our world from an impersonal sphere of strangers into a global community of interconnected individuals," Paul said. "Make a difference: study abroad."
Hannah Meister contributed to this story.