Voices for change
Florida State University reacts to tensions of race, diversity in America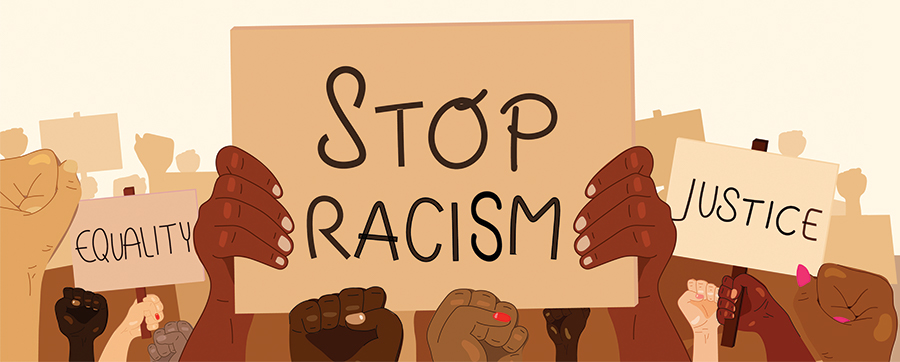 As citizens across the U.S. took to the streets this summer, marching for social justice, equality, and police reform, students, faculty and staff from Florida State University joined the movement and grappled with how to address systemic racism not just in the nation, but also within the institutions of academia.
Following several high-profile use-of-force incidents in Tallahassee and an outpouring of concern by members of the FSU community, President John Thrasher announced creation of the President's Task Force on Anti-Racism, Equity and Inclusion. The group's immediate responsibilities include exploring the university's historical connections to race and ethnicity, identifying racial and ethnic disparities on campus, and implementing initiatives in support of the diversity and inclusion goal in the university's strategic plan.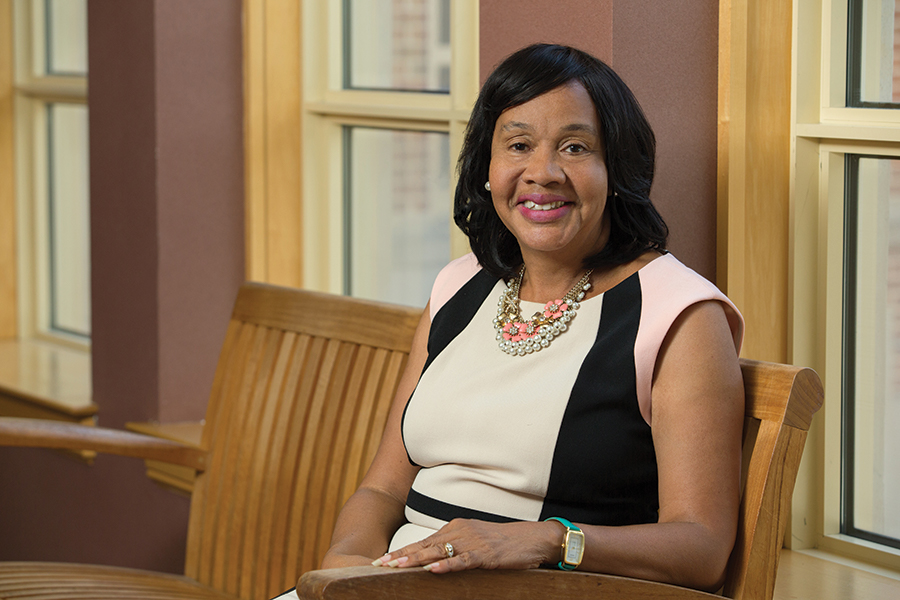 "Over the last several months, it has become clear FSU does not exist in a vacuum; instead, our campus culture mirrors situations confronting Tallahassee and the nation as a whole," said Maxine Montgomery, professor of English and the task force's chairperson. "Use-of-force incidents involving law enforcement in Florida's capital city along with local Black Lives Matter activism tell us that, despite its veneer of Southern charm and tranquility, Tallahassee is not insulated from the racial unrest gripping the rest of society."
While the task force was assembled in response to the nationwide call for police reform in the wake of violence directed towards Black citizens, specifically the tragedies surrounding the deaths of George Floyd, Ahmaud Aubery, Breonna Taylor and others, it also responds to an open letter from FSU's Black faculty outlining a series of initiatives geared toward addressing issues of concern for faculty, staff and students of color.
Achieving inclusion
The task force's membership includes 26 individuals representing FSU's student, faculty, staff, alumni, and academic constituencies and is led by a four-person executive committee.
As chairperson, Montgomery brings with her experiences gained through a career steeped in advocacy including years of service as an adjunct professor assisting FSU's Center for Academic Retention and Enhancement in its mission of recruiting, retaining, and graduating first-generation college students; scholarship in areas of critical race, gender, and post-colonial literary and cultural studies; and work on university committees, including the 2018 President's Panel on Buildings, Statues, and Naming.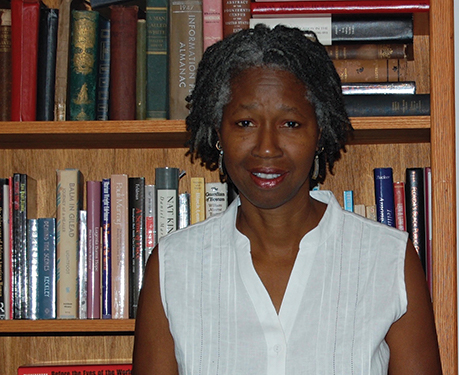 Also serving on the executive committee is professor of history, director of the women's studies program, and three-time FSU alumna Maxine Jones. Like Montgomery, she served on the 2018 President's Panel on Buildings, Statues, and Naming. Jones, the task force's subcommittee chair on historical legacy, said FSU is her home and she wants it to be the best version of itself that it can be.
"When discussing history, we tend to sweep uncomfortable topics under the rug. Another responsibility we've been delegated is documenting the history of FSU in relation to race and ethnicity with an emphasis on the experience of Black people and Native Americans," Jones said. "We need to acknowledge our history, we need to own it, and we need to confront it, if necessary."
The task force is composed of a subcommittee on recruitment, retention and diversity training; a subcommittee on campus climate; and Jones' subcommittee on historical legacy. Each week, one subcommittee or the full task force assembles to provide a panel open for discussion.
Rawan Abhari, an undergraduate double majoring in Middle Eastern studies and economics, is among several students appointed to the task force and the only student serving on the campus climate subcommittee. Abhari provides perspective on how to intentionally engage students and meet their mandates for a better university environment.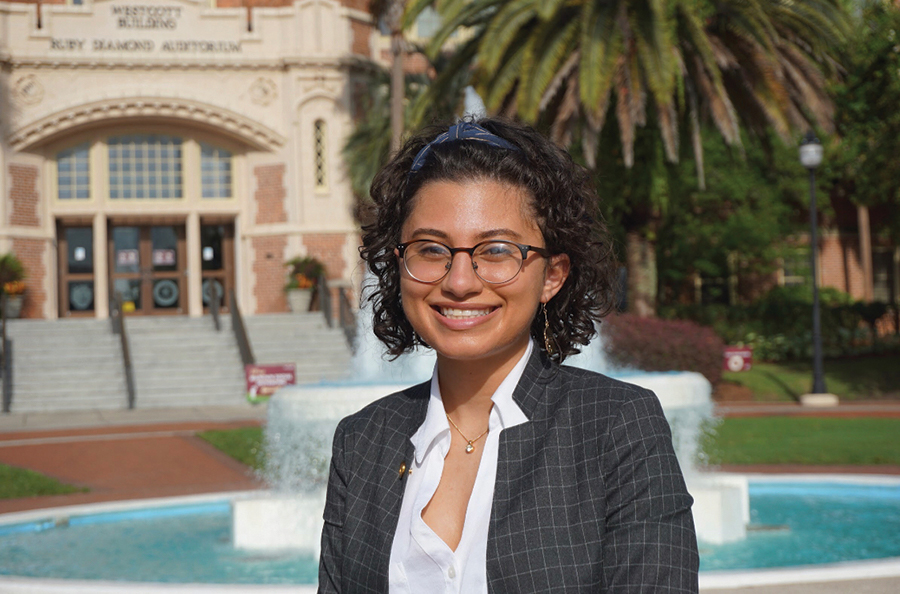 "Understanding America's foundations in the continual fight for equity is paramount. One of my committee's main objectives is working with the history department to cultivate a first-year curriculum around race, social issues, and local history," Abhari said. "More specifically, we're creating a new, consistent, and publicly-stored campus climate survey to give insight on the specific factors we must improve upon from the perspective of students, staff, faculty and alumni."
Results-driven activity
Associate professor of history and faculty co-chair of the Latinx Faculty and Staff Network Robinson Herrera is a member of the subcommittee on recruitment, retention and diversity. He recognizes the sense of urgency in the task force's work and as well as the administration's dedication to lasting solutions.
"President Thrasher is deeply committed... He understands this isn't a short-term project that will be completed by one president and then upended by subsequent administrations; we're determining how the committee's achievements can be institutionalized long-term," Herrera said.
However, members of the task force understand they alone cannot drive the lasting change necessary to break the bonds of systemic racism and inequity.
"We have a chance to make a difference at FSU, but that change requires full participation from everyone. I invite broader participation through public comment and written correspondence," Montgomery said. "I am making a special appeal for your input, as I am committed to seizing this moment in our national, local, and institutional history as a means of not only foregrounding issues of race that have been ignored on our campus, but also creating a more inclusive institutional culture."
For the latest on the President's Task Force on Anti-Racism, Equity and Inclusion, and to join upcoming panels, visit president.fsu.edu/taskforce.
McKenzie Harris is pursuing a master's in Media/ Communication Studies. She earned a bachelor's in English with a concentration in Editing, Writing and Media in May 2020.