News Maker
Alumnus Ryan Benk helps create one of America's most popular morning news programs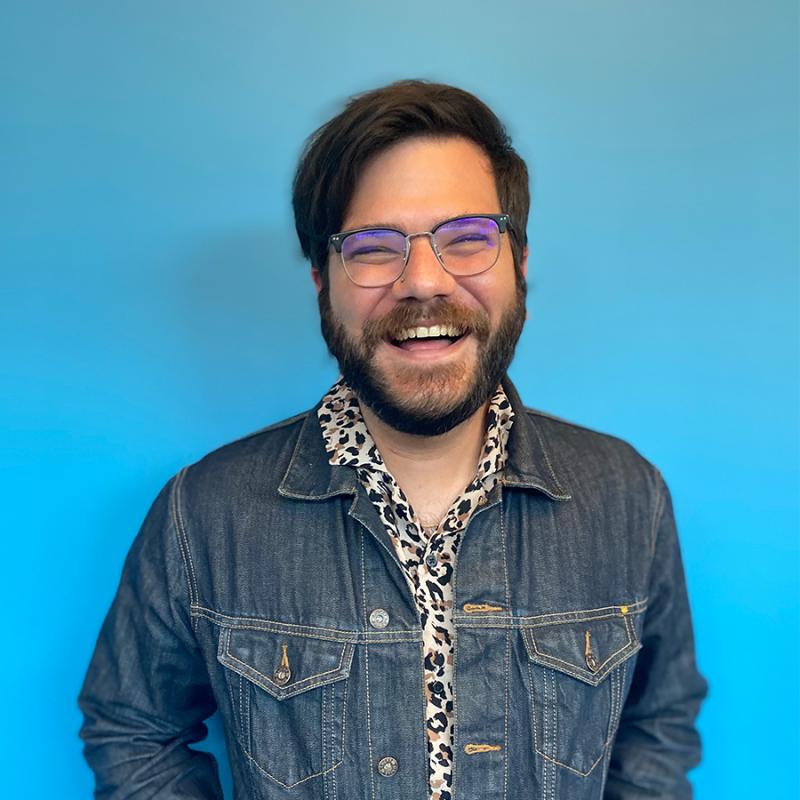 Ryan Benk came to Florida State University because he wanted to learn how to tell stories. He did and has since found tremendous career success, just not in the medium he would have guessed before his time in Tallahassee.
Today, he helps bring NPR news to 60 million people across various platforms each week as a producer of its flagship show, "Morning Edition."
Benk, who graduated with a bachelor's degree in English literature and minor in film studies, earned his first internship in public radio while still a student and was electrified by the nonprofit's demanding and special mission.
Mission critical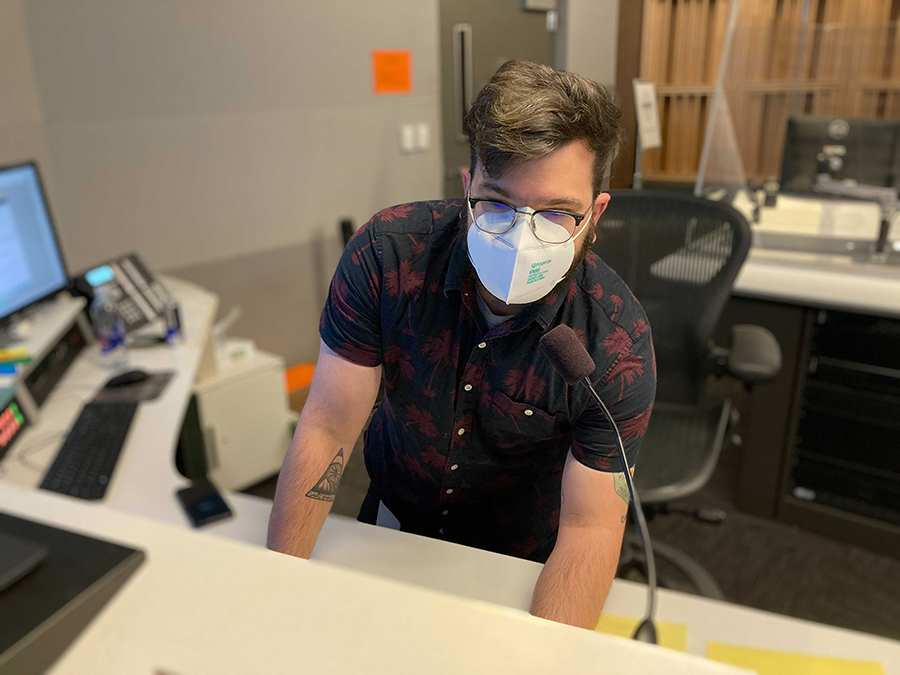 "NPR's work is a public service, not only to report the news and give the public information, but to do so for everyone and for free," Benk said. "It's a guaranteed service that every person has, not just Americans."
More than 1,000 employees at NPR, not including 1,069 public radio stations, produce shows that cover local, national and global news. The organization, which celebrated its 50th anniversary in May 2021, also makes subject-based shows and segments covering science, business, politics, culture, and music. And NPR's digital platforms generate a worldwide audience rivaling those tuning in via radio.
"Morning Edition" alone is a massive undertaking with a staff of about 50 people working around the clock, Benk said.
"To pull together a two-hour weekday show, the staff works in rotating shifts. Some work overnight, some hold normal day shifts, and others work everything in between. As a producer, my schedule is based on what's needed," he said.
"Morning Edition" includes reporting from correspondents around the world, across the nation, and just down the street from its Washington, D.C., headquarters. For Benk, the show's work covering governance at home and abroad is especially important because governments and regimes have the power to rapidly transform lives.
New home
Benk's father and much of his extended family fled Nicaragua in the 1980s, looking to rebuild their lives in the U.S., and escape a brutal and devastating revolution and counter-revolution that ultimately killed tens of thousands, cost billions in damage, and halted civil liberties in the Central American nation.
"They ran for their lives, but also for the freedom to have public beliefs about politics and things of that nature. What I'm doing is an extension of the freedom they sought," Benk said. "My dad did not just leave for himself, but for his future children to have a chance at a better life. It's not lost on me that I get to do this job because this country has a free press and individual rights."
Much of Benk's family would eventually settle in Miami, where he was born. When it came time to choose a university, FSU was just close enough to home and had excellent programs for an aspiring writer. It was at FSU where he first discovered a passion for news.
Training ground
Benk started his career as an intern with WFSU Public Media, a collection of public broadcasting stations operated by the university serving most of north Florida. That includes NPR-affiliate radio stations, a PBS-affiliated television station and the Florida Channel, the state government's equivalent to C-SPAN — the collection of which forms an incredible training ground for journalism and other communications-based careers.
"We are complicated and do a lot on any given day," said WFSU Program Director Tom Flanigan, "so we have an internship program where we train students into full-fledged reporters in our operation as quickly as possible. We want them to have the same experiences as the staff so, when they leave, they're prepared to work anywhere."
"FSU is so much more than just classrooms. The entire community embodies a type of spirit dedicated to learning. I learned from the curriculum, sure, but also from experiences I could have only found there."

— Ryan Benk, FSU alumnus
Many FSU students who are accepted into WFSU internships are English and communications majors because strong writing skills are essential to the work. While the program has several student success stories, Benk stood out quickly because of his approach to journalism.
"His enthusiasm and relentless curiosity were driving forces for his success," Flanigan said. "He would gather as much information as possible and ask his questions until they were answered. Not many interns could go into an interview with a Senate president and hold their own."
Benk said his education, combined with experiential training at WFSU, has been life changing. It's also led to lifelong connections with mentors who gave him his start and continue to support his career development.
"FSU is so much more than just classrooms. The entire community embodies a type of spirit dedicated to learning. I learned from the curriculum, sure, but also from experiences I could have only found there," Benk said.