Legislative Champion
Alumnus Clay Ingram returns to campus as FSU's chief lobbyist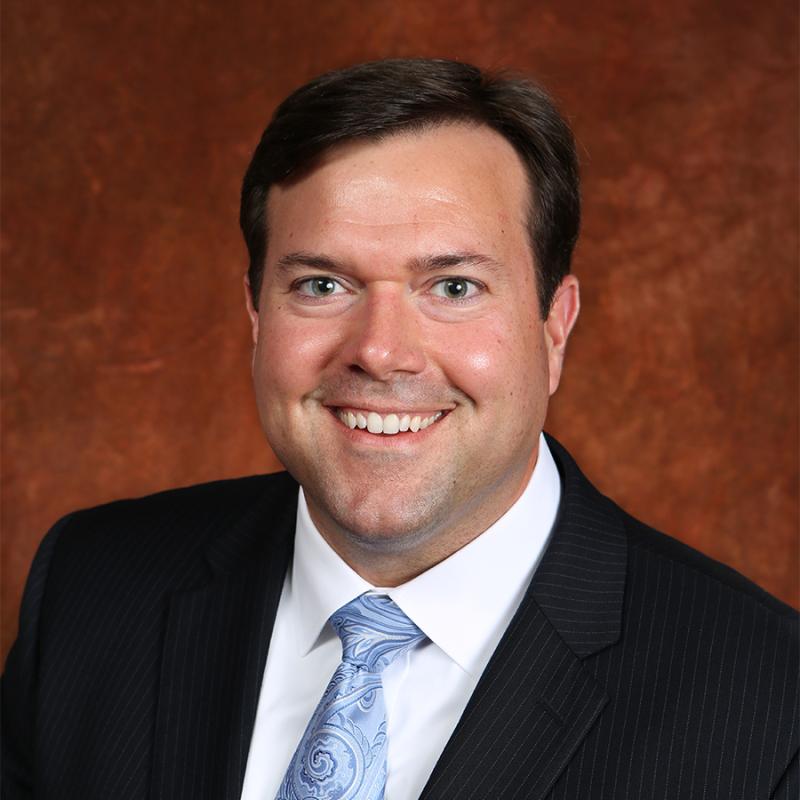 Like many Florida State alumni, Clay Ingram first became a Seminole standing next to his mailbox, reading a letter. The difference, however, was Ingram's letter arrived when he was a junior in high school. And it came from Bobby Bowden.
At the height of one of college sports' greatest dynasties — 1990's 'Noles football — the legendary coach saw Ingram's game tape. The rest is history: Ingram chose FSU and, as long snapper, helped the team win its second national championship of the decade in 1999.
After more than 20 years, Ingram is back on campus, this time as a different kind of champion. As FSU's chief legislative affairs officer, the primary lobbyist advocating for the university to state lawmakers, Ingram has a new title, but the role is a continuation of his lifelong, off-the-field passion for politics and public service.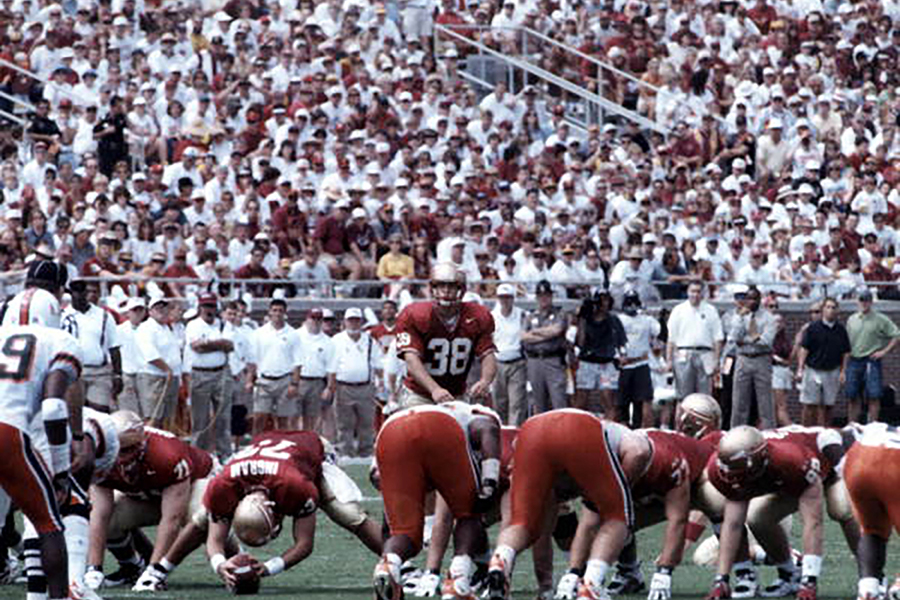 Public servant
"I was interested in current events, even as a kid. I wanted to affect things I saw on the news," Ingram said. "As I got older, I realized I could do that by getting involved in the political process, and that desire to effect change grew stronger."
After short stints as a high school teacher and football coach, Ingram turned to politics, where he served his hometown of Pensacola from 2010 to 2018 in the Florida House of Representatives. As a committee chair, he oversaw state road, bridge, and business infrastructure plans, and veteran-focused projects on behalf of Pensacola's immense military community.
"I miss getting calls from exasperated constituents and being able to help," Ingram said. "It was incredibly rewarding to help a single mother get child support or help someone having a technical problem get their driver's license."
Following his House term, Ingram became CEO of Volunteer Florida, a state agency that administers national service programs, such as AmeriCorps, and coordinates volunteers and donations before and after disasters.
University advocate
Ingram joined FSU's Office of Governmental Relations in 2020, assuming the chief lobbyist role from Kathy Mears, who moved downtown to serve as chief of staff to the Florida Senate president. In addition to advocating for FSU, Ingram is a conduit connecting legislators and staff, both providing and receiving information.
"A good lobbyist can be an incredible resource regarding institutional knowledge or subject-matter expertise, giving you their perspective and the antithesis. I've tried to embrace that, to be an honest broker of information while being a passionate advocate," he said.
Ingram helps Florida's government make informed decisions when writing laws and policies, and formulating its $92 billion-plus annual budget. Some decisions have a massive impact on FSU, and an outsized effect on the College of Arts and Sciences, the largest and most academically diverse on campus, said Dean Sam Huckaba.
"It's not a given we'll get the funding we desire from the Legislature. FSU has to make the case every single year, and that makes Clay's role necessary and very important," Huckaba said.
State investment
When lawmakers invest in FSU, it can lead to economic growth and paradigm-shifting scientific achievement. State lawmakers played a key role in persuading the National Science Foundation to award the National High Magnetic Field Laboratory to a three-institution partnership including FSU, the University of Florida, and Los Alamos National Laboratory in 1990.
Scientists at the FSU-headquartered MagLab use high magnetic fields to study everything from cancer cells to lithium batteries in innovative ways, and its ranks include Arts and Sciences and FAMU-FSU College of Engineering professors, as well as full-time, world-class researchers and staff.
The lab also hosts about 1,800 scientists from dozens of countries annually as it's the only facility of its kind in the U.S. and the largest, highest-powered magnet laboratory in the world.
"Findings at the lab now result in a steady stream of about 450 refereed publications annually with Florida State on the byline," said MagLab Director Greg Boebinger, who is also a professor of physics. "Professors and researchers with world-unique skills have come to FSU because they want proximity to the MagLab."
The state government is a supportive stakeholder in the venture, which returns more than $6.50 in economic activity per $1 invested by the state, Boebinger said, but the work requires ongoing explanation for lawmakers because of its breadth and complexity.
"It's hugely important we have a lobbyist who can present our stories from across the university and advocate for Florida State," he said.
Voice your support
FSU alumni, students, and community members can help convey the university's value to lawmakers through the Advocate for Florida State program. This statewide network is vital to FSU's success and allows your voice to be heard during the legislative process.
Learn more and sign up today at advocateforfloridastate.fsu.edu.