Advocacy in Action
Attorney and Grad Made Good Neil St. John Rambana guides immigrants on the path to citizenship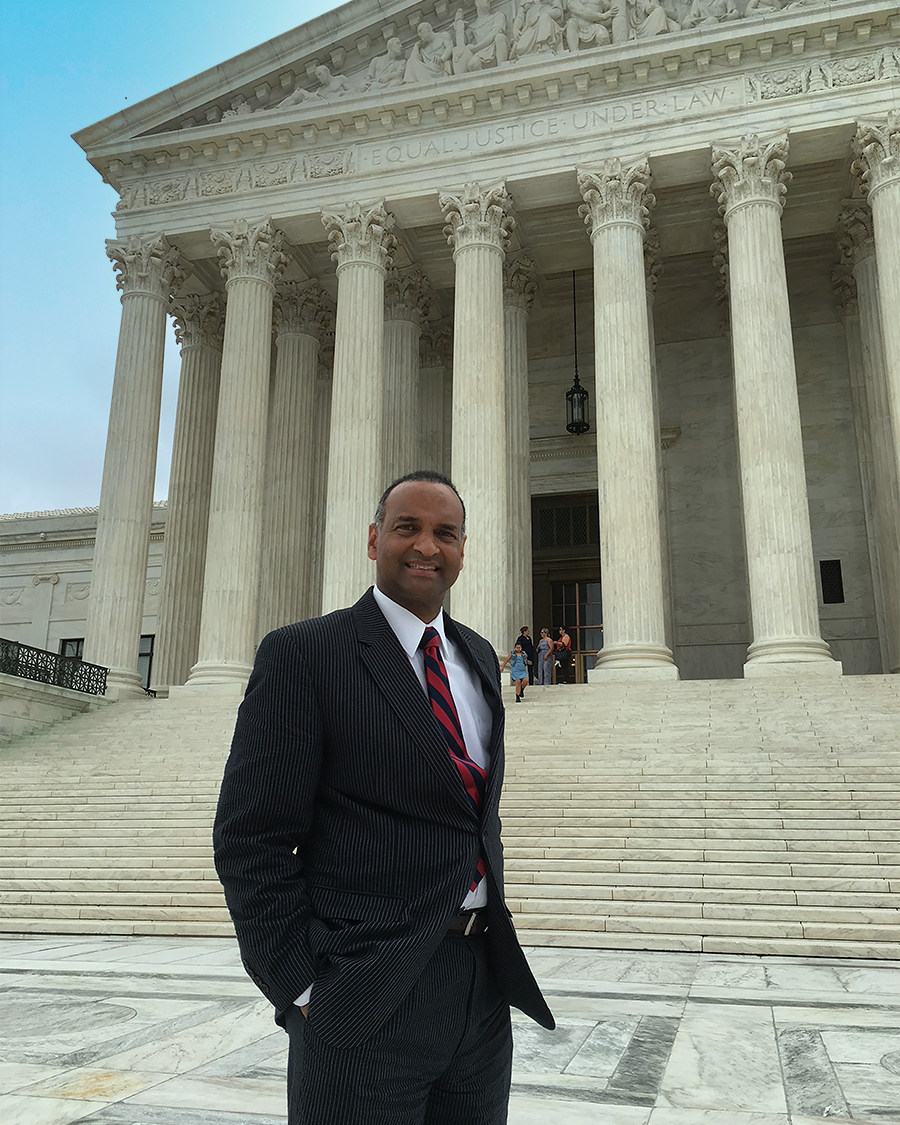 When the time came for Neil St. John Rambana to choose where he would attend college, he wasn't just seeking a good education. He was also looking for a lifestyle change.
Rambana's family, originally from Jamaica, moved to Homestead, Fla., when he was 12. After attending middle and high school in south Florida, Rambana wanted to get back to his comfort zone: He needed an environment more like his hometown of Kingston.
Friends were choosing Florida State, and he found the idea intriguing. Rambana made the decision to relocate to Tallahassee in 1987 and immediately knew it was the place for him. Towering trees, friendly people, and a laid-back way of life were what he needed. It felt like home.
"Coming to Tallahassee was interesting," Rambana said. "It had all the vestiges of Kingston. It was comforting. It was more tranquil than south Florida."
Rambana, now a successful immigration lawyer in Tallahassee, earned several degrees from FSU, including a dual bachelor's in English literature and political science with a minor in public administration. He also has a master's in international affairs.
"My idea was to study political science when I started at Florida State to prepare for law school," said Rambana, who was honored by the FSU Alumni Association this year as one of three 2021 Grads Made Good, an awards program honoring alumni who have made outstanding contributions in their community or chosen field. "Studying English helped improve my reading and writing. I really enjoyed it. It instilled in me the discipline necessary for law school."
Inspired by his mother's career as a legal assistant, he went on to earn a law degree from Nova Southeastern University in Fort Lauderdale, Fla. After graduation, he convinced his wife, Elizabeth Ricci, whom he met in law school, that they should settle in Tallahassee.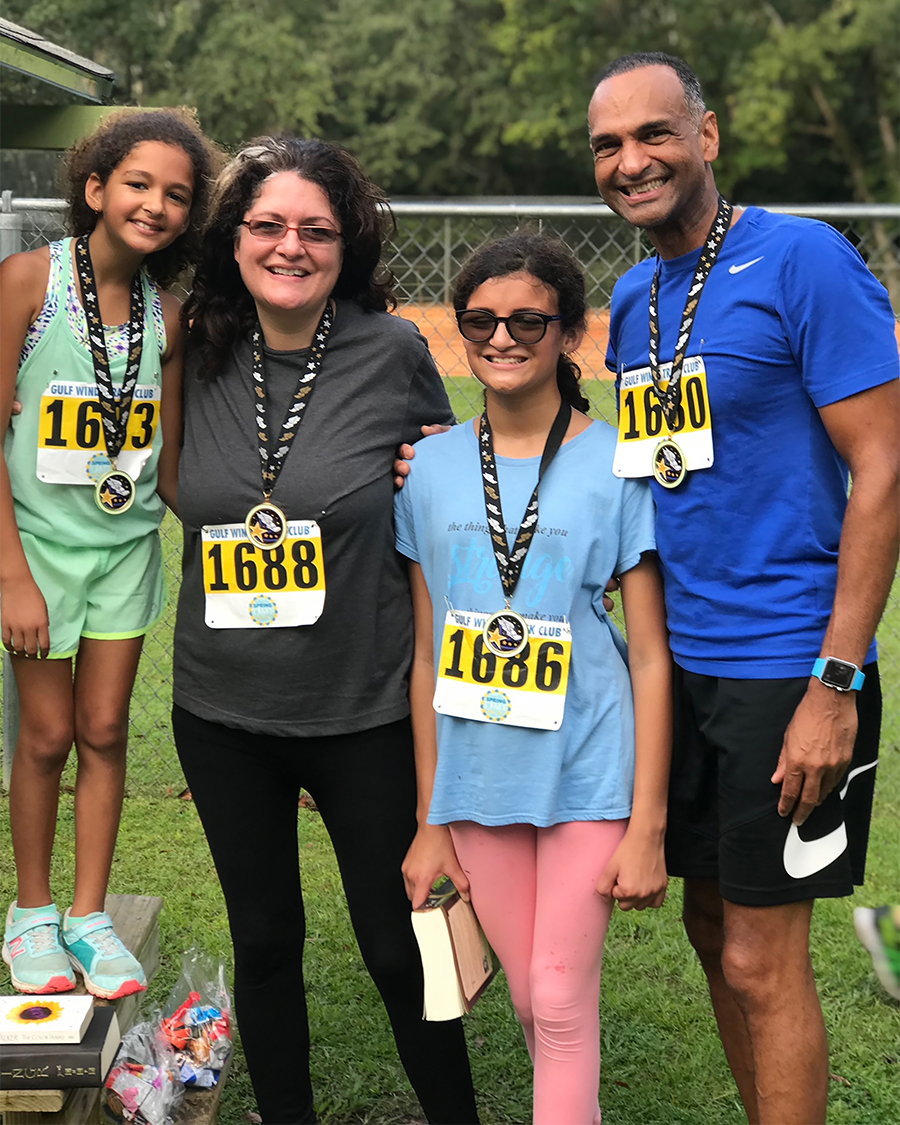 The couple's area of specialty was the suggestion of Ricci's father, who himself spent three decades working in immigration law. On his advice, the pair opened a practice in Tallahassee. Starting their careers by owning a small business was risky, especially in an area where immigration law wasn't a hot-button issue.
"We knew it wasn't going to be like Orlando, Miami and Atlanta," Rambana said. "We would need to pound the pavement. We had to put in the time and go to places like south Georgia and Pensacola to let people know we were there to help."
Rambana, who has served as the keynote speaker at several naturalization ceremonies, sees his job as a mission to help people in need.
"One of most rewarding things for me is that it's not like family law where you're helping people going through divorce," he said. "In this field, you're reuniting and keeping families together."
Rambana & Ricci, P.L.L.C. also helps foreign-born researchers at universities, including FSU, and private employers through EB-2 National Interest Waivers. These self-sponsored green cards are for individuals with advanced degrees and high achievement in their professions. The team has secured entry for exceptional candidates from a range of fields, including science, arts, business, education and athletics.
Ricci estimates half of their firm's business comes from assisting people who need National Interest Waivers. About 30 percent of these clients go on to work at FSU.
Beyond their legal work, Rambana and Ricci are active in almost a dozen non-profit organizations and boards. He serves as treasurer of the Tallahassee/St. Maarten Foundation, which helps students move from that island community to attend college. The foundation provides financial assistance and helps young people acclimate to life in the U.S.
"It's our obligation to help," he said. "We want to give back to the community. It's a win-win for us to let people know how we can help make this a better country. People with expertise in economics, physics, whatever it may be, bring those talents here. It makes us a stronger and more competitive nation."
Rambana maintains a presence on campus. He has twice been named part of Seminole 100, which recognizes the 100 fastest-growing FSU alumni-owned or alumni-led businesses, and he often speaks to immigration law classes at FSU's Public Interest Law Center.
Darby Kerrigan Scott directs the Immigration and Farmworker Project in the Public Interest Law Center. She was one of Rambana's connections who nominated him for the alumni association award.
"His unwavering commitment to sharing his time and expertise in the immigration field has benefitted countless FSU Law students, our clients, the immigration community and me tremendously," she said.