Dedicated Service
Florida State's behavior analysis master's program serves generations coast to coast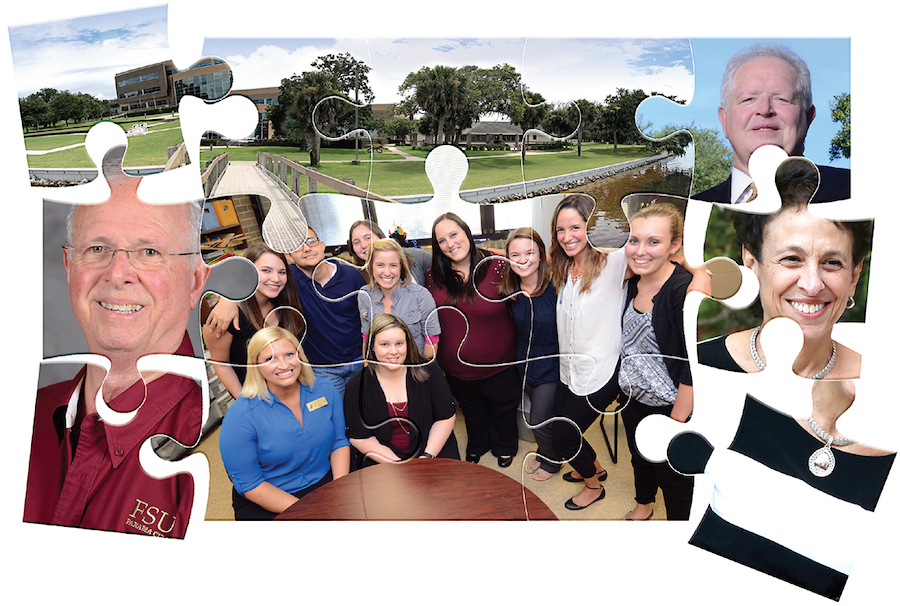 Sometimes you just have to seize the moment. In the late 1990s, a movement in the field of psychology aimed to serve people with developmental disabilities and autism. Around the same time, Florida State University's Department of Psychology ended its Panama City-based graduate program in applied psychology.
Jon Bailey, FSU Tallahassee faculty since 1970, had served on the initial board certifying behavior analysts and wondered who was going to train practitioners to support these newly identified patients. He found his answer on the Panama City campus: The master's program in Applied Behavior Analysis launched in 1999 — the first of its kind at a public university in Florida — with just under a dozen students and Bailey at the helm.
Chart topper
Randy Hanna, FSU Panama City dean, said the program is vital, locally and nationally: More than 300 graduates practice evidence-based behavior analysis therapy across the U.S. 
"The best part," Hanna said, "is our graduates are able to meet the needs of the children."
FSU's ABA program was ranked No. 1 in the country twice in the past five years and three times in the past six years, 100 percent of graduates passed the national certification test.
Team effort
Through his research and certification board service, Bailey knew the coursework and field training needed for an ABA program. Ellen Berler, then psychology associate chair, provided feedback and shepherded the plan through necessary channels. Their combined skills helped gain approval.
"I couldn't have done it without her," Bailey said.
As a clinical psychologist with a behavioral background, Berler, now retired, was intrigued by the proposal.
"He designed it based on students' needs, and people saw how it would benefit the campus and community," she said.
Advertising generated interest locally, and Bailey touted the program to faculty from other universities during academic conferences, so they could then recommend FSU's program to their graduates.
Elevated education
FSU's ABA program was unique: It met all certification requirements, and every student could secure an assistantship and tuition waiver. Within five years, the program met academic accreditation and professional certification standards.
"What Doctor Bailey has delivered is aspirational," said psychology chair Frank Johnson, who also described Bailey as a mentor. "It gives a new point of contact between the general public and the discipline of psychology."
The ABA program accepts 16-18 students a year and only in the fall because of the order classes must be taken. Practica are woven deeply into the curriculum, and the cohort is usually split between Panama City and Tallahassee. Classes are taught via live interactive television, and faculty commute to ensure personal contact with all students. Bailey, now semi-retired, teaches one class a semester.
"Dr. Bailey's vision for establishing Tallahassee and the Panhandle as a hub for ABA training is something we have continued to strive toward," said Amy Polick, FSU ABA alumna and current program faculty member. "Among our primary missions is to pay it forward by providing the same high-quality training we received from Doctor Bailey."
Perfect practice
Co-located with the ABA program is FSU's Early Childhood Autism Program, which serves as a practicum agency for ABA students. Since 2001, students working under the supervision of FSU ABA alumni have served autistic children ages 2 to 23 with behavior therapy through ECAP.
"ECAP functions like a training hospital for graduate students learning to conduct effective, evidence-based ABA therapy with children with autism," said Polick, who also serves as ECAP development director.
In the beginning, ECAP provided home-based behavioral services to children with autism, but the addition of an on-campus clinic in 2012 and a Parent Resource Center in 2015 have been integral to serving more than 100 families over the past two decades. ABA program alumna and current ECAP program director Nikki Dickens attributes her success to outstanding preparation.
"When I graduated in 2005, I used skills from the ABA program to start my career with the State of Florida. It was my dream to return and serve the program that gave me so much," Dickens said. "In 2013, I rejoined the ECAP team as program administrator. Now, we lead the country in training ABA graduate students and helping families affected by autism."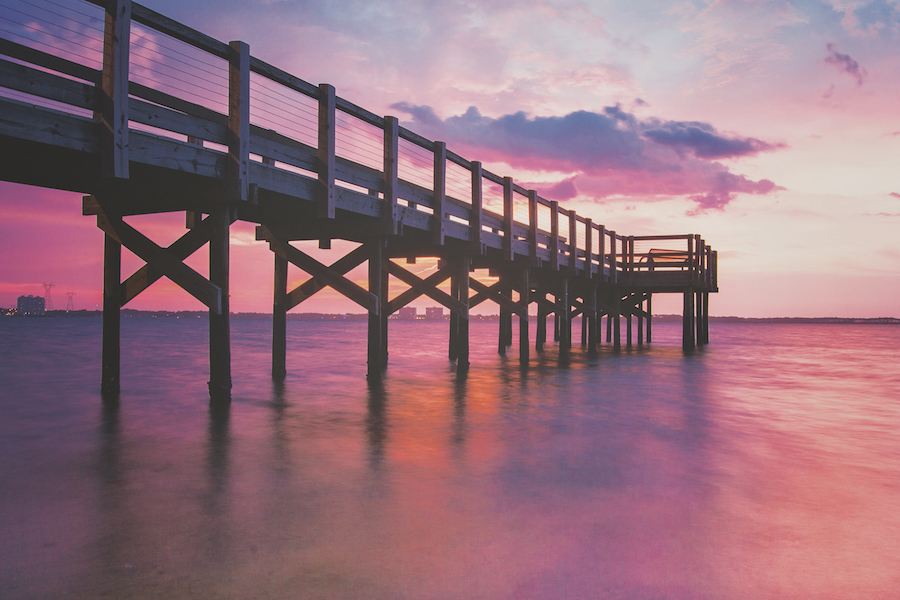 Arts and Sciences on the coast
Florida State's College of Arts and Sciences maintains a strong presence on the Panama City campus, in required general studies courses and majors and minors offered.
In addition to the Applied Behavior Analysis master's program, students can earn bachelor's degrees in psychology, computer science, and computer programming and applications. FSU's online bachelor's in computer science is also based in Panama City. Minors are offered in computer science, English, history, mathematics, physics and psychology.
FSU Panama City's first on-campus student housing is scheduled to open in August 2021.