Student Spotlight: Opeyemi Kehinde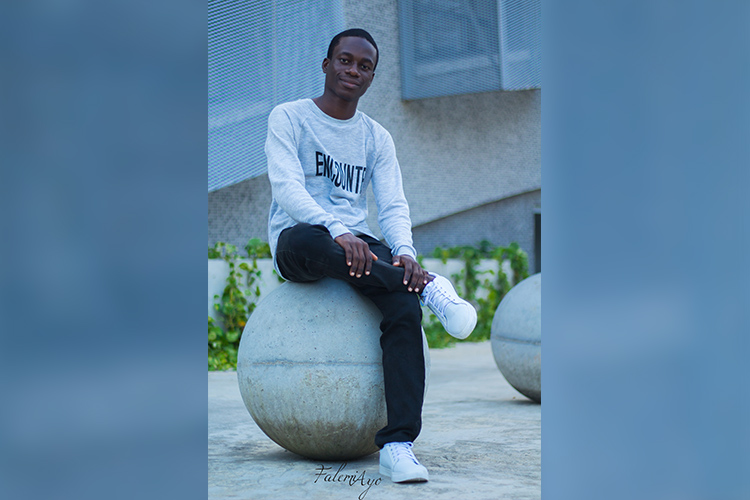 Opeyemi Kehinde is pursuing a master's degree in oceanography in the Department of Earth, Ocean and Atmospheric Science, part of the College of Arts and Sciences. Kehinde also conducts research at the Center for Ocean-Atmospheric Prediction Studies and is an international student from Nigeria, where he earned a bachelor of science degree in marine biology.
Where are you from? Tell us about your academic credentials.
I received a bachelor of science degree in marine biology with first class honors in 2018, from the University of Lagos in Nigeria. I am currently pursuing a master's degree in oceanography at Florida State University in the Department of Earth, Ocean and Atmospheric Science.
What brought you to FSU?
First of all, FSU has been my dream university to pursue my postgraduate studies since my undergraduate days because I heard it referenced by my former adviser during a seminar program for marine scientists. The research directions of the university, especially in my chosen department, coupled with advanced research learning facilities for outstanding research findings sparked my interest. When I arrived, the serene learning environment with cultural diversity and the friendly relationships between students and professors made me love the university more.
Tell us about your research. What inspired your specific area of research?
I intend to conduct scientific research in relation to the interactions among marine biogeochemistry, surface currents and winds. My area of research was inspired by my curiosity about interactions between physical and biological oceanography and the many approaches used to explore these interactions, such as how physical components like surface currents impact marine organisms.
What aspect of oceanography do you find most fascinating?
Surprisingly, when I was much younger, I was fascinated by the simple size of land's mass. This made me believe that land was large enough to occupy most parts of the Earth surface, but I then discovered that oceans cover more, about 71 percent, of the Earth's surface. The sheer size of the oceans fascinates me.
Although you've just joined the Stukel Lab, what has your experience been like so far in working with associate professor Mike Stukel and your fellow students?
Dr. Mike Stukel has been a source of motivation and encouragement for me. One unique thing I have learned and appreciate in his teaching techniques is the fact that he teaches from the basics and doesn't assume students already have a prior knowledge. This is a quality of a great teacher and a fundamental key in teaching and learning. Joining the lab group has been a great choice; I see a group of friendly and dedicated colleagues ready to help me develop as a young researcher. Even though everything is done remotely for now, I can tell you that I've learned immensely from the group's wealth of knowledge.
You are also part of the COAPS team. What is your role there, and how does it contribute to your research?
I also joined COAPS because I intend to combine meteorological and air-sea interactions, like the exchange of carbon between marine organisms and the atmosphere, in my research. I hope to have many more collaborations with researchers at COAPS after the pandemic ends.
How has the COVID-19 pandemic impacted your research?
As a new international student, it has not been easy for me to do a lot of things remotely, but I have been trying to adapt. I sadly cannot yet maximize all available learning resources at FSU due to the pandemic.
What do you do when you are not working on research?
When I'm not busy with schoolwork, music occupies my time. I spend my leisure time writing songs and playing the guitar.
Upon receiving your master's degree, what are your plans?
I intend to continue my education by pursuing a doctoral degree in the same department.
What advice do you have for your fellow students or prospective students interested in your field?
There is a lot FSU can offer in preparation for your chosen career, and these are life-changing opportunities that meet the global standards of education to prepare you to become an outstanding student and achieve your career goals. While FSU provides much support, these three personal factors are key to your success: focus, determination and consistency.