Student Spotlight: LaToya Leary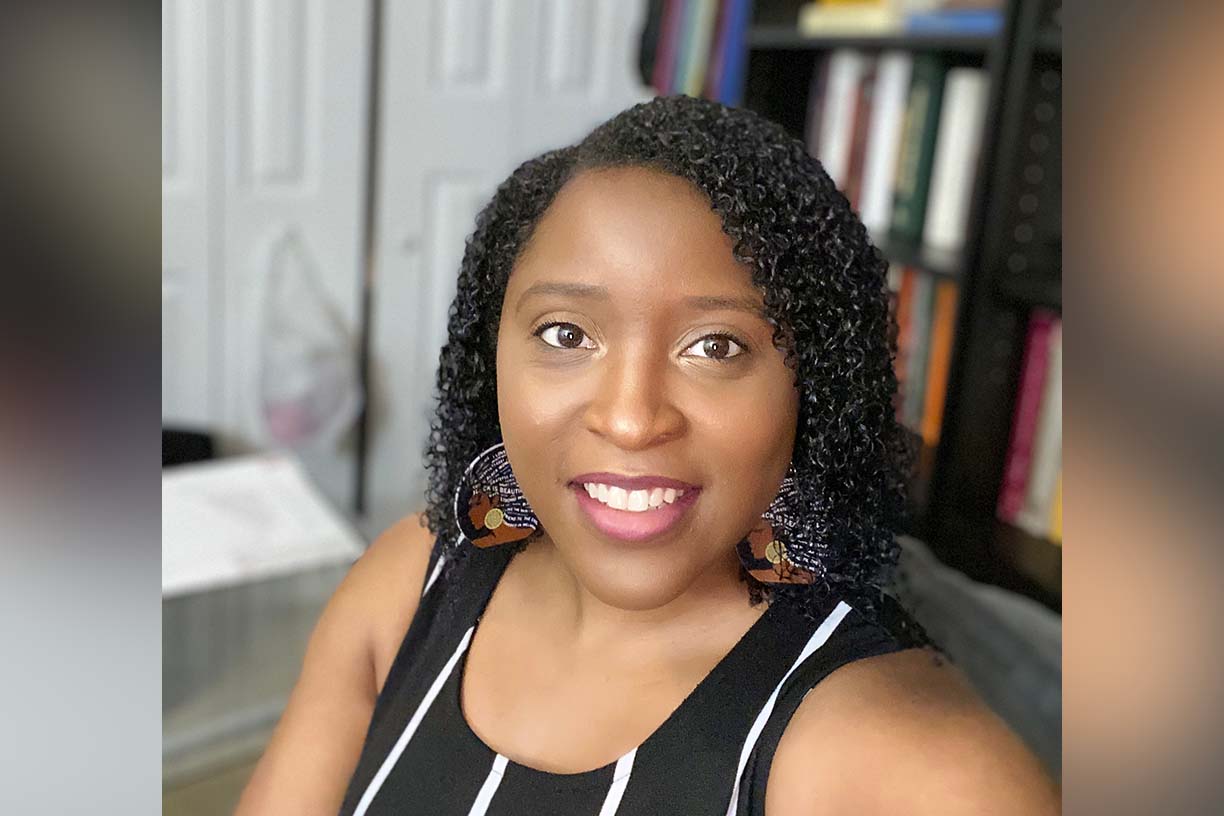 LaToya Leary is a graduate student pursuing a doctorate in religions of Western antiquity in the Department of Religion, part of Florida State University's College of Arts and Sciences. After earning dual bachelor's degrees in mathematics and chemistry, Leary decided to pursue her dream of being a biblical scholar. Now, she researches social disability in early Jewish and Christian texts. In 2019, Leary presented her research at three different conferences including the Society of Biblical Literatures annual meeting, the Southeastern Commission for the Study of Religion, and Florida State University's Religion Symposium. Her review of Julia Watts Belser's book, "Rabbinic Tales of Destruction: Gender, Sex, and Disability in the Ruins of Jerusalem," was published in Reviews in Religion and Theology, No. 4.
Where are you from and what is your anticipated graduation date?
I'm from Miami, Fla., and I'm set to graduate in Summer 2022.
What brought you to FSU?
I was originally looking for a program on the Hebrew bible's Old Testament. I came into contact with FSU through its website, which showed a much broader religion program than the other schools I was interested in. In November 2015, I met two of FSU's religion professors at a scholarly engagement, and I loved them. Everyone was down to earth and a joy to be around, so FSU moved to the top of my list.
What were the reasons you chose your area of study?
I enjoyed all the benefits the religion program has to offer. When you graduate from the program, you leave with a ton of teaching experience and such a broad understanding of the field that it increases your prospects tenfold. The fact that I wouldn't only be focusing on the Hebrew bible and would have a chance at reading early Christian and early Jewish texts was enticing. When you accept your invitation to the program, you also accept the responsibility of becoming a teaching assistant. I started off as a grader, but moved up to being an instructor of record after my first two semesters here.
Which faculty members have helped you during your time at FSU?
Associate professor of religion David Levenson, my dissertation adviser, comes to mind. He can pick up multiple sources in various languages and read them as if they were all in his native language. He's helped me think critically about what I want to focus on, which has helped me complete my dissertation faster. There are also Matthew Goff, professor of religion, and Nicole Kelley, associate professor of religion — all three are faculty in the religion of Western antiquity track. It's been great to be surrounded by faculty members who not only help you narrow your research focus and increase your understanding of complex topics, but are also just fun to be around.
Why did you choose to pursue further education?
Since I was young, I've always known I wanted to be a bible scholar, but I didn't have any bible scholars in my family to look to for mentorship. Whenever I told people I wanted to study the bible more critically, they all assumed I wanted to be a pastor. Once I discovered a way to achieve this through higher education, it instantly became my goal.
What drew you to the religion master's program?
I received my Bachelor of Science in chemistry and mathematics from St. Thomas University in Miami Gardens, Fla. Then I went to Columbia Theological Seminary in Decatur, Ga., and earned a master's in theological studies, specifically on the Old Testament. Now, I'm about to complete a Ph.D. in religion. It's a jump, but it's one I've always wanted to make. It's been partly possible because of the language acquisition skills one needs to be good at math and coding. Many of the ancient texts we read are in Hebrew or Greek, so you need to be able to pick up on a multitude of different languages to understand them.
What first interested you about the research you've been conducting?
I first became interested in studying disability in the Hebrew bible while I was in seminary. Currently, I study social disability and, more specifically, I'm focusing on states that rest on the body that can be socially disabling. I believe this research can be a window into our own world, one where we see physical appearance and make judgments. As a Black woman living in a world that is very centered on and driven by the white male perspective, I want to be able to shift the narrative and allow different perspectives to ring through.
What are some of your goals, professional or otherwise?
My most immediate goal is finishing my dissertation, "Rhetoric That Disables: Socially Disabling Conditions in the Ancient World." After that, I'd love to continue teaching as a professor. In my opinion, there aren't enough people in this field who look like me, so it's important to expose students to different experiences and perspectives. I also want to build mediums that will make my research and the research of others more public facing. This way, non-academic citizens can see the way scholars study religious texts and become educated on how to analyze these works. There are few things more powerful than which interpretations of religious texts are allowed to exist. These interpretations have been used to justify both amazing and awful things. As for personal goals, I'd really like to travel to the modern places that have ancient counterparts in the sacred texts I've been able to study.
What do you like to do in your free time?
I love teaching, and have created areas where I can share my understandings and readings of the bible with Christians. Dancing is another activity I love. I also hope to travel more once I'm done with my dissertation. I want to stop being a student through academics and instead learn through living.
What are your after-graduation plans?
I hope to become a professor, and I also want to continue my research. Ideally, I'd look at how language concerning behavioral, economic, and other social identities inhibits people from becoming full members of society.