Student Spotlight: Kenneth Whitwell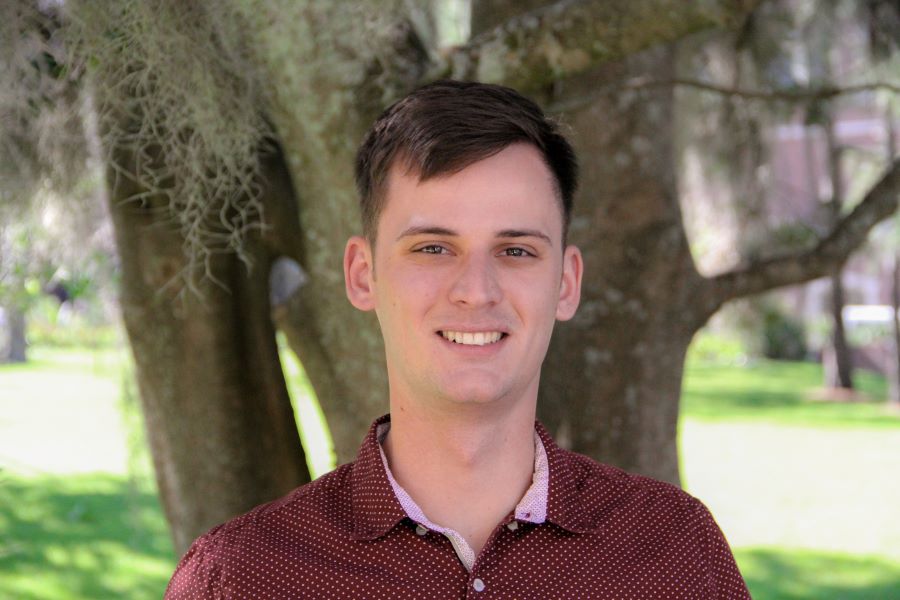 Kenneth Whitwell is a senior psychology student within Florida State University's Department of Psychology, part of the College of Arts and Sciences. Whitwell is also a senior cadet in FSU's Army Reserve Officer Training Corps and will be commissioning into the U.S. Army as an infantry officer following his graduation this spring. He is a Florida native and has interests in pursuing counseling psychology after his time in the Army.
What year are you in school, and when do you expect to graduate?
I'm a senior, and I expect to graduate in May 2023.
Tell us a little about your background, where you're from and what brought you to FSU.
I'm from Pensacola, Florida, and I've lived there since the second grade. I toured several college campuses in high school, and FSU was the one I liked best. The campus is beautiful, and it just felt like the right place for me.
What inspired you to pursue a degree in psychology?
As an exploratory major my freshman year, I took several psychology classes and really enjoyed the subject material. The real-life application of the information I was learning was very interesting to me, and I wanted to know more about how the human mind worked.
What aspect of your area of study do you find most interesting?
I find counseling psychology most fascinating. Learning how to help other people work through their problems and trauma by talking with them and exploring their options is a very interesting field of study, and it's a career I want to pursue after my time in the U.S. Army.
Tell us about your experience as a cadet in FSU's Army ROTC. What is the best part and most challenging part of this role?
My experience in FSU's Army ROTC has been the most enjoyable and rewarding part of my time at this university. It has instilled in me a sense of purpose, taught me discipline, and given me confidence that I may not have learned elsewhere. It's very challenging, with a lot of early mornings and late nights, and I've sacrificed many weekends to attend training events. However, the best part of ROTC and the military, generally speaking, is that you never do anything alone. No matter how hard the rain pours, how cold the nights are, or how much weight you must carry, there's always someone at your side to support you and make sure everyone gets through it together.
What on-campus resources have you utilized most during your time at FSU?
Physical fitness is extremely important to me personally and to my career, so I've used the extensive exercise facilities provided by FSU almost every day. Between the Leach Recreation Center, Tully Gym, Mike Long Track, and several other outdoor workout facilities, I've never been left searching for a place to exercise.
Are there any faculty or staff who have helped or inspired you? Why/how so?
I've had many incredible professors that have taught me so much about psychology, such as adjunct professor of psychology James Sullivan and assistant teaching professor of psychology Rasheda Haughbrook. However, the most influential people have been my military instructors, including professor of military science Lt. Col. Travis Owen and senior military instructor Master Sgt. Brian Blow, who have mentored me into a self-sufficient, disciplined individual.
What do you like to do when you're not doing schoolwork?
I'm always in the middle of a few books. Right now, I'm reading "Pride and Prejudice" and "Life of Pi." I also enjoy swing dancing, a hobby I've maintained since high school.
Although you might miss FSU, what are your plans after graduation?
The day after I graduate, I'll commission into the U.S. Army as a second lieutenant and start my career as an infantry officer. In June, I report to Fort Benning, Georgia, where I will receive 10 months of training before I travel to my first duty station.
What advice do you have for fellow students?
Find your people. Find a community where you feel at home and feel safe to express yourself. For me, it was FSU's Army ROTC, and I was lucky to find my community early in college. I'm even luckier that my involvement in this community earns me a job after college. Whatever it is you feel defines you, find others who feel the same. No one can get through life alone.