Meteorology alumnus' gift to support state-of-the-art weather display technology for use by FSU student, faculty researchers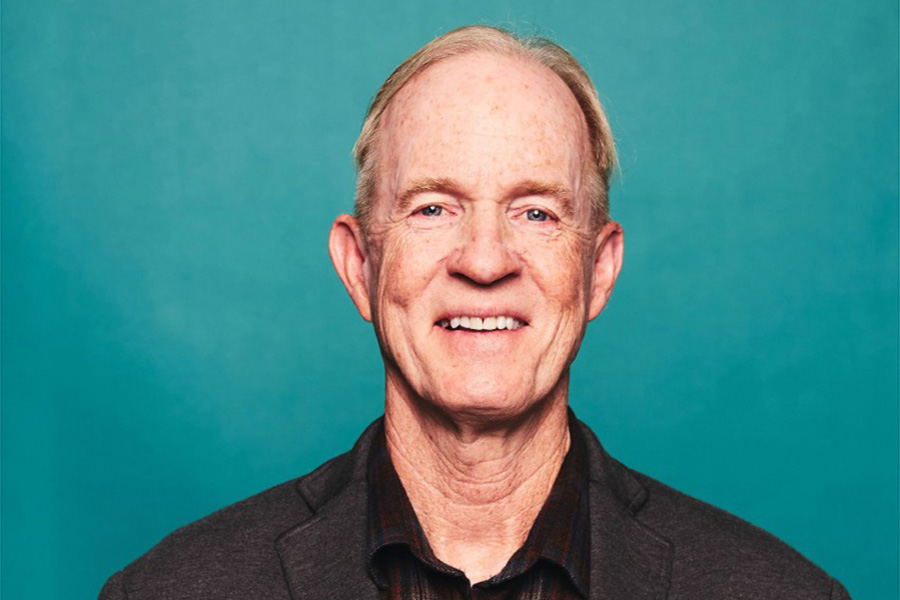 A two-time Florida State University alumnus is giving back to his alma mater with a gift that will support a vital resource in his home department.
Mark D. Powell, a leading meteorologist and hurricane researcher for more than 40 years, has gifted $200,000 to the FSU Department of Earth, Ocean and Atmospheric Science to support operation of the weather observatory, a place where students, faculty, and researchers can collaborate and bring textbook concepts on weather phenomena to life through interactive analysis, forecast imagery and the best view of the sky on campus.
After earning his bachelor's degree at FSU in 1975, Powell went to work as an atmospheric scientist at the National Oceanic and Atmospheric Administration where he served in various roles from 1978 until his retirement in 2014. He returned to FSU in the 1980s and completed his doctorate in meteorology in 1988.
"The incredible dedication from professors in the meteorology department inspired me to continue my education in hurricane research," Powell said.
Through the years, Powell has maintained a constant connection to the university, serving on master's and Ph.D. committees, presenting as a guest lecturer, and collaborating with students and faculty researchers. While continuing to work for NOAA, Powell was stationed at FSU's Center for Ocean Atmospheric Prediction Studies from 2008 to 2014.
"My sponsorship of the [Mark D. Powell] Weather Observatory will help maintain state-of-the-art weather display technology and foster a visiting scientist seminar program between FSU and NOAA's Hurricane Research Division," Powell said. "I am fortunate and grateful to leave this legacy at my home institution."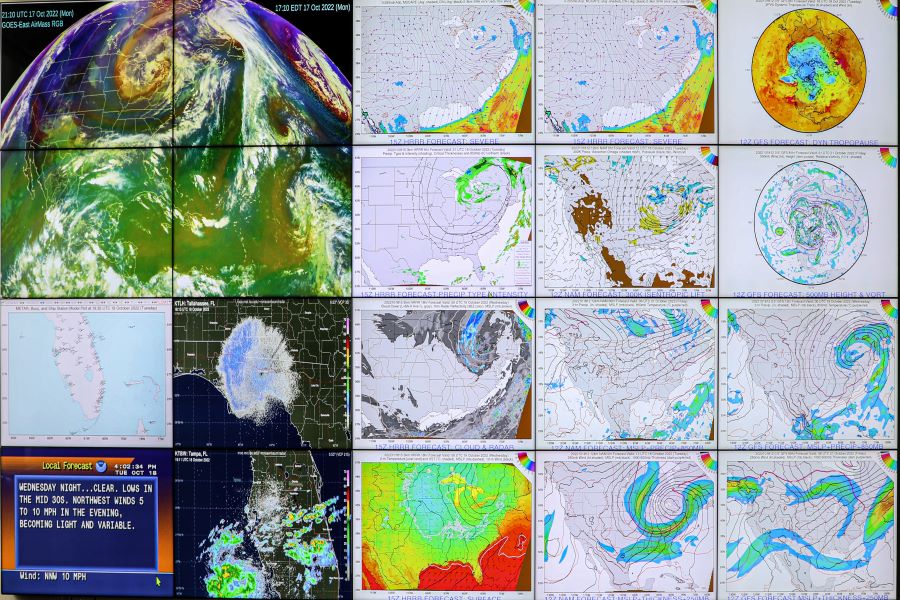 Powell's work as a NOAA scientist, including a posting at the NOAA Hurricane Research Division in Miami, Florida, covered a variety of topics including air-sea interaction, surface wind fields, rainband dynamics, metrics for hurricane destructiveness and offshore wind energy. After retiring from NOAA in 2014, Powell focused on a startup company, HWind, which functions as a real-time hurricane information and wind-field mapping service. HWind was acquired in 2015 by Moody's Risk Management Solutions, the global leader in catastrophe risk modeling, and Powell led Tallahassee's local forecast center until his retirement from that role in early 2022.
In his research into hurricane wind fields, Powell's work provides a standard to assess the destructiveness of hurricanes and a historical catalog to document hurricanes' tracks and intensities. This research is especially valuable to insurance agencies performing risk modeling and has also been used to calibrate satellites launched by NASA and the European Space Agency. Additionally, outcomes of Powell's research into air-sea interactions during hurricanes have been adopted globally, and his work has had major impacts on hurricane forecasting and storm surge modeling.
"Dr. Powell's success demonstrates the admirable, yet unique, complete cycle of being recruited as a student by top academics, developing research that impacts the critical operational forecasting field, and then using that career success to give back to the latest generation of students at his alma mater," said EOAS department chair Bob Hart.
In the future, Powell hopes to see interdisciplinary work and cross-departmental collaboration from EOAS that can address climate change and its impact on dangerous weather patterns.
A ceremony to dedicate the Mark D. Powell Weather Observatory is slated for Thursday, Dec. 1.