FSU joins 'Hour of Code' global movement
The Hour of Code, a global movement reaching tens of millions of students in more than 180 countries, is making its way to Florida State University.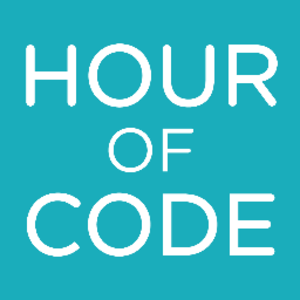 While multiple dialects and cultures have participated in the worldwide phenomenon, each Hour of Code event is characterized by one common language — computer code. 
The event, sponsored by code.org, FSU-Teach and Florida State University's Department of Computer Science, strives to inspire students from all academic backgrounds to embrace the world of computer science. 
The Hour of Code will take place from 11 a.m. to 1 p.m. Monday, Dec. 5, at the Moore Auditorium Courtyard outside Oglesby Union.
Hour of Code's motto is "anybody can learn," and it holds true throughout the event as students engage in an easy coding game.
The interactive coding game tasked with turning English majors into computer engineers is Minecraft. During the game, students are assigned to code the animals to make different movements. For example, students can make a chicken lay an egg or screech cock-a-doodle-doo through writing code.
Logan Chalfant of FSU-Teach is coordinating the Hour of Code with David Whalley, an FSU computer science professor. Both believe the Hour of Code's ability to expose students to the not-so-difficult world of coding and computer science will encourage more students to major in computer science.
"We've had a lot of growth in the number of computer science majors," Whalley said. "All of our students have no trouble getting jobs. Hopefully, this event will get students even more interested in our program."
The coding game can be tackled from students' laptops, smartphones or tablets. Chalfant stresses that with this easy accessibility and the simplicity of the game, students will learn computer coding is not as menacing as it's made out to be.
"We're hoping Hour of Code will bring awareness to the field," Chalfant said. "Coding is not as hard as we really think it is."
Chalfant also made clear the importance of Hour of Code's partnership with FSU-Teach, a Florida State University program that encourages students to major in STEM disciplines and to teach future middle and high school students about math and science.
"FSU-Teach students are in a unique position," Chalfant said. "They're the future workforce at middle school and high schools, and they're the ones who would inspire future generations to pursue computer science."
Even high school students will get the chance to work at the Hour of Code — as teachers. Local high school robotics club students will work as ambassadors at the event to teach college students how to play the Minecraft coding game.
"The hope is to encourage the high school students by honoring them with this position," Chalfant said.
Other sponsors of the event include the Godby Robotics Club and SAIL High School Robotics Club.