Florida State to host summer commencement ceremonies July 30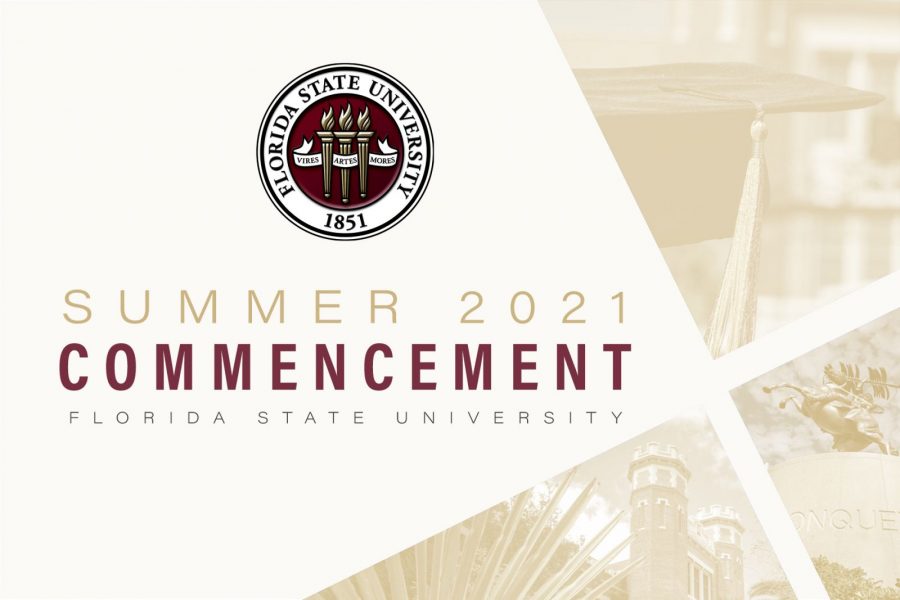 Florida State University will host two summer commencement ceremonies as the university confers nearly 3,000 degrees Friday, July 30, at the Donald L. Tucker Center.
FSU President John Thrasher will preside over commencement for the final time of his presidency, and he also will deliver the commencement address to Summer 2021 graduates.
Florida State will award 2,923 degrees this summer, including 1,817 bachelor's degrees, 921 master's and specialists' degrees, 144 doctorates, three Juris Doctor and 38 Juris Master and L.L.M. degrees. About 1,600 students are expected to attend.
Ceremonies will take place at 2 p.m. and 7 p.m. Friday, July 30.
The 2 p.m. ceremony will celebrate the graduates of the Dedman College of Hospitality, Jim Moran College of Entrepreneurship, College of Applied Sciences, FAMU-FSU College of Engineering, College of Social Sciences and Public Policy, College of Nursing, College of Business, College of Music, College of Health & Human Sciences, and College of Education.
The 7 p.m. ceremony will honor the graduates of the College of Medicine, College of Motion Picture Arts, College of Fine Arts, College of Communication and Information, College of Criminology and Criminal Justice, College of Social Work, and College of Arts and Sciences.
For more information and to access the ceremonies via livestream visit https://commencement.fsu.edu.