Faculty Spotlight: Gary Tyson, Professor of Computer Science
---
Faculty Spotlight: Gary Tyson, Professor of Computer Science
Gary Tyson is the Harris Professor in the Department of Computer Science, part of Florida State University's College of Arts and Sciences.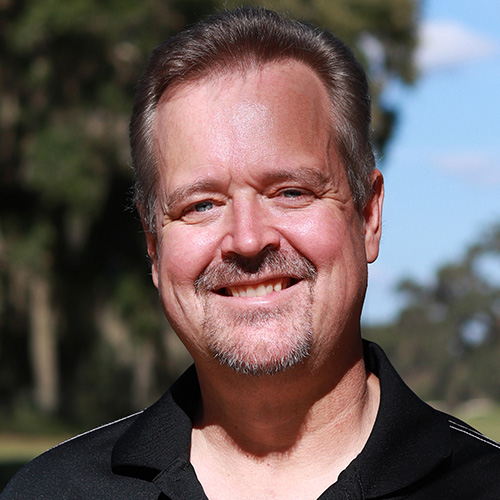 Tell us a little about your background.
My wife, Ann, and I have been at FSU since 2003. Prior to that, we were on the faculty of the University of Michigan, and I was on the faculty of the University of California at Riverside before that.
I earned my Ph.D. in computer science from UC Davis, so I have been crossing much of the United States in my career. I have now lived in Tallahassee longer than anywhere else, and we are very happy here.
When did you first become interested in your particular areas of research?
Computer science is still a young discipline and has undergone tremendous change since I started. Most computer science departments grew either out of electrical engineering or applied math.
I started in the 1980s designing processors. At that time, computer science was a very inwardly focused discipline; we were just trying to make machines faster and easier to program without much concern for how they were changing society.
In the 1990s, the internet changed everything, followed by mobile and smart phones in the 2000s and "big data" in the 2010s. Each of these epochs has changed this field to be more outwardly focused and interdisciplinary.
My interests have changed as well.
I started the mobile systems laboratory with my students in 2008, focusing on sensor apps, particularly in medical monitoring. I was part of a team of faculty in the departments of Biological Science and Statistics and the College of Medicine that formed the Center for Genomics and Personalized Medicine in 2014, when I served briefly as the first director of the center.
I enjoy the challenge of advising graduate student researchers across such a wide range of areas.
What are your current research interests, and what makes you passionate about them?
I am taking a sabbatical year after finishing a term as the faculty representative on the Florida State University System Board of Governors. During that time, I developed a growing appreciation, and occasional concern, for the impact of technology on higher education.
I am spending my time this year exploring new models of online education. I tend to view online instruction as more of a textbook replacement than a lecture replacement. One advantage of online content delivery is that instruction can be more individualized. Not just self-paced, but also self-directed.
For instance, I teach a course in programming smartphones. Students come into this class motivated to write some specific app they have been thinking about, like social networking or gaming. In lectures, I cover each of these topics, but I cannot restructure the lectures for an individual student's preference, so many students can't start on their motivating app until later in the semester.
Self-directed online course delivery means each student can learn topics they are most interested in first and complete the rest of the course later. At the same time, online systems that track student learning can identify materials that are not being mastered by the student, making it easier to fix materials that have not proved effective.
These systems can also automatically classify students by learning style and tailor content delivery to modes that have been shown to work well for similar students. Interestingly, the systems can also be used to challenge students by utilizing teaching methods that they have yet to master, thereby training them to be more robust learners.
I hope to improve course content by blending rich online materials with in-class application of those skills in group-project scenarios.
What do you want the public to know about your research? Why is your topic important?
As a discipline, we computer scientists have done a good job of convincing people of the importance of our work.
In the mobile lab, we did some of the early work in medical monitoring, from fall detection to managing tremors in Parkinson's patients. These days, almost every field is seeing an impact from data analytics. We work with researchers in the sciences, humanities, medicine and the arts in applying computer algorithms in their domains.
Personally, I see the research we do as secondary to the education of the students doing that research. Those students have gone on to change the world with the skills they learned from their time at FSU. I believe every smartphone currently on the market contains software written by FSU graduates.
Who are your role models? Who has influenced you most in your life?
I was a military brat, moving every two years growing up. This is good training for a professor who works with a never-ending stream of students who are happy to be moving on in a few years.
As a researcher, I was lucky to work with Edward Davidson, a senior faculty member at Michigan when I was still fairly junior. We worked together for many years, and I learned a lot from him on how to conduct meaningful research.
I recall one time when I was worried about the possibility of our latest project being scooped by another lab if we didn't publish immediately. He asked me if I thought we were making the best use of our time working on a problem that would be solved independently by another group, whether we pursued it or not.
That answer is sometimes "yes," but that is something I keep in mind when I choose a project.
What brought you to Florida State University? Why do you enjoy working at FSU?
Family brought me to Florida, and an impressive set of colleagues made FSU an obvious choice. I also like the placement of the computer science department in the College of Arts and Sciences. With the discipline focusing more on collaborations with other fields, residing in the largest, most diverse college has tremendous advantages.
Over the years, I have had the opportunity to work with amazing colleagues across a wide range of disciplines. Much of my enjoyment in working at a university involves always learning something new and, by working at such a large, diverse university, I will never run out of things I don't know.
What is your favorite part of your job?
I have been coming to a campus to teach since 1988.
One of my early graduate student researchers has had a long, successful career at Intel, and we recently spoke about his upcoming retirement and he asked when I would retire. I had never thought about it. Something about working with young, enthusiastic students every day keeps the years at bay.
What more can anyone want from a job than to think, after 30 years, that another 30 would be perfect?
What is the most challenging part of your job?
Parking. I have never been at a university where I could find parking when I was running late.
How do you like to spend your free time?
Lying in a hammock, reading a real (paper) book, until my personal-trainer wife tells me to go exercise.
"Mountain" biking on one of the many trails around Tallahassee.
Watching free lectures on YouTube and Ted Talks and listening to podcasts.
We live in an amazing age with so much high-quality knowledge just a click away.
If your students only learned one thing from you (of course, hopefully they learn much more than that), what would you hope it to be?
Broaden your horizons and try to learn something new each week, especially if it isn't directly related to your current task.
I have occasionally followed that with, "But not this week; we have a deadline!"