Alumni Spotlight: Melissa Rea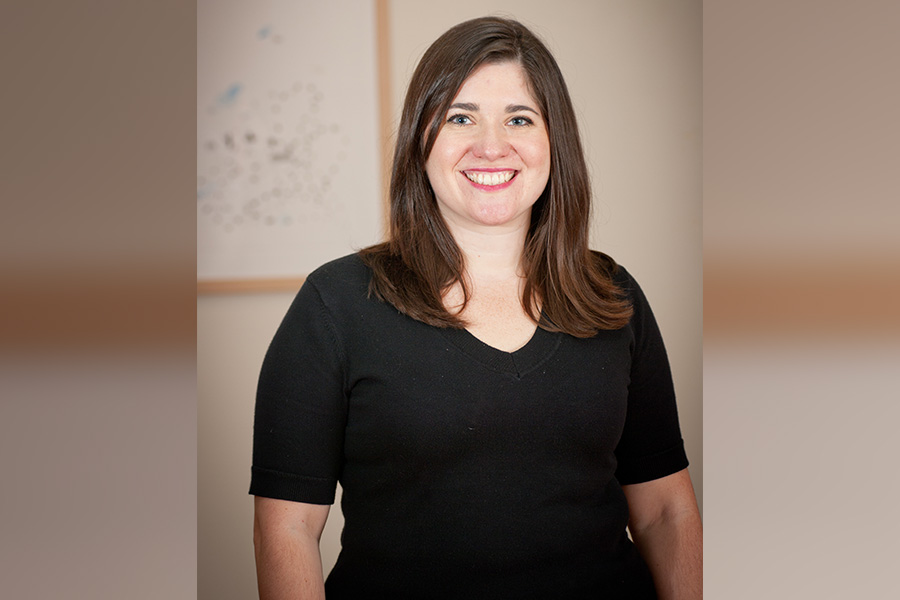 Melissa Rea is a Florida State University alumna from the Department of Modern Languages and Linguistics, part of the College of Arts and Sciences. After earning a bachelor's degree in Spanish in 2008, she pursued graduate studies in international relations. Rea applies her humanities background to work as director of advancement for the Wiregrass Museum of Art in Dothan, Alabama, which leads the regional conversation on the importance of the arts in its community.
Where are you from? What brought you to FSU?
I'm from Graceville, a small town in the Florida Panhandle. FSU was my first choice for undergraduate studies because I grew up visiting Tallahassee and enjoyed how the city, campus and cultural life intersected. Exploring FSU's campus in high school was enchanting, and I wanted to be part of the vibrant academic life I saw students and faculty experiencing.
What inspired you to choose your major and your specific area of research?
I chose Spanish as my major because I wanted a broader understanding of the historical and contemporary use of the language and the areas of life it impacts, from literature and art, to law and politics, and beyond. I grew up as a heritage speaker in a Mexican-American home but wanted to increase my understanding of Spanish a cultural force and not just a method of communication. I also pursued a minor in film studies, where I honed my analytic writing skills and found fellow students with the same desire to approach film as an artistic study.
What aspect of your area of study do you find most fascinating?
I gravitate toward 20th century Latin American history, even in my readings and film choices today. Each country in Latin America went through a tremendous amount of political and societal upheaval, not to mention the experiences of indigenous people groups, whose home areas spanned borders between countries. I'm especially interested in the role of women in government representation in Latin America's future.
You currently work as director of advancement for the Wiregrass Museum of Art. What is this experience like, and how did your path lead you to this position?
After graduation, I taught Spanish and English to adults across the U.S. and was an independent editor and writer. I also volunteered with families as our own moved around frequently with the U.S. Army. After many years of living away from the Wiregrass region —southern Georgia, southeastern Alabama, and the Florida Panhandle — I wanted to put my efforts and time into something meaningful when we returned to settle down.
The Wiregrass Museum of Art is very close to where I grew up; it was my childhood art museum, and I'm committed to seeing it thrive and remain a source of creativity and inspiration for the region, now and in the future. Working at an art museum is never boring – each day is different. I work with a team to communicate our mission and raise local, regional, and national support for our exhibitions and collections, artist residencies, education programs and annual arts programming.
How has your humanities background prepared you for professional success?
The humanities teach us to respect and value things essential to the human experience – self- and collaborative expression, living in community, and understanding who we are and where we come from. I'm able to translate my respect for those values into advocacy for the arts in my position, and I have a deep sense of conviction that the work we do makes a positive impact in our community. I also believe studying the humanities sharpens our attention to detail and ability to see the big picture at the same time, which are necessary in any professional area.
Who are the faculty or staff members who helped or inspired you during your time at FSU?
My favorite professor, associate professor of Spanish Enrique Alvarez from the Department of Modern Languages and Linguistics, challenged me to a higher level of critical thinking and his interest in transatlantic encounters inspired a mental framework that still resonates with me today. I also admired professor of Spanish and linguistics Gretchen Sunderman and Pribic Family Associate Professor of Slavic Robert Romanchuk, who are great communicators and made their topics of study approachable and interesting.
What are your favorite experiences from your time at FSU?
I really appreciated having beautiful outdoor study spaces, like Landis Green and Westcott Plaza, and you can't beat fall in Tallahassee! The Department of Modern Languages and Linguistics often brought in guest lecturers, had special readings, and made sure there were plenty of opportunities to get to know scholars across disciplines. Also, I don't know that I've ever been to another library with as vibrant a scene as the Strozier Library.
Although you might miss FSU, what do you enjoy most about your post-graduate life?
I miss FSU but visit Tallahassee a few times every year, and I might even be able to swing a football game this fall. I graduated in 2008 and have since then completed graduate studies in international relations at Troy University. I enjoy being able to invest in my community with my professional work, and having a family to share it all with is challenging and fulfilling in the best ways.
What advice do you have for current students?
Give yourself space to avoid burnout, enjoy the campus and feel refreshed. Find one or two professors that you really connect with. Build relationships with them so you can ask their advice and counsel when you are transitioning into your profession or graduate studies.